Temple experts talk Olympics
Three researchers from Temple's School of Sport, Tourism and Hospitality Management weigh in on the pandemic response, current controversies and the timeless popularity of the 2020 Olympic Games.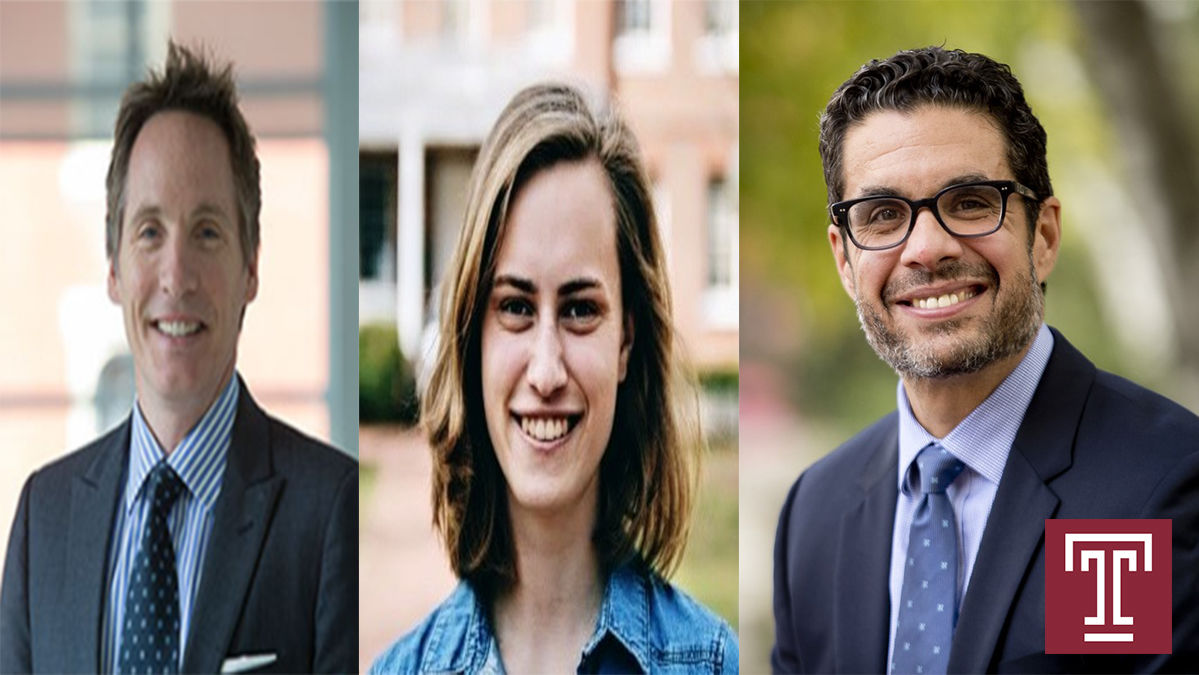 With the 2020 Olympic Games underway, following a one-year delay due to the pandemic, all eyes are on Tokyo and the thousands of athletes who are competing under circumstances not seen before. With Tokyo under a state of emergency until Aug. 22 amid COVID-19 concerns and some athletes testing positive for the virus while others are being banned for doping, audiences around the world are on the edge of their seats, waiting to find out who's winning and what's going to happen next.
We checked in with three Temple experts to learn more about the changes we can expect to see at this year's games, get answers to our questions surrounding some of the controversies and explore the reasons why we care so much about the Olympics.
Jeremy Jordan is senior associate dean at the School of Sport Tourism and Hospitality Management (STHM). His research focuses on the individual and community benefits of spectator and participant events.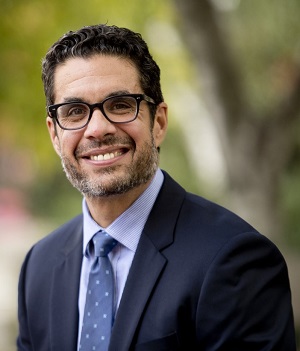 "Obviously, the fact there won't be spectators at this Olympics is huge," said Jordan. "That alone will cost organizers nearly a billion dollars. And while it might not impact those of us watching the competitions from home, it could certainly affect the athletes' performances in some ways. It's a question of how much of a factor it is to have an audience cheering on the athletes, and also what's the impact to an athlete of knowing their family and friends can't be there to watch them and share in their special moment. I guess we're going to find that out."
Having no or few spectators is just the tip of the iceberg for the pandemic's impact on the Olympics, according to Jordan. "If athletes have to drop out of competition due to testing positive for COVID, as we have been seeing happen, that's going to have implications on the teams' performances and ability to do their best," he said.
In the end, however, Jordan believes that the impact of the pandemic won't be lasting, assuming the virus is successfully managed. "The year's delay has had huge financial implications for sure, and that—coupled with the empty venues and a host country that is not supportive of the games—will certainly impact the atmosphere of the games this year," said Jordan. "But will it change our appetite for the Olympics in the future? Probably not."
Grace Athanas-Linden, research assistant for the Sport Industry Research Center at Temple, is passionate about doing research on inclusivity in sport, particularly issues relating to gender and LGBTQ+ equality.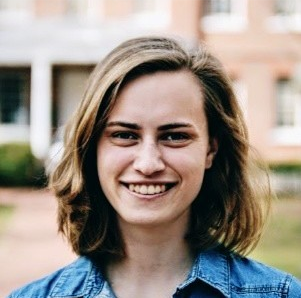 "Often Black women are subject to racism and sexism, particularly when they succeed in a sport." explained Athanas-Linden. "What happened to Sha'Carri Richarson is a perfect example. She is an openly queer Black woman who does not embody the ideals of white femininity, so she faced racism upfront and was liable to be tested and scrutinized. She qualified for this year's Olympics and then was disqualified because she had a drug violation, testing positive for marijuana. Black athletes and people of color have long been stereotyped and targeted for marijuana use. Sha'Carri used the marijuana to cope after hearing news that her mother passed away. She stood up for herself and was automatically looked at as threatening to the Olympics rules." 
Another instance of racism at the Olympics can be seen in the banning of swim caps for natural Black hair, Athanas-Linden pointed out. "The swim cap ban supports the narrative that there is a natural correct body, which heightens the racism, discrimination and marginalization of Black swimmers in the Olympics," she added. 
Athanas-Linden also noted the intense battle transgender and intersex athletes face at the Olympics. 
"Transgender women who have heightened levels of testosterone because they were assigned male at birth that want to participate with the team that aligns with their gender identity have been subject to transpobia due to the belief that more testosterone could be an advantage and poses a threat for fairness in women's sports," said Athanas-Linden.
"Intersex female athletes face a similar discrimmation because they are naturally born with elevated testosterone levels," said Athanas-Linden. "South African runner Caster Semenya is currently struggling under a ban due to being a woman with naturally high levels of testosterone." 
"This is an example of the International Olympic Committee trying to normalize what is the right way to be a female in order to participate," added Athanas-Linden.
Daniel Funk, professor and chair of the Department of Sports and Recreation Management in STHM, is an expert on consumer experiences. His research focuses on the internal and external factors that shape involvement in sports, tourism, and leisure industry sectors. He knows firsthand the universal appeal of the Olympics Games and why they cater to people who do not often watch other sports events.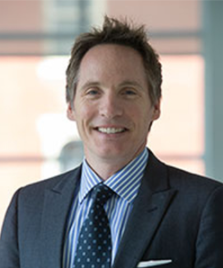 "Because the Olympics only takes place at four-year intervals, it creates this kind of scarcity effect, in terms of supply and demand, where we crave what is in low supply. And this year, we are probably also going to see a larger streaming audience who will watch the games on multiple devices. With so much Olympic activity discussed on social media, the games will become part of a broader social conversation among friends, family, colleagues and even strangers. That sort of word of mouth can be very powerful to drive audience members among those people who may not be sports enthusiasts," said Funk. 
He notes that the Olympics brings people together because it represents shared universal values. "It amplifies the notion that we are part of this worldwide event that is bigger than ourselves. Watching the best athletes from your country strive to win, you get to be part of your tribe, so the Olympics plays into notions of tribalism, nationalism and patriotism." 
"Add to that the drama from stories that are produced on individual athletes highlighting how they have overcome some personal, social or financial obstacles and you get a perfect formula with the TV audience going through the emotional experience of the athletes," he explained.
"It doesn't hurt that the U.S. wins a lot of medals, either," added Funk.
"We like winners," he said. 
                                                                                                                                                                                                                                                               —Brent Baum and Kim Fischer