New Temple program helps unpaid interns
The Unpaid Internship Stipend Program was designed to provide direct financial aid and skill-building workshops to students who took on unpaid internships.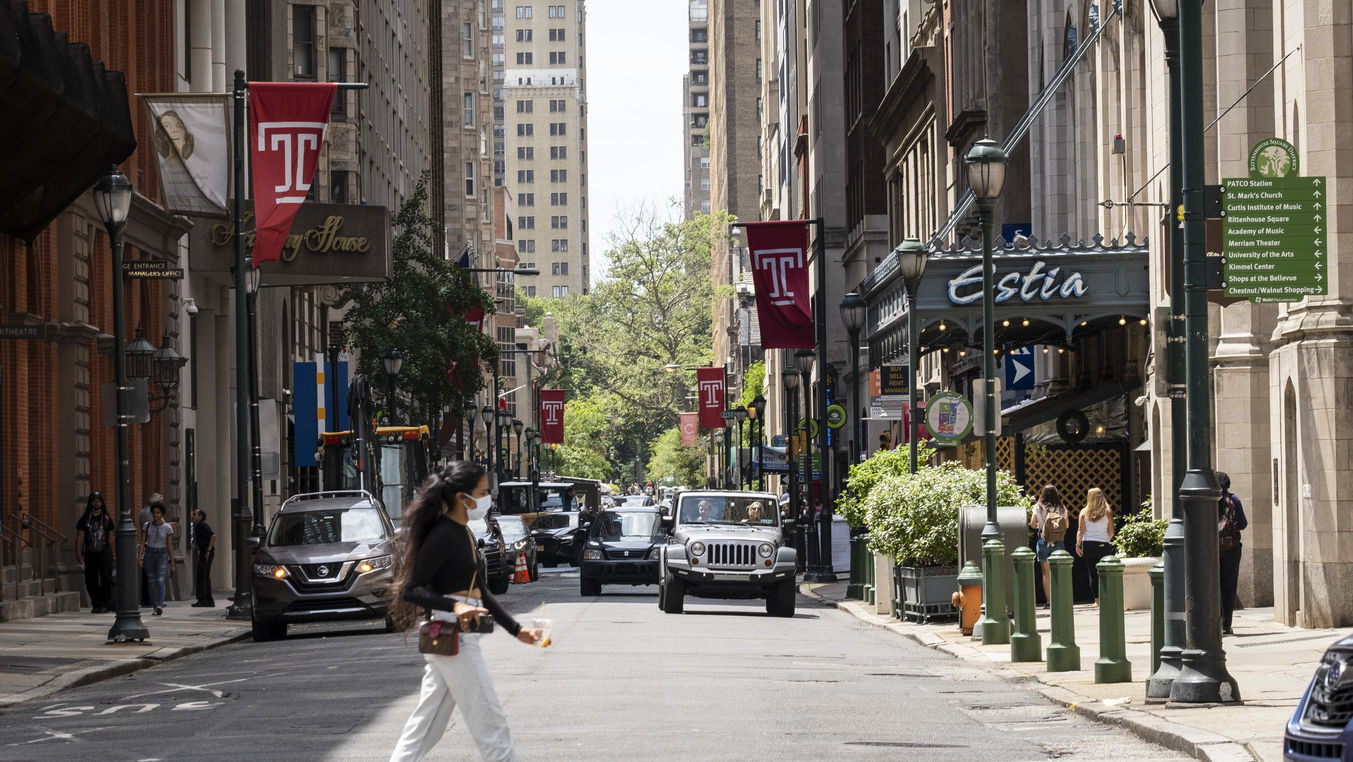 "How do we get this funding into the hands of our students?"
That was the question proposed to Kristen Gallo, executive director of Career Services, when a portion of the budget was left unspent. Due to the restrictions of the pandemic, and with so many people working from home, operating costs for Undergraduate Studies did not go to the usual in-person services for students. 
Gallo and the other directors of Undergraduate Studies knew a program that could directly benefit students with unpaid internships would fill a need for organizations that can't afford to pay interns, including nonprofits, art institutions and more. 
With Sammy Munsch, assistant director of internships and experiential education at the Temple University Career Center, taking the lead and with assistance from Student Financial Services, they created a way to give this money directly to students by offering them compensation for the hard work they would be putting into their internships.
"Our hope for the Unpaid Internship Stipend Program was that it would allow students to take off a weight and remove a barrier in pursuing the right internships by paying them for their work," said Gallo.
On the applications, numerous students explained that they had secured unpaid internships, but would not be able to accept them due to financial hardship. While this stipend does not solve the issue of inequality that arises due to the saturation of unpaid internships in the job market, it directly benefits the students who would otherwise have to turn down these career-advancing opportunities. Munsch said the students who were most able to transparently demonstrate their need got priority. 
Beyond financial assistance, this initiative also includes workshops from Temple University's Internship Program that are designed to assist students with both skill development and marketability. The program culminates with a reflection piece that stipend recipients create to demonstrate that they understand the work they did and how they were able to grow from these experiences.
"These workshops taught me how to be a better intern, how to listen effectively, how to actively take notes during conferences and how to find another internship," said Ben Crane, Class of 2022. "It doesn't stop at one internship. You have to continue working for the career you want. It opened my eyes way more to what employers are really looking for."
Crane and Chelsea Bethel, Class of 2023, are two students who benefited directly from this program. As a political science major, Crane has been interning for more than a year at 314 Action, a Political Action Committee that endorses politicians who have a history of STEM leadership.
Bethel, a health professions major, knew she wanted to go into either physical therapy or occupational therapy, but wasn't certain where to start. Her internship experience at Glenside Physical Therapy focused on exploration, where she eventually discovered her passion for physical therapy for people who have Parkinson's Disease.
"The internship really exposed me to the field and showed me how easy it is to love what I'm doing," Bethel said.
Munsch and Gallo received a total of 247 applications, with volunteers helping to narrow down recipients to 25 individuals. Those students, who come from various disciplines all over Temple University, each received $2,000 for 150 hours of internship work at $13 per hour.
"This program shows that we are committed to investing back in our students in a very tangible way that helps them get the experience needed to benefit their future careers," Gallo said. 
Thanks to this stipend, Crane didn't have to take on another job in order to pay for his living expenses. He said that having to juggle a second job while taking an internship can leave students too exhausted to perform well.
"This summer brought me the opportunity to focus on my work and connections within this company," said Crane. "I was able to spend time making incredible connections, as opposed to spending the summer working a second job at minimum wage to make ends meet."
Bethel would not have even taken this opportunity if not for the stipend. Thanks to the financial assistance provided by this program, she was able to devote her full focus to her internship, which has now become a paying job. She said this will help her in the future when she pursues her physical therapy doctorate. 
"While working eight hours a day at my internship, I still had to pay for rent, car insurance, etc.," Bethel said. "I think a lot of students miss out on these opportunities due to financial obligations. That's why this stipend matters."
Though the program was conceived as a one-time event due to an excess of unspent budget, Gallo and Munsch feel very strongly that a program like this should stay in place to continue benefiting students. 
"The Unpaid Internship Stipend Program helps with skill development, direct payment, and building relationships between the university and community," said Munsch. "We would love to find ways to continue this program for future students."
—Rayna Lewis