University College unveils unique degree program for adult learners
Temple continues its commitment to provide accessibility and opportunity to returning students through the new bachelor of general studies program.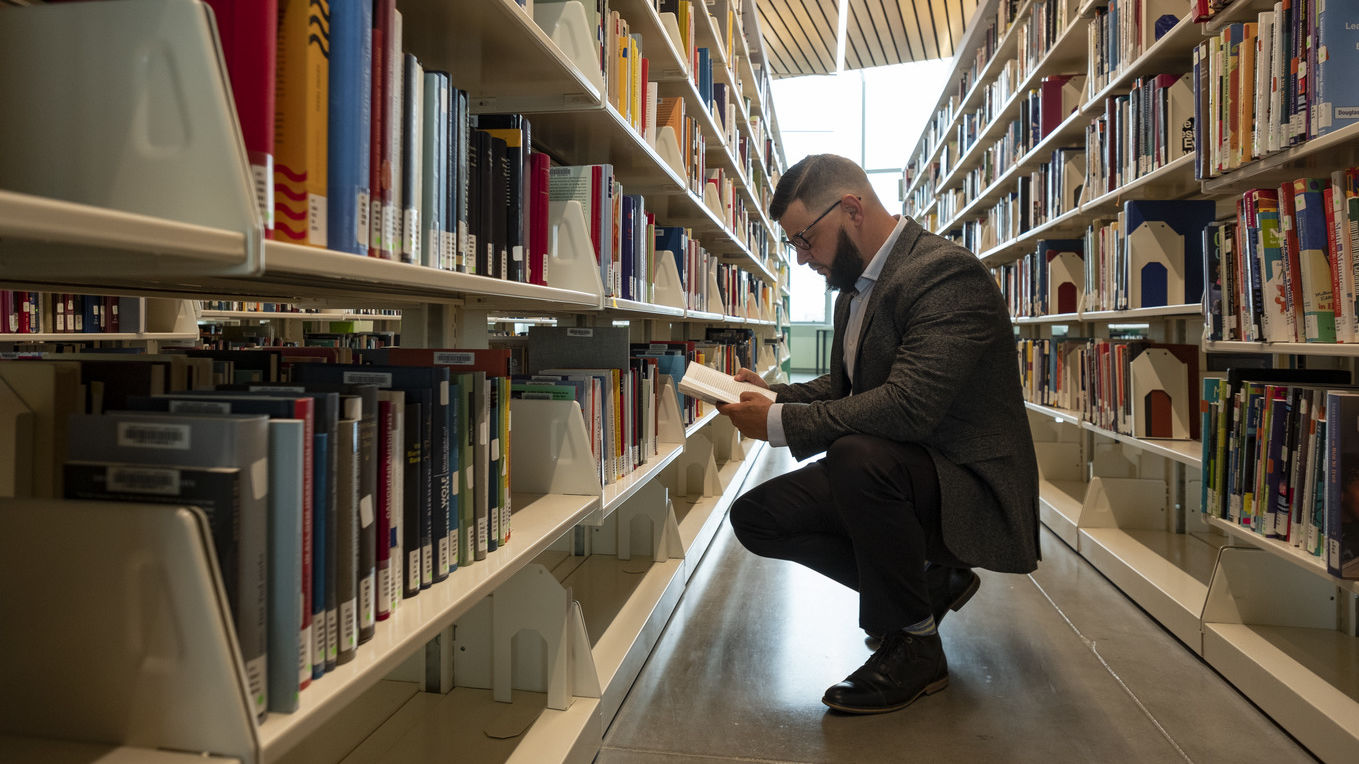 Temple University is excited to announce a new, distinctive program—the bachelor of general studies. Housed in University College, where traditional and nontraditional adult learners gain enhanced knowledge and skills through credit, noncredit and continuing education programs, the bachelor of general studies program opens the door for adult learners to finish their degrees and gives them the opportunity to customize their educational paths. 
Unparalleled opportunity  
The bachelor of general studies was created specifically for adult learners with prior college and transferable credits who are ready to jump back in and complete their undergraduate degree. Designed to be consistent with Temple's mission, the program provides the diverse community of adult learners with access to a rigorous yet flexible degree. Focused on critical thinking, effective communication and interdisciplinary knowledge, the bachelor of general studies creates a solid foundation for a wide variety of careers in areas such as art and architecture, business and communication, science and technology, and more—allowing students to customize their coursework to achieve their personal and professional goals. 
The program consists of 120 credits, including 36 credits in an academic focus, 30 credits of upper-level coursework and two writing-intensive courses, one of which is the capstone course. The program's capstone course provides students with the opportunity to create a culminating project that blends what they learn in the classroom with their professional experience, preparing them for whatever they choose to do next.   
"The program's flexibility allows students to select courses that appeal to them and connect to their academic and career goals while maximizing the ability to apply previously earned credits toward their current degree," said Vicki McGarvey, vice provost of University College. "Students should also be able to find courses where they need them, as they are offered through a variety of delivery methods at multiple Temple campuses."
Students in the program can complete courses in online, hybrid and traditional classroom settings at Temple's Main Campus, Ambler, Center City and Harrisburg—giving adult learners and working students a unique opportunity to earn their degree from anywhere. 
The bachelor's program is also unique in its connection to all of the schools and colleges at Temple. Unlike general studies programs at other institutions, Temple's bachelor of general studies works with an array of faculty from our 17 schools and colleges—creating a diverse, integrative educational experience. "Our program is distinctive in that it leverages existing curricula and coursework developed and taught by Temple faculty, providing the same high-quality Temple University education to a nontraditional population," said McGarvey.
Designed for success
While this program is the first of its kind at Temple, University College is no stranger to programs built for adult and nontraditional student populations—making it the perfect home for the bachelor of general studies. 
"Our infrastructure is designed to meet the needs of nontraditional and adult students with evening hours outside of 9 a.m. to 5 p.m. and operates online and in multiple campus locations," said McGarvey. "Because of its interdisciplinary nature, University College is ideally positioned to allow students the opportunity to cross traditional academic boundaries to create degree options that meet their personal and professional goals." 
The bachelor of general studies is now available for returning students to explore. "The program is an opportunity for Temple to fulfill an important part of our mission—to provide accessibility and opportunity to returning students. We are excited to welcome the 'Night Owls' back to Temple," said McGarvey, referring to the transformative moment in Temple's history when Russell Conwell's nightly teachings led to the founding of the university.
Learn more about our bachelor of general studies and how to enroll in the program. 
—Kierstyn Smith