Introducing this year's 30 Under 30 award recipients
These fearless young Owls embody what being Temple Made means.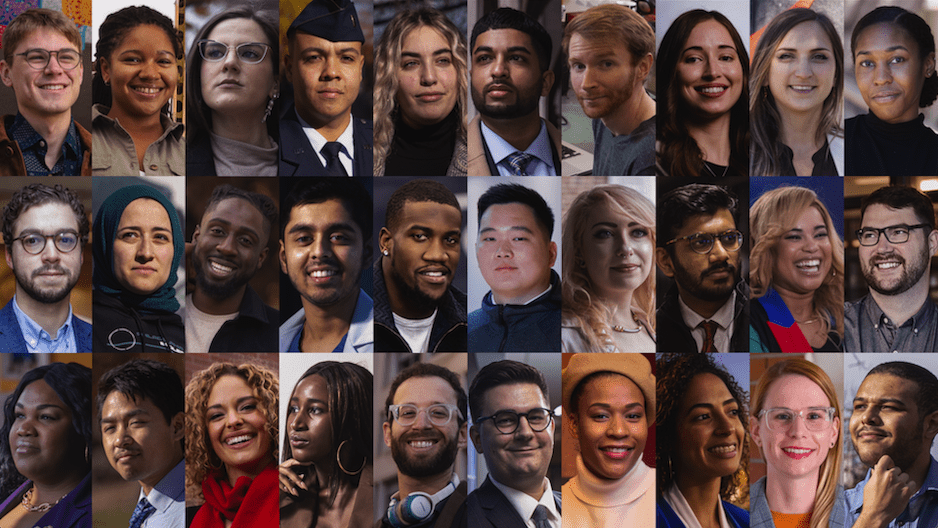 This week Temple is formally introducing its annual 30 Under 30 award winners for 2022. In just a few years after receiving their diplomas, these Owls are making an impact from a wide range of professions. They are trendsetters, problem-solvers and innovators who cross disciplines to improve our city, our country and the world.

Among this year's cohort, you'll find a Broadway scene-stealer, a NASA scientist, a second-lieutenant in the U.S. Air Force, the only female scout in the NFL and more. And you'll notice that all are pioneering their own career paths and defining success on their own terms.  

As you read their stories, a few of their traits will be familiar to Owls: creativity, passion and drive.

Launched in 2019, as a partnership between Alumni and Constituent Engagement and Strategic Marketing and Communications, the 30 Under 30 awards program pays tribute to trailblazing young alumni who are disrupting the status quo to make the future a better place. 
"Each year, the university honors the amazing achievements of 30 outstanding alumni under the age of 30 who truly embody the Temple mission and spirit," said Rosemary Connors, executive director of alumni relations. "I'm always so impressed by how accomplished these young Owls are and this year's group keeps up this tradition of excellence."

While many hail from right here in Philadelphia, a few traveled from the other side of the globe to attend Temple. Among the group are those who are the first in their families to attend college and transfer students. One thing they have in common: They made the most of what Temple has to offer: internship opportunities, study abroad programs, alumni connections, great mentors and, of course, top-notch academics.

The 2022 award recipients will be formally recognized during Temple Made Days, April 25–30.  Leading up to the celebration, they will be taking over our social media accounts, so keep checking @TempleUniv to learn more about Temple's 30 Under 30 and what drives our young Owls to succeed.