Temple thought leaders lend their voices to national conversation surrounding Roe v. Wade
In wake of the news that the historic Roe v. Wade ruling could be overturned, Temple faculty members lend their expertise to national media conversations surrounding this unprecedented development.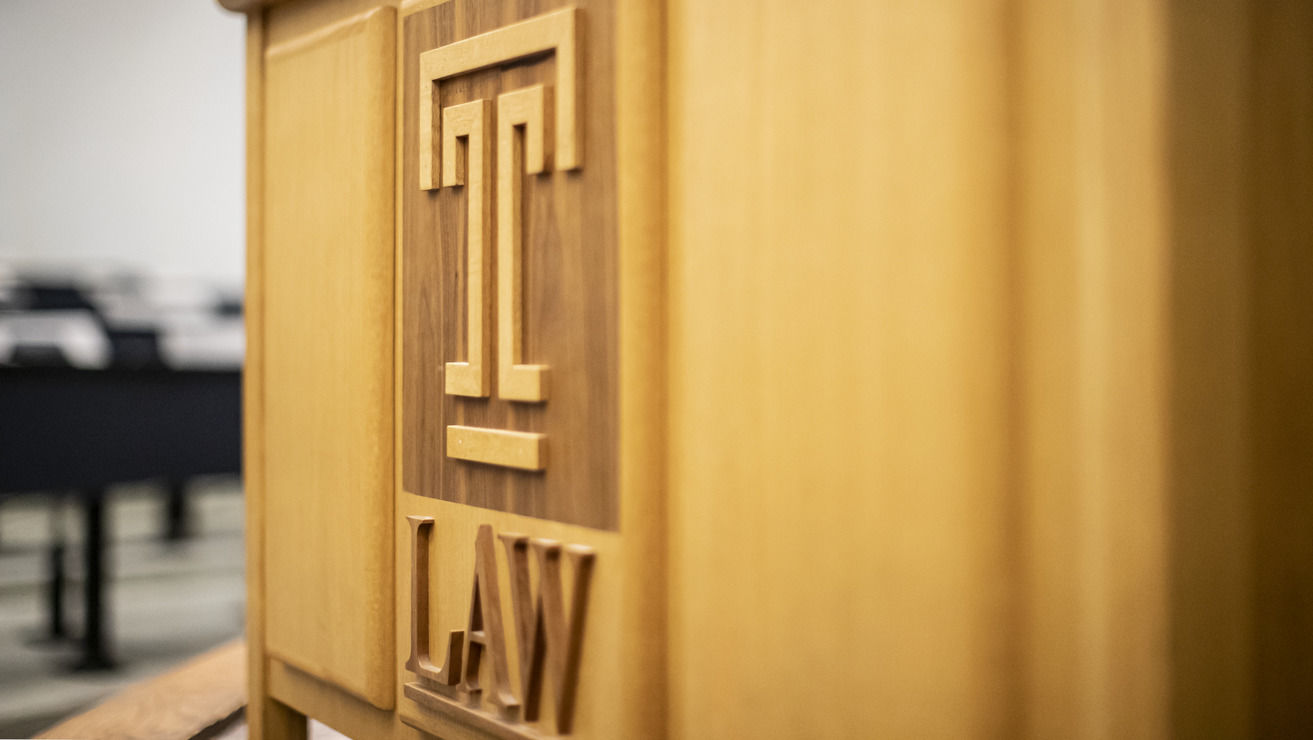 Earlier this week, a draft opinion written by Justice Samuel Alito that would overturn Roe v. Wade, the Supreme Court case that established the right to abortion nearly 50 years ago, was leaked to the press. 
Overturning this ruling would be unprecedented, and its impact would be considerable. Key questions have been raised, and Temple University faculty experts and thought leaders have been helping to lead conversations this week around what this might mean for both the legal system and women's reproductive rights moving forward.
Rachel Rebouché, interim dean of the Beasley School of Law and the James E. Beasley Professor of Law; Craig Green, professor law; Laura Little, the James G. Schmidt Professor of Law; Patty Skuster, the Phyllis W. Beck Chair in Law; Adrienne Ghorashi, program manager of the Center for Public Health Law Research; and Joyce Joyce, professor of English, were among the faculty members who have lent their expertise to these conversations this week. In total, Temple thought leaders completed just under 20 media interviews on the topic. 
In the Christian Science Monitor piece, "First draft of history: What overturning Roe could mean for U.S.," Rebouché discusses the constitutional questions raised by overturning Roe v. Wade. She also discusses what this could mean for specific states.
"The endgame for states like Missouri is not just to ban abortion but to ban it everywhere," Rebouché said. "But if you're trying to stop people from [accessing] medication abortions, there will have to be some kind of focus on the patient ordering it and receiving it."
In the Bloomberg piece, "Alito draft would allow for sweeping state action on abortion," Rebouché notes, "The test that Alito announces is the easiest test to pass: the rationality review. And essentially, past cases have interpreted that test as 'we are going to uphold state law unless it just fails the laugh test.'"
During an interview with the Philadelphia Inquirer, Green outlines what this decision means for Alito. "This is a signature opinion for Justice Alito. It culminates an awful lot of things that he has spoken for and stood for and believed in for decades of his judicial career. From start to finish, it's a very powerful or aggressive opinion. ... There are a lot of arguments in there that cast doubt on same-sex marriage, contraception rights, and rights against sterilization. Even though Alito says, 'I'm not dealing with that today,' this opinion casts a shadow, and his career also casts a shadow, on those rights," said Green in the piece, "Who is Justice Alito? The New Jersey-bred Supreme Court jurist may shape abortion rights."
In addition to the Christian Science Monitor, Bloomberg and the Philadelphia Inquirer, Temple experts completed interviews with Al Jazeera, KYW Newsradio, CBS3, NBC10, Law360, the Canadian Broadcasting Corporation, the Boston Globe, WHYY, the Washington Examiner, Philly Voice, Axios Philadelphia and The Temple News. Rebouché also authored an op-ed for Rolling Stone.
A full listing of all of the articles that have featured a Temple expert and have since been published can be found below.