$1.5 million NSF award will power scholarships and support for high-achieving, low-income engineering students
Sustainable Temple Energy and Power Scholars (STEPS) will benefit high-achieving, low-income students through scholarships, mentorships, and other opportunities while simultaneously employing a study on factors that influence academic performance.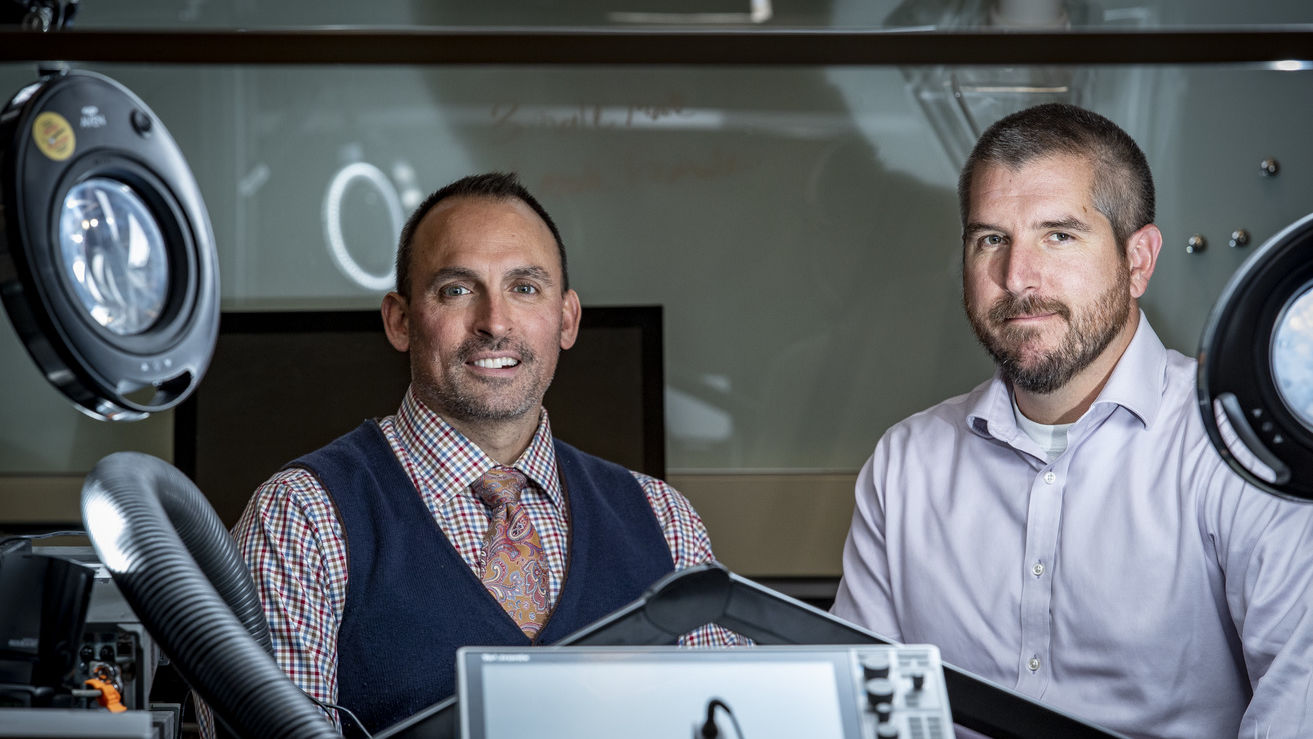 A $1.5 million grant from the National Science Foundation will fund Sustainable Temple Energy and Power Scholars (STEPS), a project meant to forge a pathway for dozens of incoming engineering students. The idea for the program came from two faculty members who were the first in their families to graduate from college. 
STEPS will support high-achieving, low-income students with scholarships, mentorships, and various educational and career opportunities throughout their engineering pursuits at Temple. The project will employ a longitudinal, qualitative, phenomenological study to explore the lived experiences of low-income, high-achieving STEPS scholars to gain a better understanding of factors that influence their academic and career interests and persistence within these fields. The study intends to provide an in-depth exploration of the participants' lived experiences, focusing on the interpretation of factors that are influential in their educational and career choices and their persistence in the STEPS program. 
The College of Engineering team behind the award, both of whom were once first-generation college students, has been building this idea since February 2020. Associate Professor of Instruction Cory Budischak is a renewable energy researcher and teaches courses such as Introduction to Engineering & Engineering Technology. He partnered with College of Engineering Assistant Dean for Undergraduate Affairs Shawn Fagan on securing the award. Additional support came from Professor Li Bai, chair of the College of Engineering Electrical and Computer Engineering Department, as well as Kavita Mittapalli, an external evaluator. 
"I was a first-generation college student, and I realized that throughout the years I didn't have the type of capital that a lot of other college students had," Budischak said. "I wanted to make sure that all students were on level footing when they started college, and they all had a trusted resource to go to."
Budischak described the group's approach as "different" in that it not only supports students in their first year but is specifically focused on motivating them to continue their studies and connect with internships and experiential learning opportunities. This project hopes to support student persistence and degree completion in engineering. Nationally it is estimated that approximately half of all first-time undergraduate engineering students will earn an engineering degree, which is lower than the national overall six-year graduation rate for first-time undergraduate students of 64%.  
Sixty percent of the $1.5 million grant funding will go towards scholarships for 34 students in electrical engineering interested in sustainable energy and power. The rest will go towards various activities aimed at supporting students as well as research on which activities are the most beneficial.
The STEPS program will utilize a robust mentoring program to serve as a support for the students in the program, especially during their first year. This source of support, known as engineering environmental support, has been shown to help strengthen students' self-efficacy, interest and sense of belonging in engineering. Fagan hopes that the students who graduate with STEPS could become mentors and that the project could eventually work as a self-sustaining cycle.
Additional programming including industry-sponsored breakfasts, industry site visits and scholar social events are meant to build the students as a cohort and provide a sense of belonging, which can help students persist in their engineering studies and eventually their careers. 
"The aim of this is not just to retain students, but to get them to the finish line," added Fagan.
Students will be chosen from Temple's fall 2023 Common Application with no special initial application process and will then be able to interview for the four-year scholarship and support program.
After six years, research will hopefully show what works and what doesn't work, and what other schools can learn about impacting student success.
"If we figure out a formula that works, you could scale it out to not only this department but to other departments within the college, other STEM departments within Temple University, and other schools across the country that are either in similar urban settings or just in general engineering colleges," Fagan said.
- Sarah Frasca