6 places on or near campus where Black history lives
Check out these spots at or near Temple with rich African American cultural significance.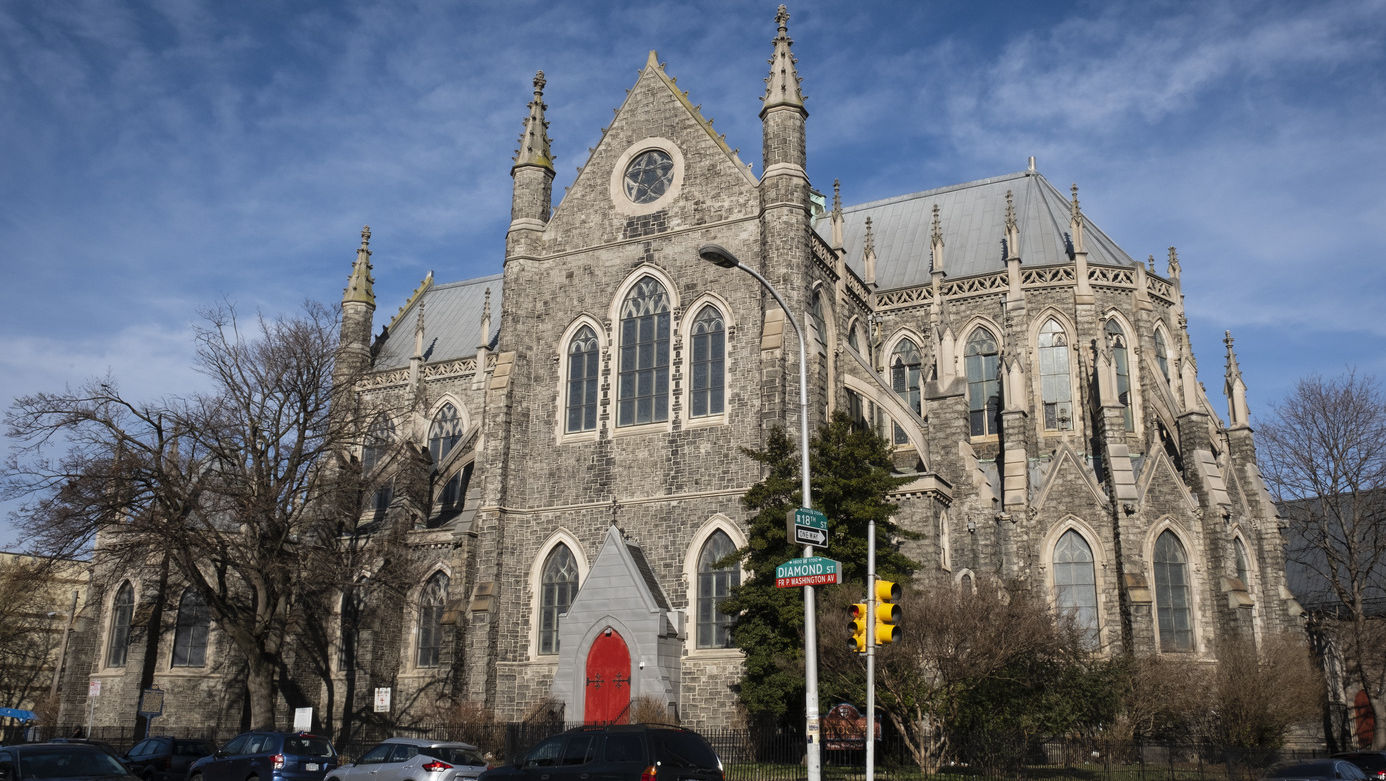 Throughout its 139-year history, Temple University has celebrated Black voices and stories, and Temple's Main Campus in North Philadelphia hosts various spots with rich cultural significance. Check out these six places at Temple where Black history is preserved and celebrated. 
Baptist Temple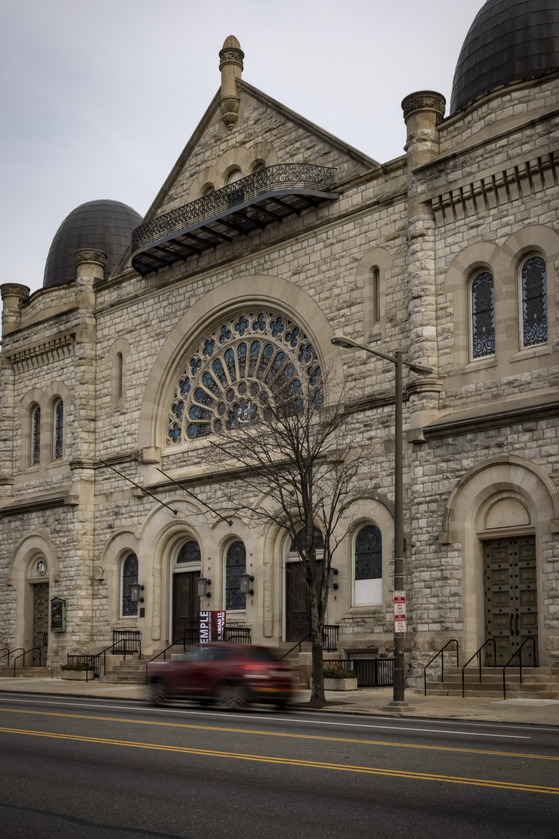 Photography by Betsy Manning
Baptist Temple, opened in 1891, became a center of activity in North Philadelphia thanks to Temple University founder Russell Conwell's passionate sermons. After Conwell's death, the Baptist Temple continued to flourish as many influential intellectual and political figures spoke there, including Martin Luther King Jr. Currently, the building houses the Temple Performing Arts Center after being restored in 2010.
Cecil B. Moore Avenue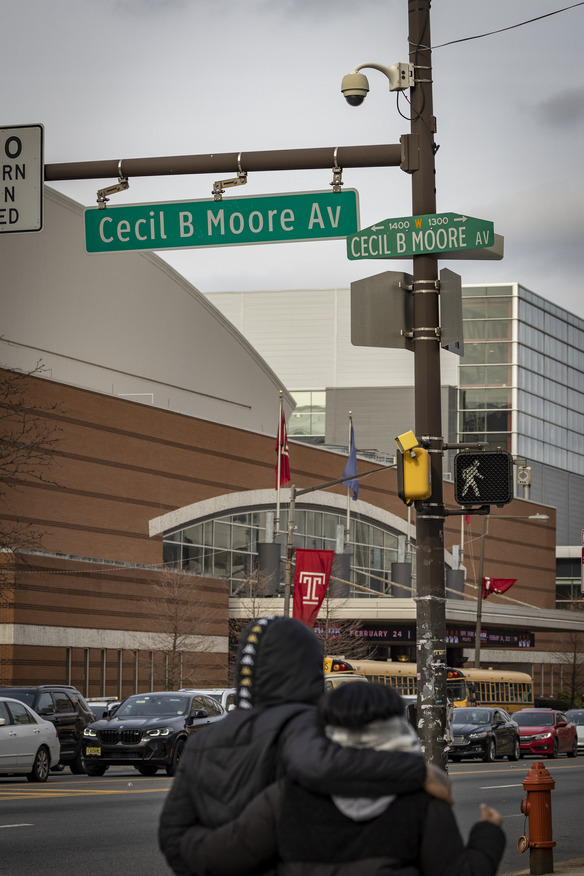 Photography by Betsy Manning
This thoroughfare through campus was named for Cecil Bassett Moore, a civil rights activist who worked to improve the lives of North Philadelphia residents. Moore even earned a law degree from Temple, and served as president of the local NAACP and sat on Philadelphia's city council. He championed numerous causes, including the integration of schools and trade unions, police brutality, and political and economic representation for poor African Americans. 
Charles L. Blockson Afro-American Collection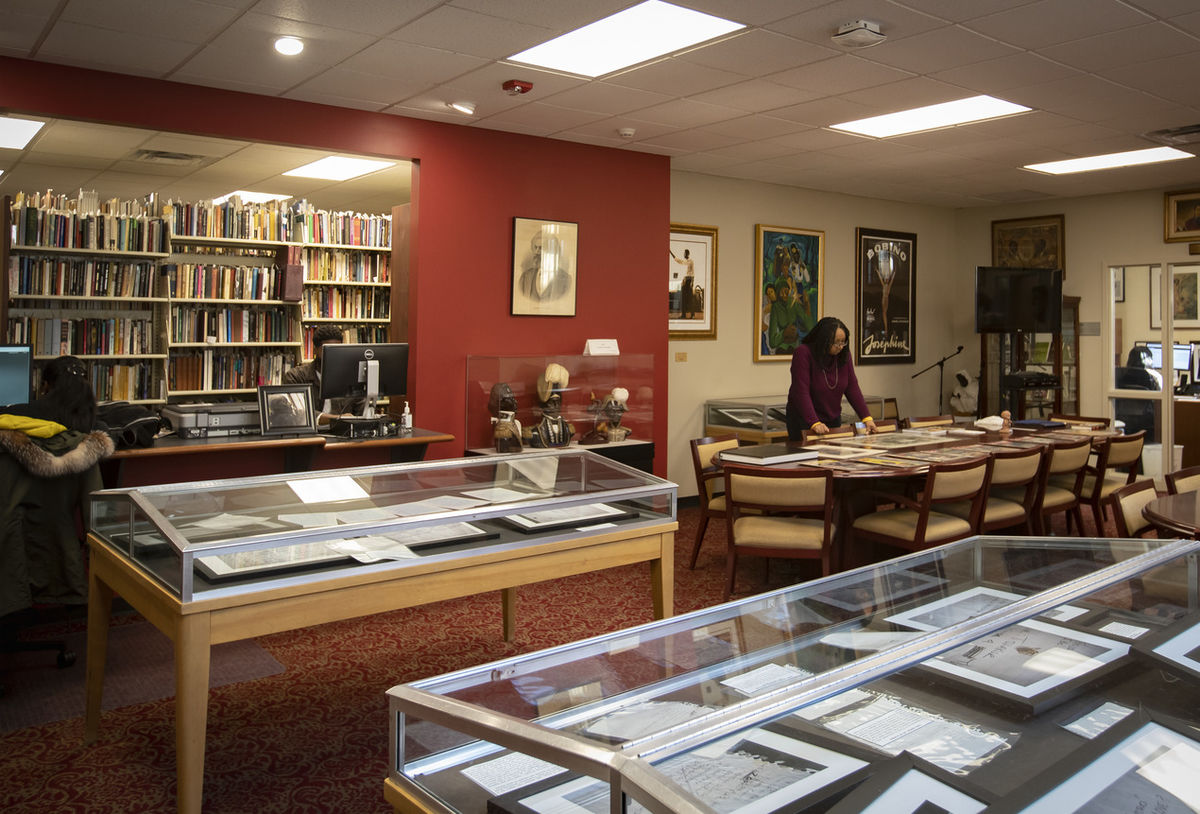 Photography by Ryan S. Brandenberg
Located in Sullivan Hall, the Charles L. Blockson Afro-American Collection is one of the most prestigious of its kind in the United States, with more than 500,000 unique artifacts pertaining to Black history and culture and spanning more than 400 years. This collection, which is open to the public, was founded by historian Charles Blockson and donated to Temple in 1984. Items include first-edition works of W.E.B. Dubois and Phyllis Wheatley, narratives by Frederick Douglass and Sojourner Truth, and manuscripts of lyrics by late rapper Tupac Shakur.  
Sullivan Progress Plaza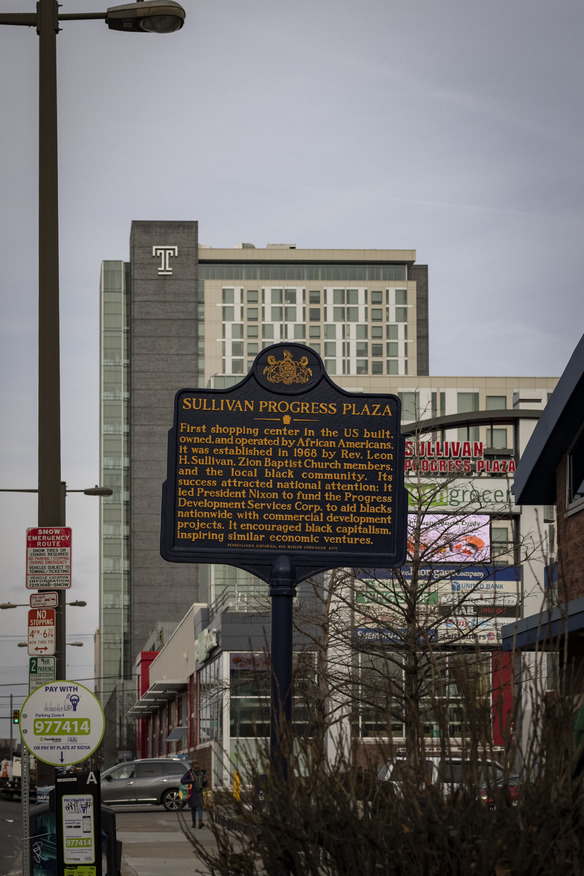 Photography by Betsy Manning
Built in 1968, Sullivan Progress Plaza is the country's first shopping center owned and operated by African Americans. It's currently anchored by the Fresh Grocer Supermarket and remains a point of pride in North Philadelphia, including the nearby Temple community. In 2016, the Pennsylvania Historical and Museum Commission unveiled a historical marker on North Broad Street to acknowledge Sullivan Progress Plaza's national impact and honor Reverend Leon H. Sullivan, who inspired the project.
Church of the Advocate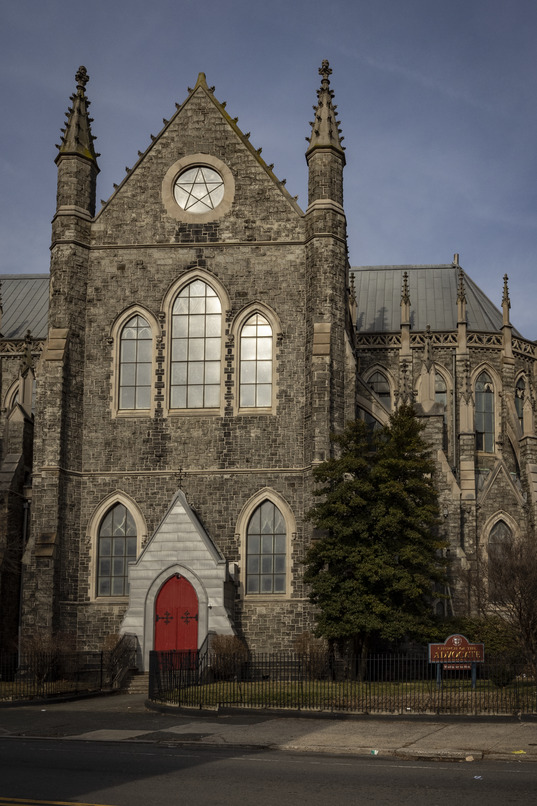 Photography by Betsy Manning
This church, bordering campus at 18th & Diamond streets, has been deemed a National Historic Landmark by the National Parks Service. It became a significant center for activism during the civil rights movement, hosting the National Conference on Black Power in 1968 and the Revolutionary People's Constitutional Convention in 1970. It was also the first Episcopal church to ordain women, and is known for having hosted many notable figures including Malcolm X, Martin Luther King Jr., Angela Davis, Mumia Abu-Jamal, Stokely Carmichael and John Coltrane.
Gladfelter and Mazur halls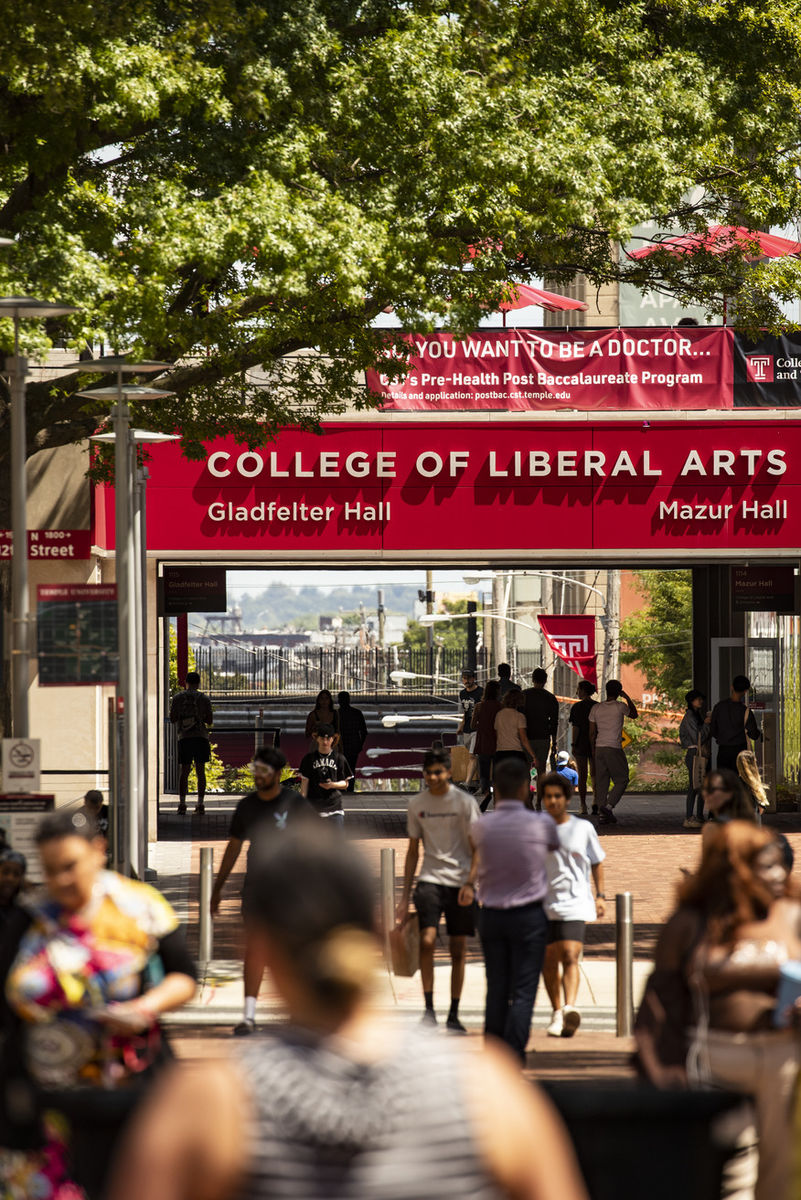 Photography by Ryan S. Brandenberg
Gladfelter Hall houses the Department of Africology and African American Studies, one of the oldest in the United States and the first to offer a doctoral program. Students advocated for this department during the Black Power movement to combat racism, discrimination and oppression. Currently, department faculty edit the Journal of Black Studies, the top peer-reviewed publication in the field. The adjacent Mazur Hall now contains Temple's Center for Anti-Racism, directed by Associate Professor of Africology and African American Studies Timothy Welbeck, which aims to solve issues of racial inequality, antisemitism and anti-LGBTQIA+ actions.