Introducing Temple's 30 Under 30 awardees for 2023
These bold young alumni know the world won't change itself—so they're making the change they want to see in the world.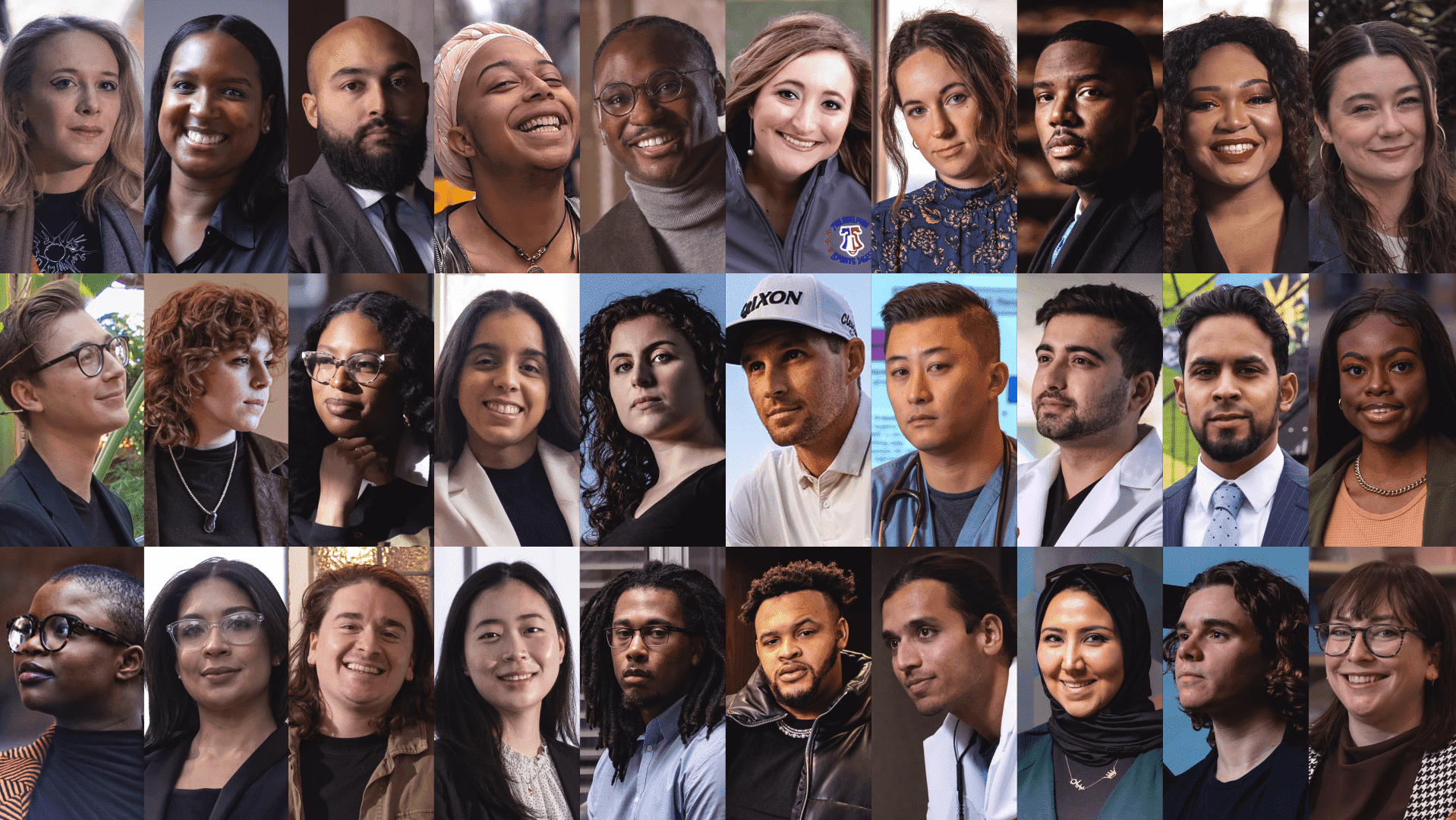 Know a young, trailblazing Owl who is soaring in their field and exemplifies what it means to be Temple Made? Nominate them for the 2024 30 Under 30 program. Nominations will be accepted between May 15 and June 30, and the selection process begins after the submission deadline.
Temple has announced its 30 Under 30 award winners for 2023. In just a few years after graduation, these Owls are already making a real-world impact with their ingenuity, drive and activism in a variety of professions. Although their careers and journeys may differ, they share a common vision: improving society locally, nationally and globally.
This year's cohort has some notable and impressive characteristics. It includes a Marshall scholar, an Adidas designer, an NFL Pro Bowler, an infectious diseases pharmacist, a wind turbine engineer. It has representation from all over the country and the world: Pennsylvania, New York, New England, New Orleans, Alaska, the Dominican Republic, Nigeria, Myanmar, India and Saudi Arabia, to name a few. And among these alumni are even first-generation college and transfer students.
Every recipient made the most of the plethora of opportunities Temple offers—from research, internships, and student and professional organizations to influential mentors and professors, study abroad experiences, and first-rate academics—to propel themselves into the changemakers our world needs. While their approaches are all unique, the underlying theme of the awardees' stories is that they are all paving the way to a better future, not only for themselves but also for their communities.
These Owls also have some common traits that reflect the broader Temple community: innovation, grit and compassion.
A collaboration between Alumni and Constituent Engagement and Strategic Marketing and Communications since 2019, the 30 Under 30 awards program highlights outstanding alumni who use their gifts and talents to make a difference.
"The 30 Under 30 program shows what is possible from our alumni with a Temple Made degree," said Eliza Stasi, assistant vice president of advancement engagement. "They have translated their experience and hard work from their time as students, applied it to their career field, and achieved outstanding strides in just a few short years since graduation. They show that Temple can and will continue to shape the future of the world."
The 2023 awardees will be formally recognized during Temple Made Days, March 27–April 2. Leading up to the celebration, they will take over Temple's social media accounts, so keep checking @TempleUniv to learn more about Temple's 30 Under 30 cohort and hear their inspiring stories.