Temple honors its Class of 2023 with a universitywide Commencement ceremony in May
Close to 10,000 graduates have earned degrees during the 2022–2023 academic year. The recipients are from 115 countries and 47 states and the District of Columbia. More locally, 64% hail from Pennsylvania, with 17% from Philadelphia.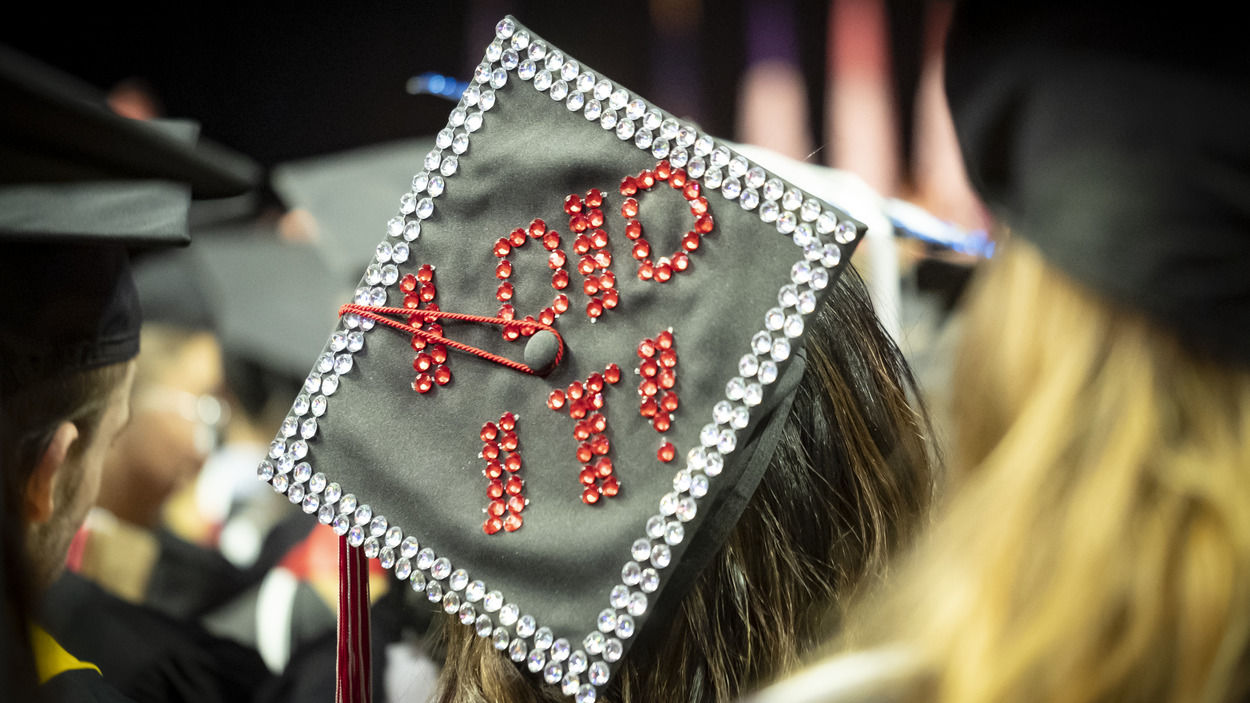 This year marks Temple University's 136th Commencement in which undergraduate, graduate and professional program degrees will be officially awarded in a universitywide, in-person celebration of the Class of 2023. On Thursday, May 11, the ceremony will begin at 9:30 a.m. in the Liacouras Center, 1776 N. Broad St. 
Pennsylvania Governor Josh Shapiro will address the graduates at the universitywide ceremony. 
Temple will also hold in-person school and college Commencement ceremonies on May 5, 8, 10, 11, 12, 19 and 25 at various times. Ceremonies will be livestreamed and available for everyone to view. The official schedule and locations for the graduation ceremonies can be found on the Commencement website. 
Close to 10,000 graduates have earned degrees over the 2022–2023 school year, 35% of which are students of color. 
The Class of 2023 comes from all over the world, representing 115 countries—the farthest distance being Java, Indonesia. There are also graduates from 47 U.S. states and the District of Columbia, with a student originating from as far as Kapolei, Hawaii. Moreover, members from the class include students from three U.S. territories: Puerto Rico, Guam and the U.S. Virgin Islands. Many come from Pennsylvania as well—64%—with 17% from Philadelphia and 201 from the eight zip codes neighboring Temple's Main Campus. 
The youngest student earning a bachelor's degree this year is 20, while the oldest is 72. Additionally, 28 sets of twins are part of the Class of 2023 as well as one set of triplets. 
In total, close to 6,400 students are receiving undergraduate degrees and approximately 2,500 are earning graduate degrees, along with nearly 800 professional degree recipients. 
Anyone attending this year's ceremony can find directions and accessibility information here.