TSG's Administrative Excellence Award is full circle moment for Jennifer Griffin
Temple's vice president for public safety was honored by Temple Student Government with the Administrative Excellence Award at its annual awards ceremony.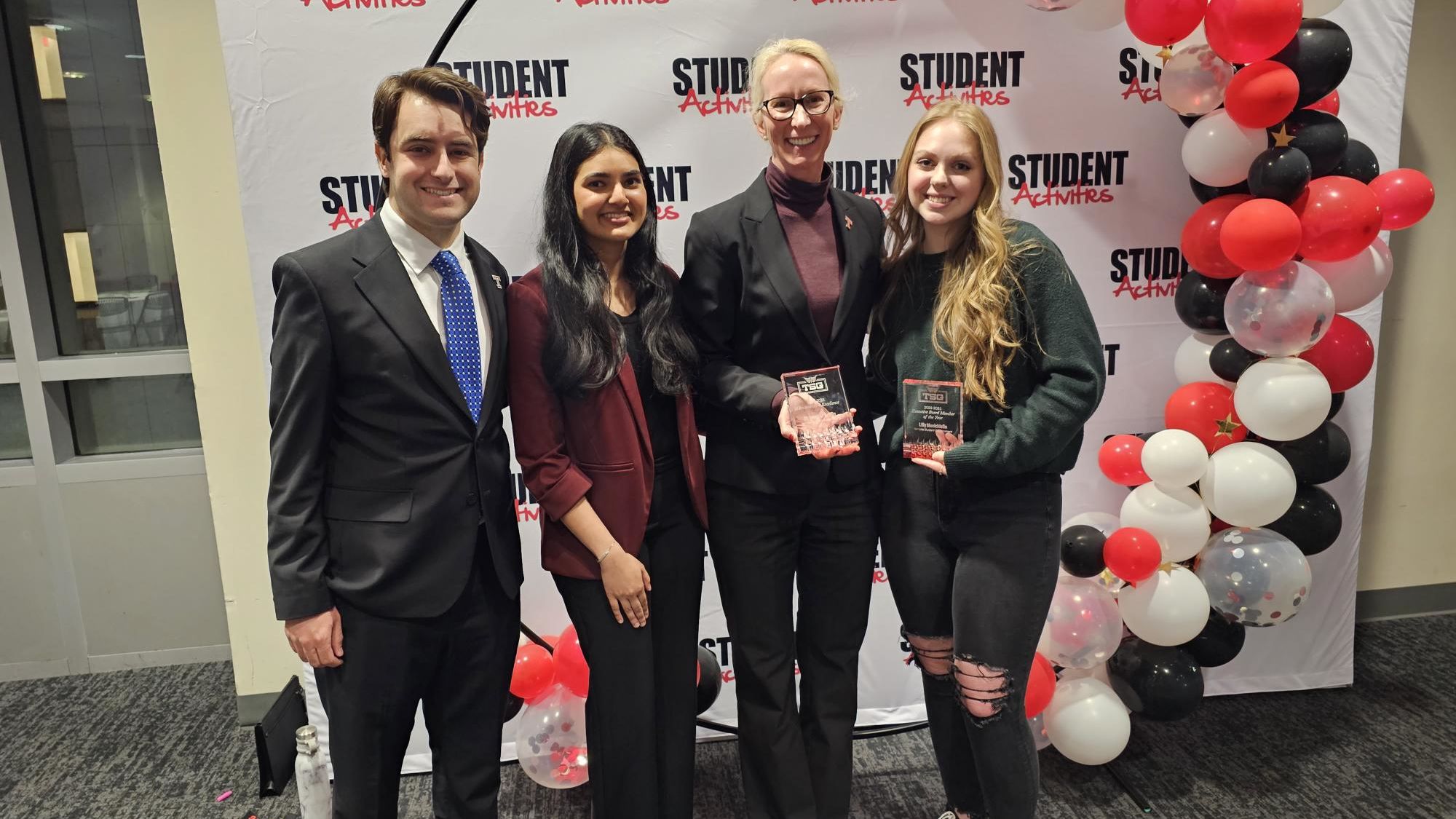 In the summer of 2022, prior to starting as Temple University's first vice president for public safety, Jennifer Griffin began making some calls. For Griffin, who would be leaving a 20-plus-year career with the Delaware State Police to join Temple, it was imperative that she get a clearer picture of the university's "lay of land." This meant reaching out to some of the key student, faculty and staff stakeholders. 
One of the people she connected with was then-Temple Student Government (TSG) president Gianni Quattrocchi.  
"I reached out to Gianni to talk to him about his experience at Temple. I was most interested in learning from him about what he liked about Temple and where he saw public safety could make improvements. It was because of him and numerous others that I spoke to prior to accepting the position that I too fell in love with Temple," Griffin said. 
This initial conversation with Quattrocchi also marked the start of an ongoing collaboration between the Department of Public Safety and TSG. Throughout this past academic year, TSG and Public Safety hosted multiple student town halls, met regularly and stayed in frequent contact about how to best keep students apprised of public safety developments. 
Earlier this month, that collaboration came full circle when Griffin was recognized with the TSG Administrative Excellence Award at its Annual Awards Ceremony. The award recognizes faculty or staff members who made critical contributions to completing TSG initiatives over the course of the last school year. 
"Dr. Griffin has made herself extremely accessible to hear student feedback and regularly meet with different students, even those who are critical and at times hostile towards her. She was incredibly receptive to hosting a town hall to address concerns from the student body, and she makes extensive efforts to communicate what she and her department are doing through emails, announcements and social media," Quattrocchi said during the awards ceremony. 
For Griffin, the award was especially significant as it served as validation that her efforts to connect with students had not gone unnoticed.  
"I was incredibly honored to receive this award," Griffin said. "One of the things that I enjoy most is connecting with young adults, and that's one of the main reasons that I was drawn to this role, and I am already looking forward to connecting with TSG's new leaderhip team to continue our collaboration next year." 
The awards ceremony marked the last major TSG event for Quattrocchi and then-Vice President Akshitha Ag. Rohan Khadka and Lauren Jacob were inagurated as TSG's new president and vice president on May 1. Griffin and newly sworn in President Khadka have already connected and will meet during the summer with other members of the Department of Public Safety and TSG to begin coordinating events and other collaboration opportunities for this fall.