Posted
September 18, 2023
New digital lab offers high-tech training for dental students
Kornberg's new digital lab aims to bring contemporary training and treatment to the community.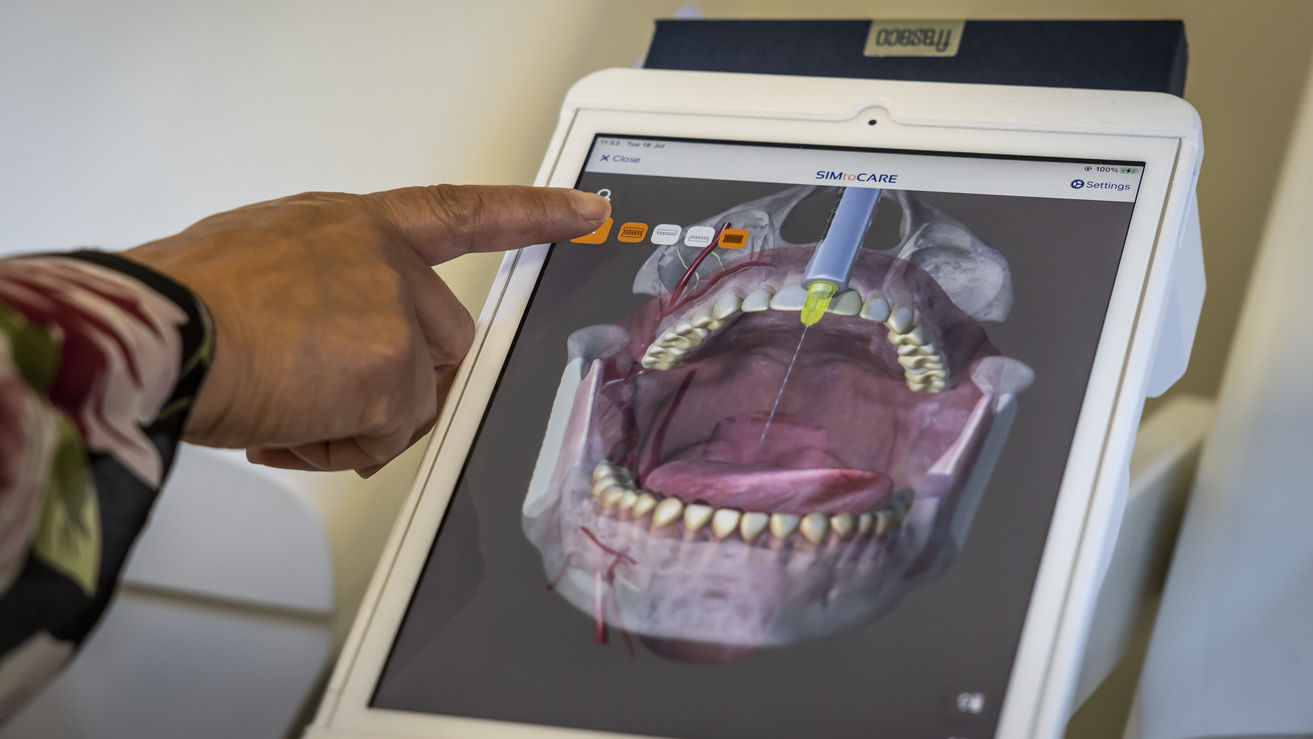 Temple University's dental students are tapping into high-tech training at a new 1,000 square-foot digital lab housed in the Kornberg School of Dentistry.

Amid Ismail, dean of Kornberg School of Dentistry, said students are learning using the most contemporary technology for practicing dentistry. 

"The field of digital dentistry is growing very fast, and we joined it in a big way with this lab," Ismail said. "This is a model for dental education." 

The dental school has invested more than $4 million in the lab featuring 30 digital stimulators using haptic systems that provide virtual feedback. The lab includes simulators that allow students to work on 3D teeth and experience the feeling of drilling a tooth.  

Geraldine Weinstein, clinical professor and director of digital education and practice, said digital technology is a useful tool for teaching students. Students are utilizing scanners and the latest technology to fabricate crowns, dentures and restorations.  

"I think these are great tools for teaching and for them to understand and learn," Weinstein explained. "It's great because using software you can explain things a lot better."  

Alexandru Donos, a third-year dental student, appreciates the realistic preparation that the lab provides. 

"The new lab is giving us a good environment to apply what we've learned in didactic courses and lectures," Donos said. "It has everything that a student needs in order to practice before going into clinics to actually work on patients." 

The classroom, which officially opened in May, comes as the Kornberg School has marked its 160th anniversary. The school is known for using new instruments and developing new technologies throughout its history.  

"To be on the cutting edge is really a part of what Temple's dental school is," Ismail said. 

The school serves more than 30,000 patients annually, many who hail from North Philadelphia. Ismail says Kornberg's digital lab's technology will lead to more accurate, faster service and lower costs for patients. 

"Our goal is that we do the best for our patients in North Philadelphia and in the process, we educate dentists who are compassionate and competent," Ismail stated.