Posted
September 18, 2023
Temple makes big move in US News "Best Colleges" ranking following revisions to methodology
The ranking represents the university's highest-ever placement and first time in the top 100; it comes after US News adapted its methodology to place greater emphasis on outcome measures such as graduation rates, graduation rate performance and social mobility.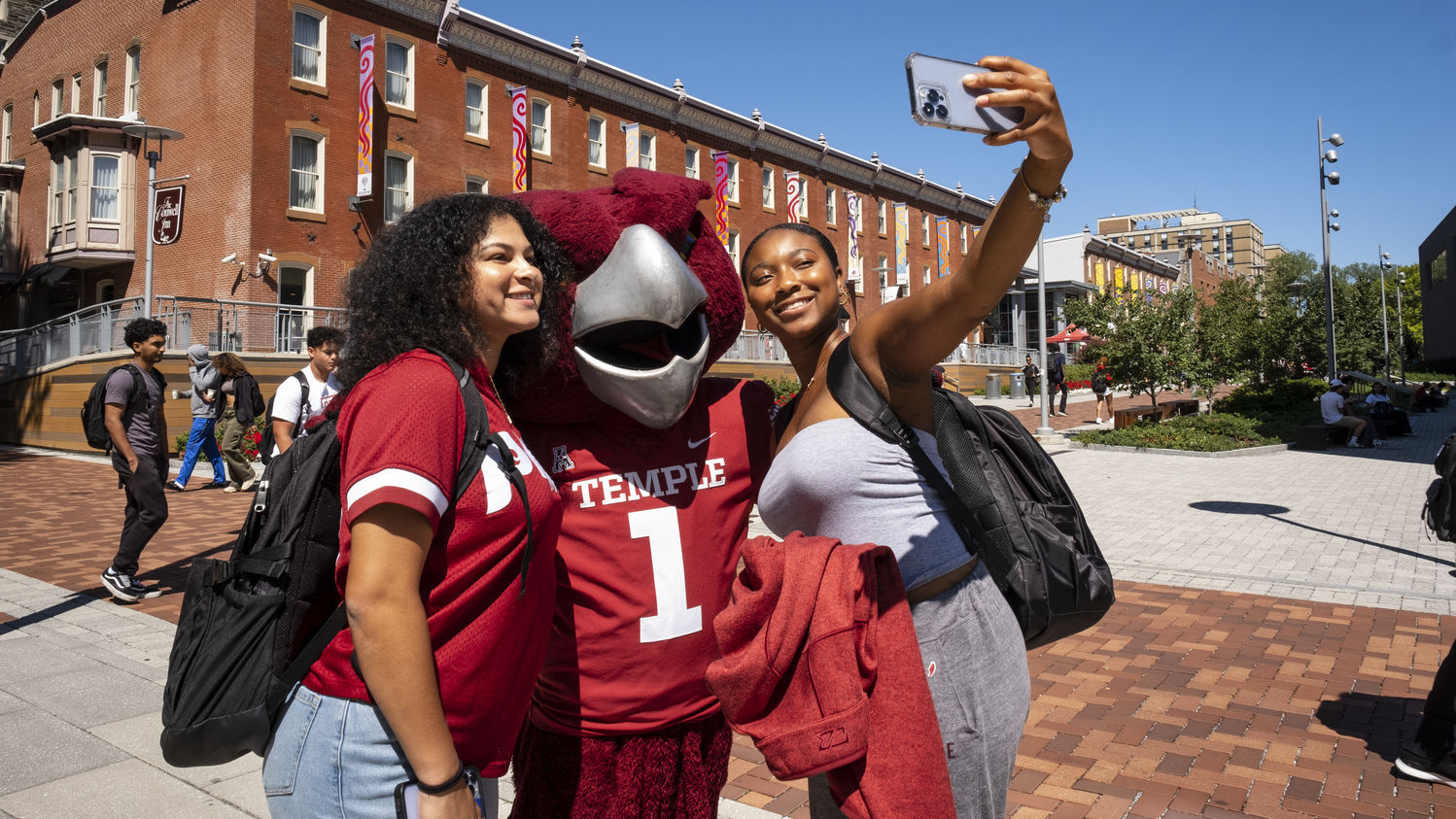 Temple University placed No. 89 in the latest "Best Colleges" U.S. News and World Report ranking of National Universities. This marks the highest ranking ever for the university and the first time Temple has been included in the top 100. 
U.S. News' latest rankings also place Temple No. 45 in Top Public Schools, and No. 70 in the Best Value category. The annual rankings were released Monday, Sept. 18.  
"Temple's improved ranking is all the more satisfying because it was not something we focused on or sought to accomplish this past year," said acting President JoAnne Epps. "We simply remained committed to Temple's core priorities—access, the student experience, student outcomes, diversity and the quality of our faculty—and this dedication to our mission has been rewarded. We are grateful that these new rankings recognize and value exactly what Temple is all about." 
U.S. News, which has published its annual "Best Colleges" rankings since 1983, revised its methodology this year. As part of the changes, U.S. News notes that it has placed greater weight on outcome measures of quality, such as graduation rates, graduation rate performance and social mobility; deemphasized admissions data; and dropped measures such as acceptance rates and alumni giving rates. The rankings also included new metrics focused on faculty scholarship, where Temple performed strongly. 
"One of the most gratifying things about the new ranking is that everyone—our world-class faculty, hardworking staff members and successful students—played an important role in making this possible," said Provost Gregory Mandel. "We say that our students transform the world, and we firmly believe it. But our students are able to be such powerful agents of change because of the exceptional learning experiences and support provided by our faculty and staff, who are the backbone and engine of this institution. Even during difficult times, the depth of their commitment to our students and university is unwavering. U.S. News' methodology changed, but this highest-ever ranking for Temple is a direct reflection of everyone's efforts." 
Temple's commitment to student success and the impact of its Fly in 4 program are the kinds of efforts recognized in the new ranking methodology. Fly in 4, which recently welcomed its 10th cohort, helps students stay on course academically and financially by offering a clear academic plan to support on-time graduation in four years. Students avoid the extra cost and debt associated with taking additional semesters, a student-focused benefit U.S. News has elevated in importance. 
According to U.S. News, a goal of its new methodology is to reward schools for "enrolling, retaining and graduating students from diverse backgrounds with manageable debt and post-graduate success." The publication wants to put "less emphasis on input measures of quality—which look at characteristics of the students, faculty and other resources going into the educational process—and put more emphasis on output measures, which look at the results of the educational process."  
"I view the changes to U.S. News' methodology, and this ranking, as recognition of Temple's priorities and deep commitment to our distinctive mission and to academic excellence. I am grateful for the tireless work of our faculty and staff who carry out that commitment every day," Epps said.