New members added to Temple University's Board of Trustees, expanding expertise and diversity
The Board of Trustees welcomes four new members while reintroducing two returning ones, a reconfiguration that embraces unique expertise, diverse voices and community commitment to support the institution's mission.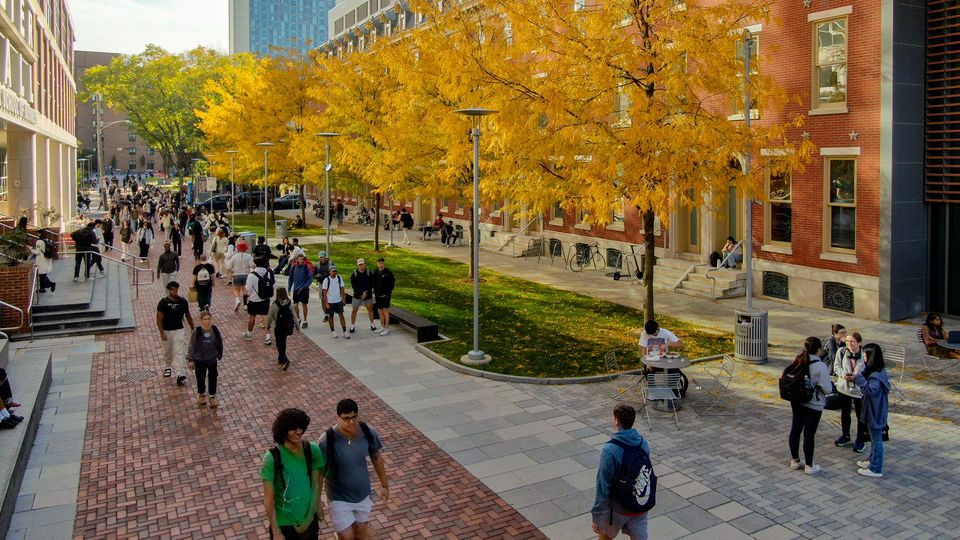 Temple University's Board of Trustees welcomed four newly appointed members this fall while reintroducing two returning alumni of the governing body. These appointments demonstrate the board's commitment to the infusion of fresh expertise, diverse voices and community engagement to elevate the institution's enduring mission of access and excellence.
In July, former trustees Alan Cohen and Susanna Lachs rejoined the board, each returning after time away for other professional obligations. The university also welcomed Amy Larovere, an experienced financial consultant, who joins the board to represent Owl Nation as the new president of the Temple University Alumni Association, succeeding Michael Breeze. This fall, the board appointed Laura Sparks, a visionary leader with experience in higher education. Finally and most recently, the board welcomed Fay Marie Dunbar, a diversity trailblazer, and Tiffany A. Wilson, longtime chief of staff for state Sen. Vincent Hughes. 
"We are delighted to welcome our new and returning trustees to Temple University," said Mitchell L. Morgan, FOX '76, LAW '80, chair of the board. "Their wide range of backgrounds and expertise are immensely valuable in shaping the future of our institution. With their knowledge and dedication, we are confident in our collective ability to support Temple's achievement of even greater excellence and innovation in higher education."
Temple University's Board of Trustees consists of 36 voting members, 24 elected by their peers and 12 appointed by officials of the Commonwealth of Pennsylvania.
Trustee Cohen, a graduate of the College of Liberal Arts, is an expert on compliance matters and will bring extensive knowledge to the university's review of financial and other risks. He has held senior positions with the Securities and Exchange Commission and Goldman Sachs. 
Lachs is a Beasley School of Law graduate and the immediate past chair of the Jewish Federation of Greater Philadelphia. Lachs also co-chaired Temple's Blue Ribbon Commission on Antisemitism and serves on the advisory committee for Temple's presidential search. 
Sparks, the current president of The Cooper Union for the Advancement of Science and Art, joins the board with a passion for academic affairs, student success and diversity. Her experience as the former executive director of the William Penn Foundation and her commitment to educational excellence will help drive Temple University forward.
Larovere, the principal of A. Larovere Consulting LLC, graduated from the Klein College of Media and Communication. Larovere has steadfastly contributed to the university community for decades, including various leadership positions in the alumni association, culminating in her current term as its president.
Dunbar, currently serving as the head of inclusion and diversity at Daiichi Sankyo Inc. in the Greater Philadelphia area, brings a wealth of corporate and community experience. She is a magna cum laude graduate of Temple with a bachelor of arts degree in communications.
Wilson is a two-time Temple graduate who earned her bachelor's degree in biology and psychology and her master's in public health. She has an extensive record of public service, providing constituent services for Senator Hughes, focusing her efforts on mental health and well-being, economic empowerment, and support for young people.
Adding these new and returning board members brings a range of expertise and increases the board's ability to be responsive to the changing needs of Temple and its commitment to excellence in education, research and community impact.
"We are so grateful that we have a Board of Trustees that cares deeply about students, faculty and staff and is strongly committed to Temple's mission," President Richard Englert said. "These new trustees bring tremendous talent and fresh viewpoints in helping our university to continue to excel in the rapidly changing landscape of higher education."
Learn more about the Board of Trustees at Temple University.
- Deirdre C. Hopkins