The Truck Stops Here: Chop! Chop! Lunch Truck
We are grateful for pork. And for pickled carrots. And for bread (REALLY thankful for bread). And for the beautiful Vietnamese hoagie that's born when you put all of these things together. What we're trying to say is that we are grateful for the Chop! Chop! Lunch Truck on Montgomery Ave. We're pretty sure there is nowhere else in the world, or at least nowhere in Philly...or probably just nowhere else on campus where you can get tacos and a banh mi from the same place. And that, friends, is something to be thankful for.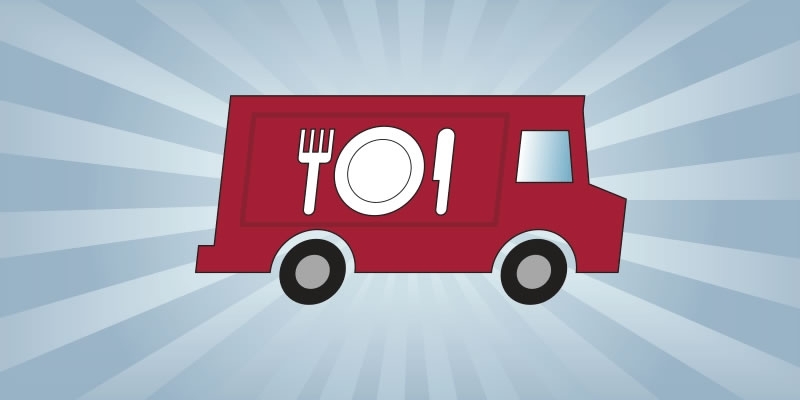 Let's be honest with ourselves, Owls. Around here, hunger strikes pretty darn often—especially if you find yourself on Montgomery Avenue, and who doesn't find themselves there at least once a day. Luckily, the world is our oyster, and we don't actually know what that means, but let's assume it means there's food from all over the world that needs to be eaten by us. Enter: Chop! Chop! Lunch Truck.

This campus favorite has a selection of Vietnamese fare, such as banh mi (hoagie), pho (noodle soup), vermicelli (rice noodles) and rice (rice). Somehow tacos made their way onto the menu and we are definitely not complaining.

You can choose from chicken, pork or tofu on your banh mi, all for $5. This sandwich is normally spicy, so be aware of the jalepeños hiding between your bun. Here is where that free drink with every meal comes in handy.
The vermicelli and rice dishes come topped with chicken, pork, tilapia, tofu or a combination of proteins for between $6 and $7.50. There's a touch of lettuce and tomato on the side to help us think that we are indeed eating our vegetables.
Pho (pronounced
fah
) is a simple noodle soup that can heal your soul with just a few slurps. Well, it will at least warm you up and fill you up for just $6.50. Fun fact: This soup is traditionally eaten for breakfast in Vietnam. Here, we recommend it for whatever meal you are having between 11 a.m. and 8 p.m. since that's when the truck is open.
Onto the tacos! It makes us wonder, is there anything that you can't put on a tortilla? Chop! Chop! has showed us that the pork they pack on their banh mi is just as good served up in taco form. Chicken is also an option, and they come three to an order for $6.50.
Now that we're stuffed and haven't even spent $10, it's your turn check out Chop! Chop! Lunch Truck.
Related stories:
(Mostly) Free Stuff To Do Before The End Of The Semester
The Truck Stops Here: Royal Tea Truck
7 Resources You Didn't Know The Library Has