12 student organizations you'll want to know about
With more than 300 student organizations at Temple, there is definitely something for everyone. Here are some that you won't want to miss.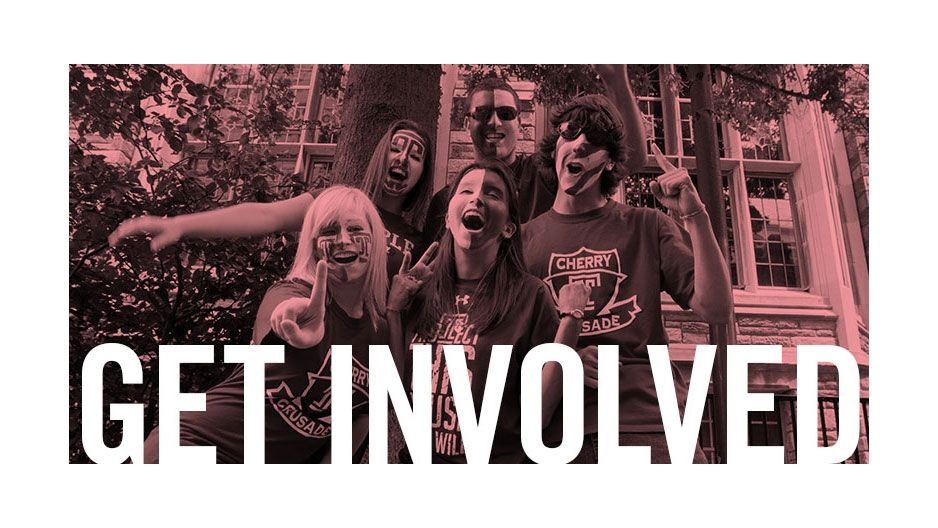 Note: See our most recent article "9 Interesting Student Organizations" for the most up-to-date list as of September 2, 2022.
The New
Thrift & Flop
Do you want to learn how to upcycle that old T-shirt or pair of jeans that you never wear anymore? Thrift & Flop is a club where you can learn how to repurpose your old clothes into something you want to wear again. Members also go on trips to thrift stores throughout the city. Meet new friends here who are also into sustainable clothing.
Temple University CHAARG
If your fitness routine feels repetitive and boring, join Temple University CHAARG. The group aims to make working out fun and exciting, by partnering with fitness facilities in the city doing activities like pilates, dance workshops and aerial yoga. Who knows, maybe you'll find the best workout buddy in this club.
The Essentials
Main Campus Program Board
Throughout your time at Temple, you'll definitely run into at least one activity planned by the Main Campus Program Board. By joining one of the board's committees, you can plan events and activities that bring students together for fun events.
The Temple News
A completely student-run newspaper, The Temple News keeps the student population informed about issues on campus and in the world. They distribute more than 5,000 copies of their newspaper each Thursday to all of the university's main locations. If you've ever dreamed of being a part of Temple's own 'watchdog' (and getting paid $10 per article), sign up to be a staff writer—no experience necessary! 
Klein College of Media and Communication also has myriad other student-run organizations (and you don't have to be a Klein student to join all of them). Check them out. 
Cherry Crusade
Are you a die-hard sports fan? If you're looking to cheer for Temple's athletic teams, this is the club for you. The Cherry Crusade is made up of Temple's most enthusiastic and passionate fans and is nicknamed the Heart Beat of Broad Street. Join the members of this club and promote all of the athletic teams on campus and host watch parties for away games.
Temple Student Government
Do you have an interest in politics? Are you passionate about Temple and bettering other students' college experiences? Whatever your passion, you can join Temple Student Government and act as a leader for the university. Make a real difference in the Temple community and have your voice heard as a student activist.
Feminist Alliance
Fight for equal rights with other like-minded folks in this organization. Temple's Feminist Alliance raises awareness and continues the conversation surrounding intersectional feminism within ourselves, the Temple community and Philadelphia.
The Out Of The Box
Community Cats Club
Once you get to know campus and the surrounding area, there is no doubt that you will see some stray cats. The Community Cats Club helps students rescue or take care of stray cats. Members of this club show students where to get low-cost or free pet care, how to care for stray cats outside, and point people to volunteer or internship opportunities that work with cats.
Hoot Paranormal
The truth is out there—maybe even at Temple University! See for yourself, whether you're a believer or a skeptic. Hoot Paranormal has something for everyone. They host field trips to local haunted locations around Philly, invite guest speakers and go to conventions. This club also hosts other fun activities like movie nights … to keep the scares coming!
Insomnia Theater
Maybe you long for the spotlight, or dream of writing for a popular movie or television show. No matter if you're in it for the acting, directing or writing, Insomnia Theater is guaranteed to challenge and excite you. Students work together twice a semester to produce and perform a series of comedic skits in 24 hours. No experience required.
Temple Outdoors Club
Escape the city and reconnect with nature with the Temple Outdoors Club. This group organizes opportunities for hiking and volunteering. You can also attend meetings where you can learn more about the environment, conservation, edible plants, animals and more!
Temple University Mock Trial
If you love courtroom dramas, acting or arguing, you might enjoy mock trial. Students compete against other teams and put on a whole case in front of judges. You could be an attorney or a witness for an ultimate showdown of the rules of evidence and great acting skills.
 
—Hannah Church