Studying abroad: What Owls are saying
Hear firsthand from the Temple students who have studied abroad about the life-changing experience.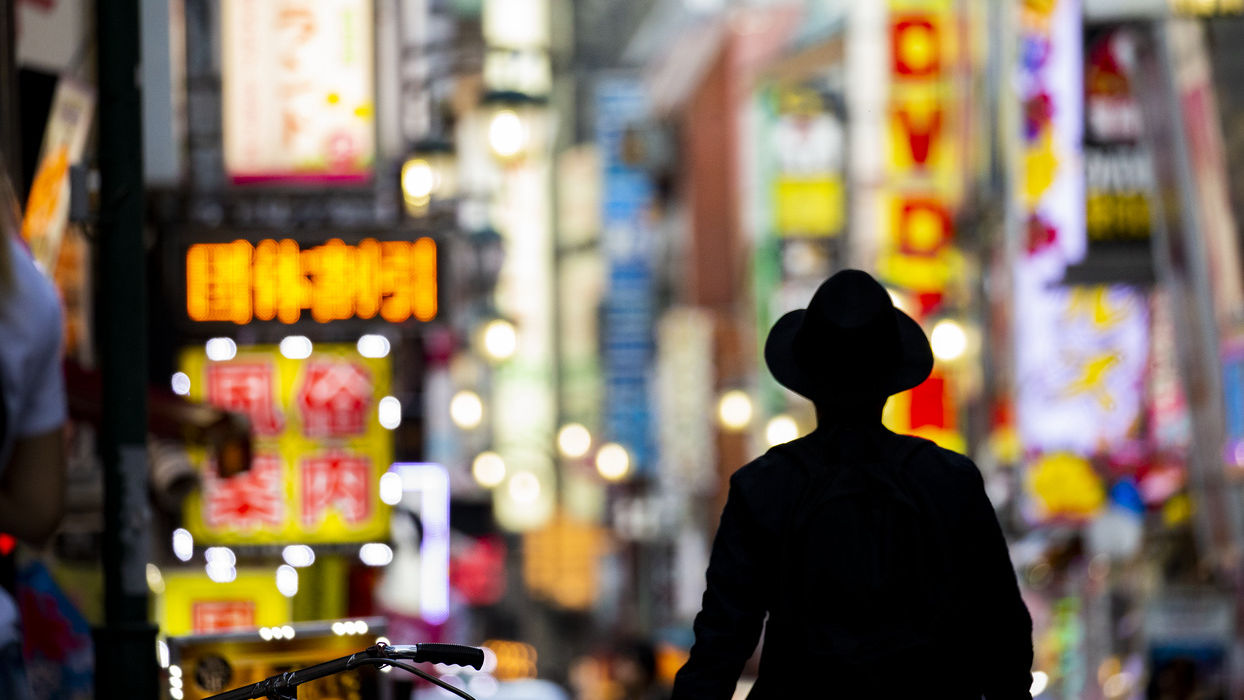 We could tell you all the reasons why studying abroad is so beneficial and meaningful. And why it looks so good on a resume. And we could also tell you about all of the amazing places you have to choose from for your study abroad experience. 
But then we thought, hey, wouldn't it be better if we showed you and you heard it all from the actual people doing it. So here goes. Read these excerpts from the blog posts of real Temple students, written in the moment—IRL. 
On adopting new perspectives … 
"At a time when small businesses were suffering because of the COVID-19
pandemic, my roommate and I tried to help them in any way that we could.
Instead of finding a fancy Indian restaurant like we had hoped, we ate at a small,
local Indian shop called Rasai Indian. The people were incredibly welcoming, and
even directed me to a local Hindu temple across the street that does daily
prayers. The naan and mango lassi I ordered reminded me of my mother's
cooking." 
—Rashi Singhal (Temple Rome, spring 2021)
"Despite the more intensive study experience, I still enjoy my classes and feel like fully immersing myself in the content makes it more worthwhile. I'm looking forward to incorporating my new study habits back on Main Campus in the spring to finish my last semester of senior year strong." 
—Rebekah Harding (Seoul, South Korea, fall 2021)
On exploring cultural differences ...
"While in the U.S., we tend to show appreciation for our food by snapping
pictures, Italians do 'scarpetta' (using bread to clean off your plate)." 
—Miles Mack (Temple Rome,fall 2021)
"Here in Costa Rica, expect to be greeted more often by people you don't know. Not everyone will greet you, but it happens to me quite often. It usually will be a simple 'Buenos días' (good morning in Spanish), depending on the time of day." 
—Nyah Tinsley (Heredia, Costa Rica, fall 2021)
On gaining independence …
"The one thing I was looking forward to the most when studying abroad was
trying new things, and pushing myself out of my comfort zone. If I was traveling
across the world, I might as well do something I've never tried before! I wanted to
make the most out of my adventure in Japan by fully immersing myself in the
culture and taking advantage of all the unique experiences the country had to
offer. Whether it's holding a limbless reptile or taking a plunge in a natural hot
spring, keep an open mind to any and everything!" 
—Olivia Newsome (Temple Japan, spring 2020)
On making lifelong friendships ...
"When living abroad, you will create the strongest friendships through new
experiences. My favorite experience was in Hamburg, Germany, when all of my
friends threw me a birthday party. My friends from Italy baked me an amazing
cake, my friends all came to the party, and everyone there was from a different
country. It was a heartwarming experience to have such close connections with
people that I only knew for a short time."  
—Ciaran Lamb (Hamburg, Germany, spring 2020)
"Ghanaian people are so welcoming, I've heard 'Akwaaba, welcome home' so
many times and I have nothing but gratitude for everyone who has wished me
well and made me feel at home here. Almost everyone I met within the short
amount of time I've been here has invited me to their homes for a meal and
offered to look after me while I'm here." 
—Imani Pugh (Legon, Ghana, fall 2019)
On exploring your identity ...
"There is a great power that comes with traveling, not only because the whole
experience is thrilling and refreshing, but because the traveler has the ability to
start over and determine who she wants to be. You are not tied down or stuck in
your previous life, but instead you use your experience to do things differently."
—Ivyanna Colon-Greider (Cusco, Peru, spring 2020)
"I hope to find myself in a local community, spirituality and new friendships while in a new city: Rome. Hopefully, my blog will provide a look into the Jewish community in Rome and how religion (culturally or spiritually) may act to connect/support non-native language speakers to a local synagogue."
—Anna Cahn (Rome, Italy, fall 2021)
On just going for it …
"You may have your doubts and fears but there's really no right or wrong way of
studying abroad. Either way, you learn, grow and create unforgettable
memories." 
—MG Ling (Taipei, Taiwan, spring 2020)
On planning your homecoming …
"In addition to journaling, I began gathering materials for scrapbooking. This
activity brought some excitement into the concept of being home and ending my
time abroad. I found myself looking forward to visiting the arts and crafts store
just to buy some materials for my book, and the anticipation I had when waiting
for my disposable film to develop was almost torturous. But, going through those
photos once they were developed and reliving the memories I had forgotten I
captured on film was so worth it, as well as a really great way for me to reflect on
those weeks while home." 
—Erin Knotek (Oviedo, Spain, summer 2021)
Read more student perspectives and join us for Study Abroad Week Oct. 18–22 to explore your options and win some cool swag and travel gear. Attend any event during #TempleSAW21 for your chance to win our grand prize: a three-piece luggage set.