10 things to do on a snow day
From sledding to snow angels, drinking hot chocolate and binge-watching your fave shows, here's how you can spend your next snow day.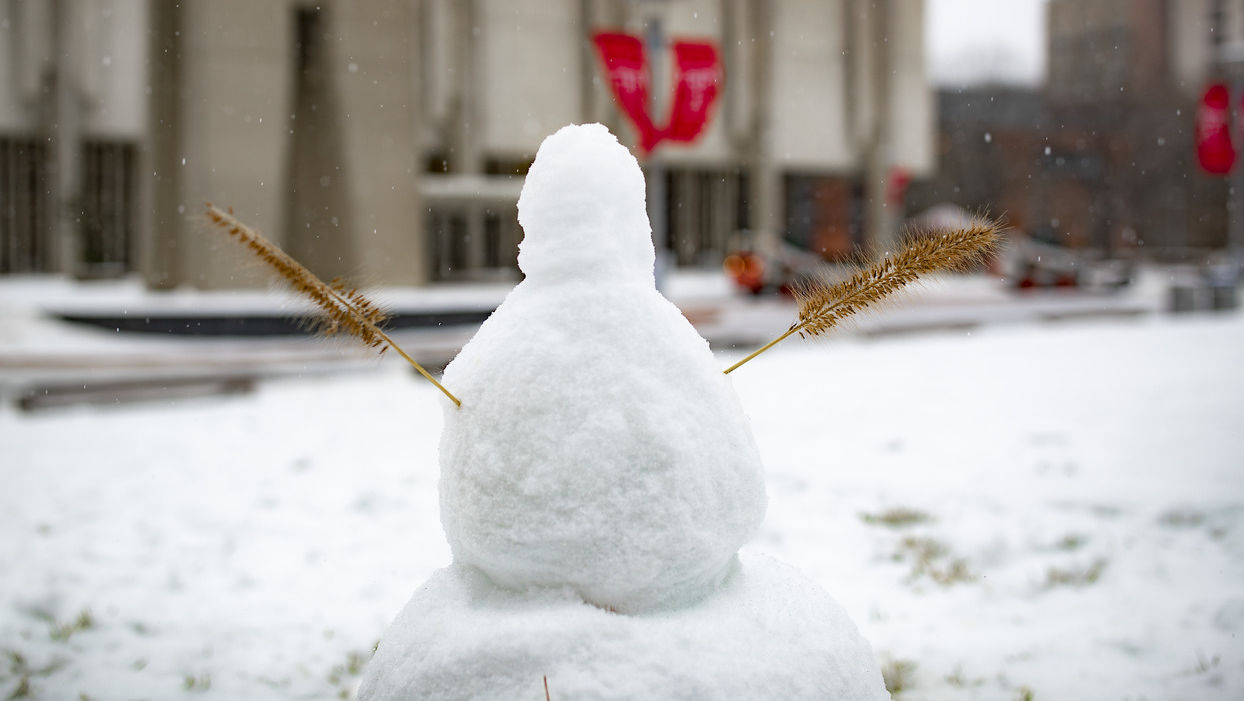 Sometimes a snow day can sneak up and catch you unprepared. Don't worry. Nutshell has you covered with things to do indoors and outdoors, so you can plan ahead for your next snow day!
Sledding
Nothing beats finding the largest hill in the city and sledding down it. Next snow day, grab some friends and head to Fairmount Park or travel to the Philadelphia Museum of Art and join in a Philly tradition by sledding down the famous Rocky steps!
Snowball fight
Are you stressed from school already? Homework and exams getting you down? There is nothing like taking a break with an old-fashioned snowball fight with some friends!
Build a snowman or make a snow angel
Have you wanted to bring out your creative side? Do you want to make your mark on the next snow day? Then get outside and start building your very own snowman, or better yet, make your lasting imprint in the snow by laying down and making a snow angel.
Drink some hot chocolate or ice skate
Want to explore on a snow day but keep warm? Travel to Reading Terminal and grab yourself a cup of hot chocolate to stay warm! Still up for exploring? Try visiting Dilworth Park and go ice skating with some friends! In fact, when you're ice skating, every day feels like a snow day.
Play outside with a dog
Do you have a dog or know someone who does? Bring your dog outside and play with them in the snow! They might even enjoy it more than you!

Prefer spending your snow day indoors? Here are some things you can do. 
Drawing and painting
Take out some paint or some paper to draw on, put on some music and create some masterpieces!
Find a new show to watch
Have you been trying to find that new show to watch but giving up after 10 minutes of browsing? A snow day is the perfect time to browse through your Netflix or Hulu and find that new show you can binge-watch! Grab a snack and become acquainted with your couch for the next few hours as you relax.
Baking
Do you have that recipe laying around for your mother or grandmother's signature dessert you love? Why not try and make it yourself on the next snow day. Make some delicious cookies, brownies, pie or just your favorite cake.
Reading a book 
We all have that book we have been dying to read but have never had the chance to actually get around to. During the next snow day, wipe some dust off the book that has been laying around. Pick your favorite spot on the couch and get reading!
Study with friends
This might not be the top priority on anyone's list for a snow day but it can be helpful! Are you or some friends struggling in a class? Get together and have a study session. Have everyone bring snacks and create study games so you can have fun and learn at the same time!
—Matthew Aquino