The Truck Stops Here: Mexican Grill Stand
Craving a steamy combination of soft tortillas, braised beef, fresh onions and a dollop of sour cream? Nutshell has you covered with this guide to the Mexican Grill Stand.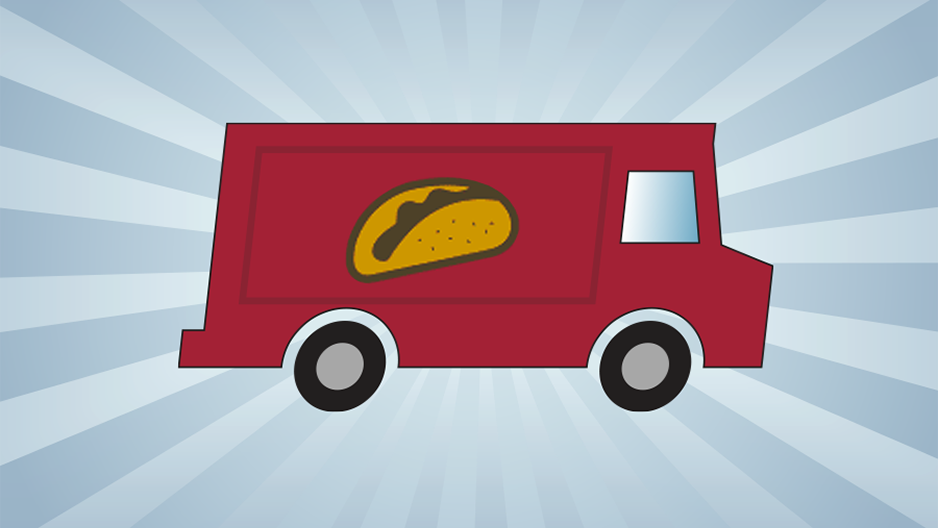 Stroll past the heavenly line of halal trucks that sit opposite the Student Center along 13th Street and you'll find the taco-slinging shack on wheels known as the Mexican Grill Stand. 
If you haven't tried MGS yet, your stomach might as well be roaming the food equivalent of the dark, sad alternate dimension in Stranger Things. Speaking of, can we talk about Vecna? Right...tacos!
With a modest menu and modest prices, the Mexican Grill Stand whips up tacos, burritos, quesadillas and nachos with fillings that include savory chicken, chorizo, ground beef, pork and pineapple, fish, and veggies (zucchini, corn and tomatoes).
The truck has cultivated a loyal following of Mexican food enthusiasts and is a superb option whether you're looking to double down on your favorite or try something new. For $6, you can get three TOCs (tacos of choice) and a drink–we like to mix and match for optimal taste-testing.
The tacos are thoughtfully paired with toppings and each is served in two soft, tasty corn tortillas. Chicken tacos, for example, are filled with diced meat and covered with lettuce, black beans, cheddar cheese, pico de gallo and sour cream. Light and delicious, the white fish on the fish tacos is accompanied by lettuce, pico de gallo and a chipotle mayo, the kick of which pairs nicely with a squeeze of the provided lime (use it!). The pork and pineapple is finished with fresh cilantro and onion.
The truck also offers occasional specials, such as tomato bisque soup for the fall. If you're feeling hungry, the burritos—stuffed with rice and black beans, cheese, guacamole, pico de gallo, chipotle mayo, and sour cream—make for more filling meals. Or you can grab a single for $2.50. But who does that? 

- Angelo Fichera