10 fun things to do on a snow day
We've got a few fun activities on our to-do list to share with you for when Jack Frost visits campus.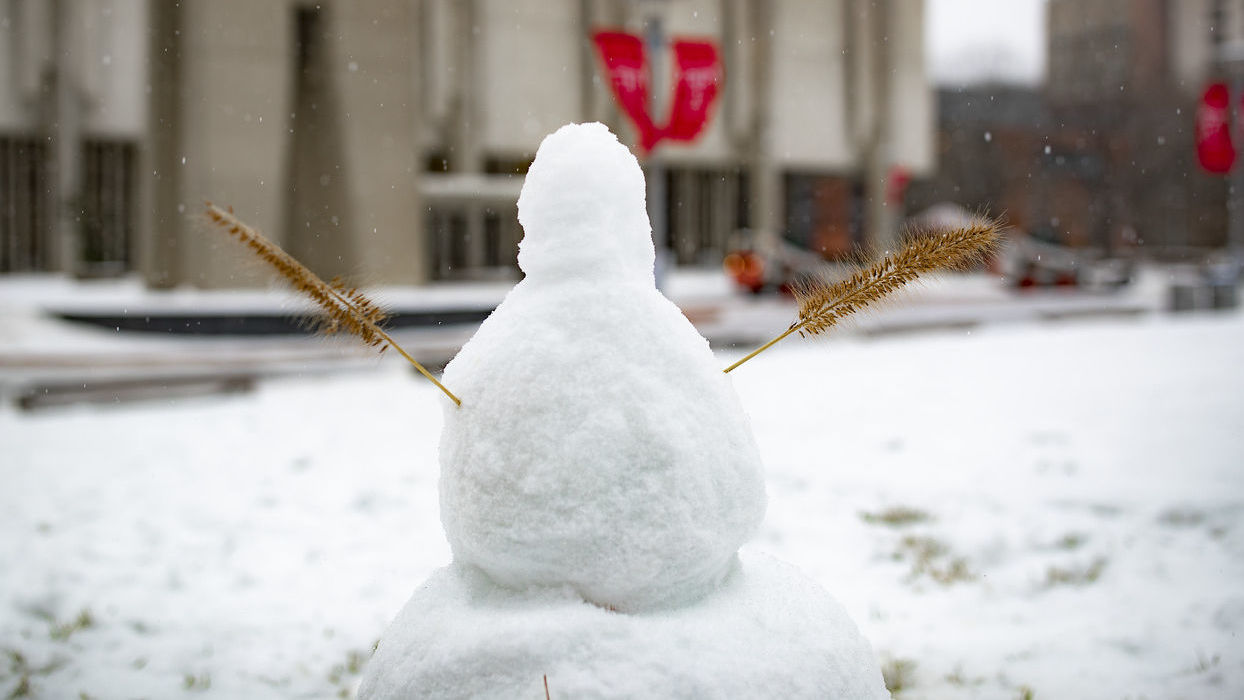 If it's winter in Philly, then we are bound to get at least some snow. While a snowfall doesn't necessarily mean classes will be canceled, we can always hope! And if they are (or even if they aren't), you'll be ready to make the most of a snow day with this list of fun winter activities, whether that be catching up with friends, work or relaxing with your favorite movie series.
Go sledding
The famous Rocky steps at the Philadelphia Museum of Art aren't just for history, they're for snow! When the weather outside is frightful, bring your friends down to the Art Museum for some thrilling sled rides. Watch out! It just might be packed. If so, try Lemon Hill park.
Create the ultimate playlist
Spend some quality time with your headphones and tune out to a few new genres and artists. Craft a themed playlist for you and your friends, or put your favorite lo-fi tracks together for the ultimate study playlist. For inspiration, be sure to check out and follow Temple University's playlists!
Get slick on the ice
Never forget the most anticipated wintertime destination of Philadelphia—Dilworth Park, which has opened up its skating rink for all! If you get too cold after your time on the ice, visit the surrounding food trucks for some of the best snacks and hot chocolate around.
Bake the day away
The holidays last forever in the spirit of cookies. If you've got leftover ingredients, this means you have a second chance at getting the frosting on that snowflake cookie just right. Don't be too diligent or you might not want to eat them!
Reading
One of the best ways to spend a snowy day is with a good book. Take a trip to the library and check out something to read for leisure, or explore some of the archives and special collections to satisfy your curiosity! 
Build a snow sculpture
From igloos to snowmen, sticking to the classics is always fun. If you're feeling creative, there's enough snow to make more. Show your spirit with a Temple T or get Hooter involved in the party!
Play games with friends
Grab those board games from the shelf and get rolling. Dominate on Catan, get rich in Monopoly or satisfy that sweet tooth with Candy Land. Up for a chance to test your knowledge instead? Explore the various themes in Kahoot and test your friends!
Hot cocoa and marshmallows
If you're missing science class, try experimenting with a mug and some cocoa powder. Grab your fuzzy socks and invite your friends, and don't forget to have one of them bring the marshmallows!
- Caleb Oney