All about "Cecil," campus' favorite skate spot
Take a deep dive and learn about why Cecil B. Moore is a great spot to skate and chill, as well as a bit of history behind Temple's famous plaza.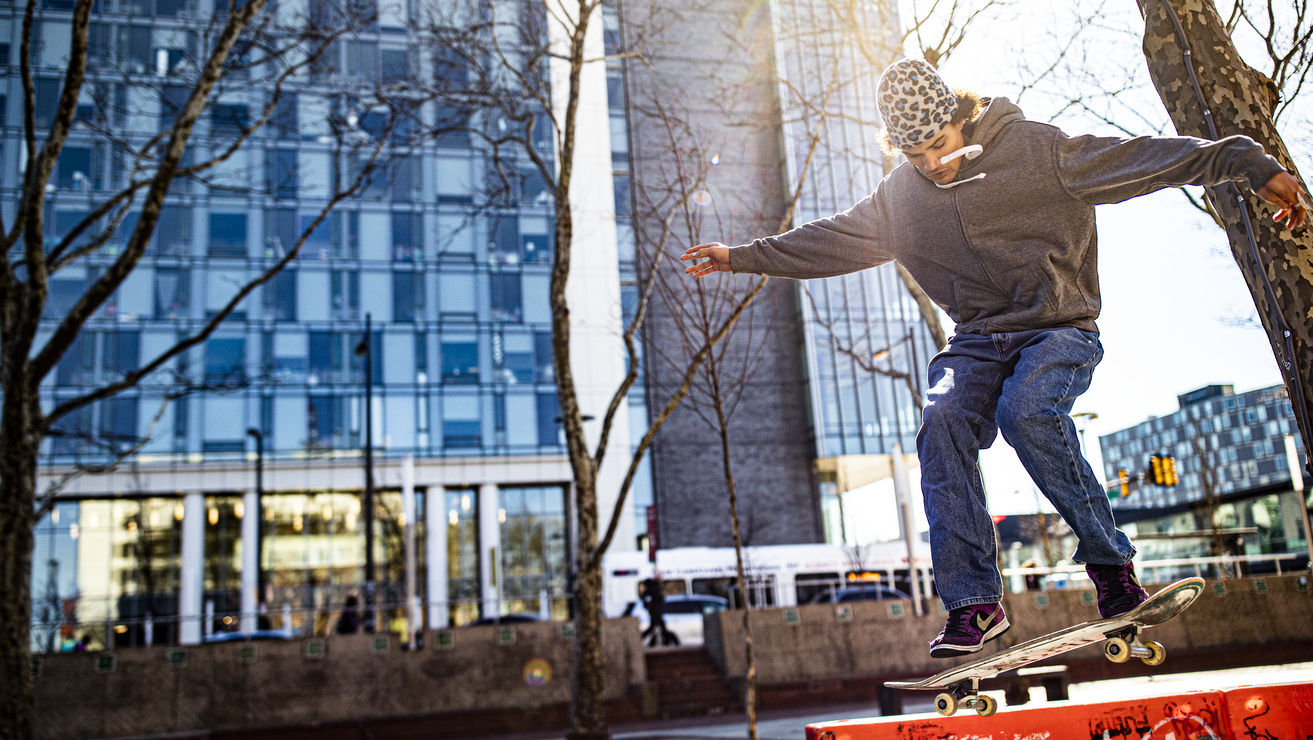 Cecil B. Moore Plaza, known as "Cecil B. Moore" or just "Cecil," is an integral part of Philadelphia's rich skateboarding culture. Located at the corner of Broad Street and Cecil B. Moore Avenue behind the Cecil B. Moore stop on the Broad Street Line, this spot has its own makeshift ramp, granite steps best for perfecting 50-50s, and a metal bench for more advanced tricks like a tail or nose grind. Cecil is as much a part of Temple as anything else, so here's a few things we like most about it.

What makes Cecil a good spot?

The granite structures on the elevated level of Cecil overlook Ritter Hall, where skaters ollie over the fountain, using the walkway's open space to gain speed. On the main level of the plaza, trees are planted in a grid that make "lanes" for various levels of skaters to use. The section nearest to the brick seating is typically for the beginner, or simply for warming up before the skate session. Just watch out: Although it's made of brick, the seating section is also used to practice grinding! Neighboring that lane, there's the "kicker," or the mini ramp held up by milk crates.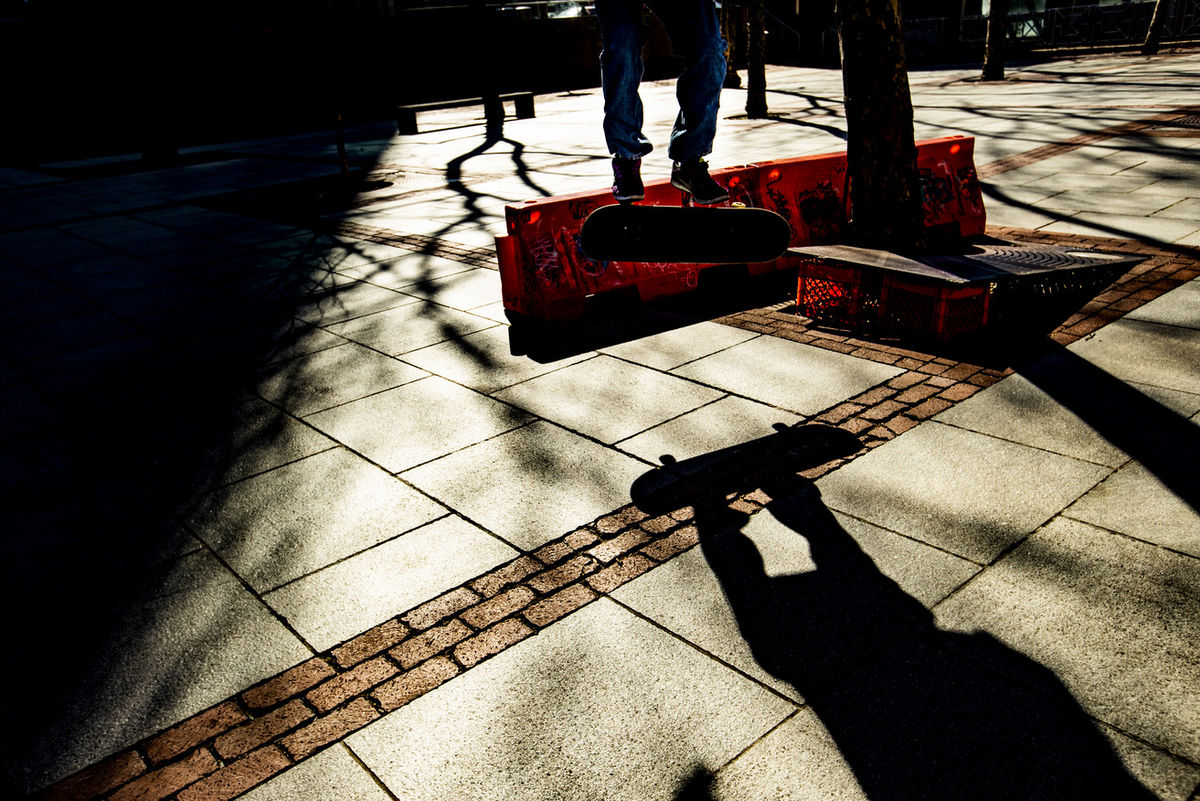 More than just a skate park

Did you know that the Cecil B. Moore subway stop, previously known as Columbia Avenue Station, was originally an interpretation of a Victorian train station designed to allow natural light in? Temple partnered with Philadelphia to construct Cecil B. Moore Plaza as a welcoming landmark for students who commute to campus. Construction was completed in 1983.

The Tompkins rivalry

Back in September of 2022, a group of skaters migrated a bench from Tompkins Square Park, New York City's prolific skate spot, to our very own Cecil. The "green bench," or "AVE bench," which is especially susceptible to theft due to its lack of bolts and security, has been taken back—or has it? Rumors of its latest whereabouts allege it found its way to Virginia. Where do you think it will end up next?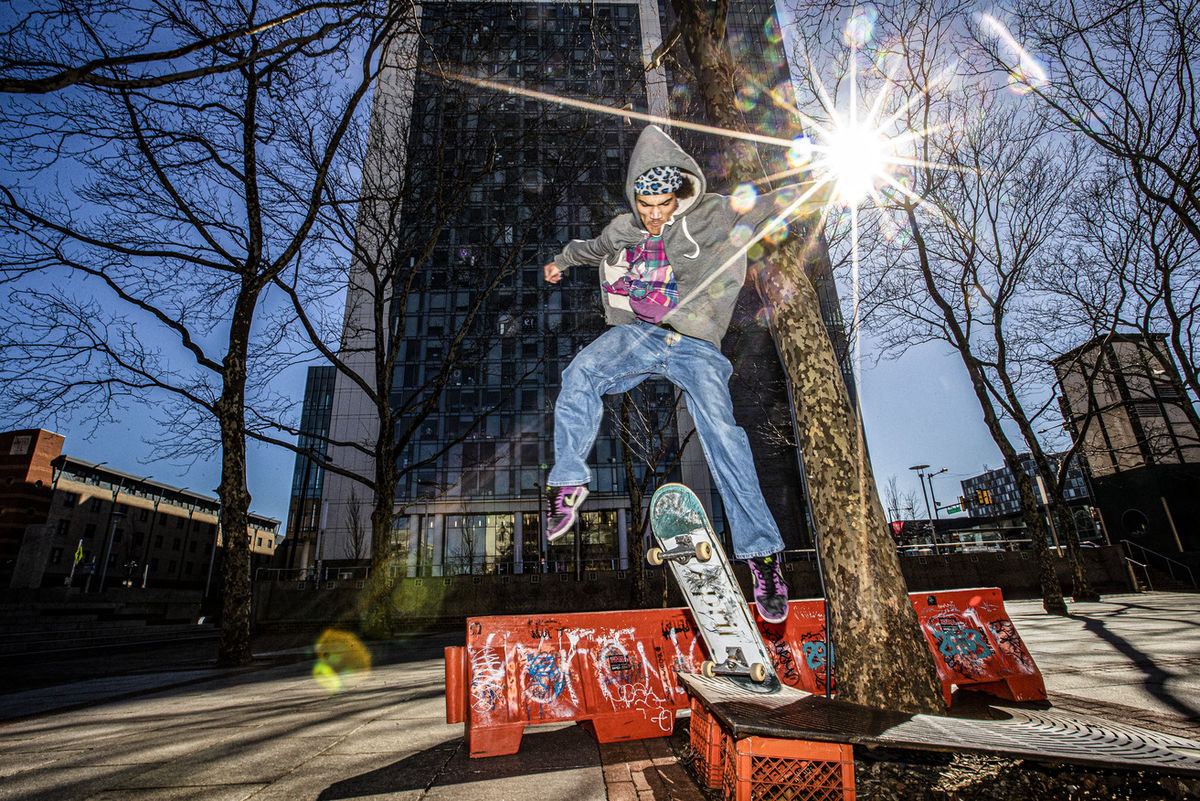 Alternative landmarks and skate parks

Cecil isn't the only spot around campus. If you're looking for another park to practice your ollies, FDR Skatepark is all the way down Broad Street, in FDR Park in South Philly. Paine's Park, another famous skate park, is located south of the Philadelphia Museum of Art's Rocky steps. Or you can always head to the Rizzo Rink on South Front Street, also known as Philadelphia's best kept secret!

- Caleb Oney