Your manual for Weeks of Welcome 2023
Make the most of your first weeks as an Owl!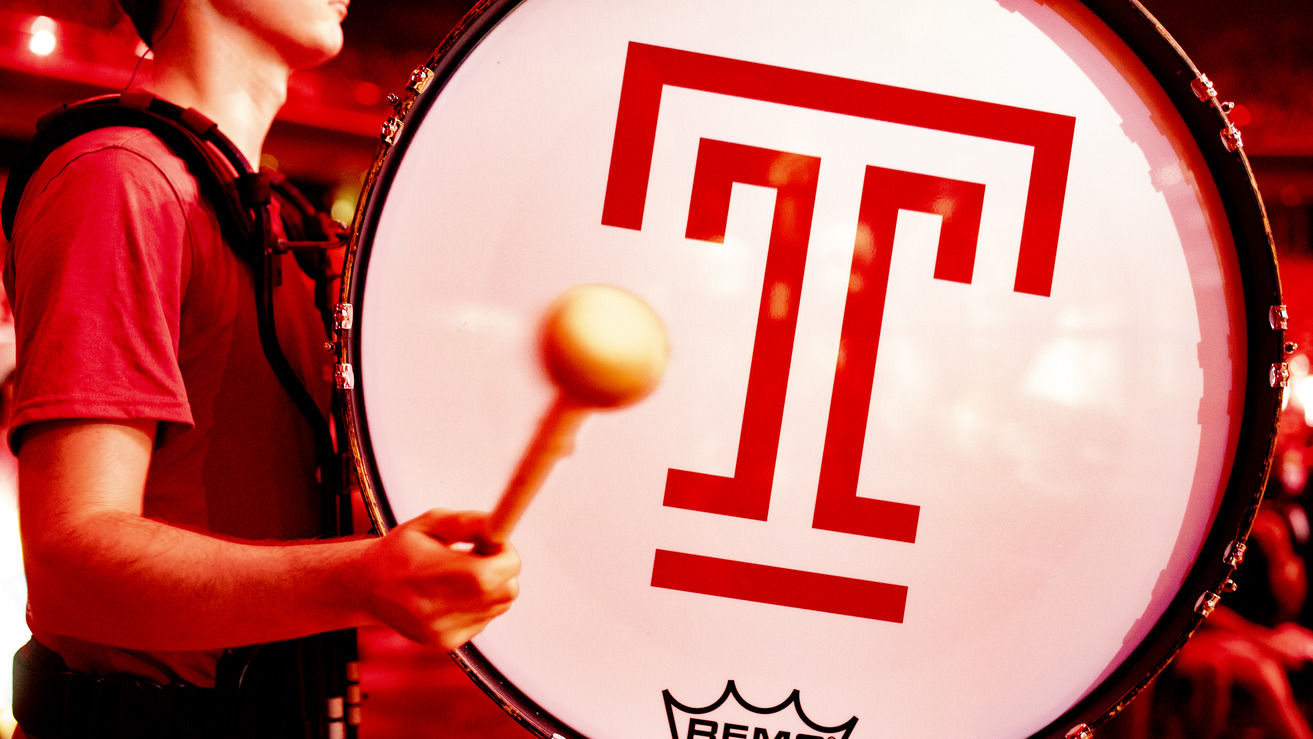 Attention Owls, the nest is calling! Now that you're all set to move in, decorate your new space and start the new semester, it's time to get ready for all the fun campus activities we have planned for you! 
The first few weeks on campus are called Weeks of Welcome. This lasts from Tuesday, Aug. 22, through Saturday, Sept. 2, and consists of a variety of activities from pep rallies to Target runs. These events are meant to help you and your new peers get acclimated to all that our campus has to offer. Here's a rundown of some of the coolest things you won't want to miss! 
Stock up! 
Whether you forgot some essentials or just want to load up on groceries for the semester ahead, you'll be able to tackle it all during this convenient trip to Target. The bus leaves from Student Center North at 6 p.m. 
Target Run | Tuesday, Aug. 22 | Student Center North 
 
Lights, camera, action! 
Settle in and get ready for some fun! Grab something to eat from the famous Temple food trucks around 8 p.m., then get ready for a movie (spoiler: it's The Super Mario Bros. Movie) under the stars at 8:30. Let's-a go! 
Movie Under the Stars | Tuesday, Aug. 22 | Bell Tower 
 
Owl pride, owl day long 
Calling all Owls! Join us for not one but two chances to head to the Bell Tower to unwind, grab some free food, play a few yard games, hear some music and have a good time. Join in, rain or shine! 
Bell Tower Takeover | Wednesday, Aug. 23 and Thursday, Aug. 24 
 
Introducing … Convocation! 
Weeks of Welcome reach their peak during Convocation, a ceremony celebrating YOU! It's the kickoff to your career as a Temple student, and it's also the ONLY time your entire cohort will be together until Commencement. It's a great way to meet your classmates, hear from Temple leadership and celebrate being an Owl! Plus, it ends with a pep rally-esque blowout celebration of everything cherry and white. Can't make it? Convocation will be livestreamed as well.
Also! Be sure to download the Suitable App on TUportal and get started with the "Be Your Best Owl Badge." The badge is a great way to get involved and get familiar with resources that will help you be successful at Temple—and win prizes! It's sort of like a series of challenges, and the more you complete the more you can win!  
Convocation| Thursday, Aug. 24 | Liacouras Center 
 
Meet your new crew 
Also taking place on the day of Convocation, each school and college will host meetings you won't want to miss! These brief little meetups are designed for you to get the lowdown on what the incoming semester will look like for you, as well as meet your new professors, advisors, future besties … all your allies in academia, if you will. See below to find your meeting. 
Boyer College of Music and Dance | 2:30 p.m. | Rock Hall 
College of Education and Human Development | 2:30 p.m. | Walk Auditorium, Ritter Hall 
College of Engineering | 3 p.m. | Howard Gittis Student Center 200 
College of Liberal Arts | 3 p.m. | Temple Performing Arts Center 
College of Public Health, School of Social Work | 2:30 p.m. | Aramark STAR Complex turf 
College of Science and Technology | 2:30 p.m. | McGonigle Hall Main Gym 
Fox School of Business | 3 p.m. | The Liacouras Center 
Klein College of Media and Communication | 2:30 p.m. | Mitten Hall Great Court 
School of Sport, Tourism and Hospitality Management | 2:45 p.m. | Speakman Hall, first floor 
School of Theater, Film and Media Arts | 2:30 p.m. | Tomlinson Theater, Annenberg Hall 
Tyler School of Art and Architecture | 3 p.m. | Tyler Building 
University College | 3 p.m. |SERC 108 A 
University Studies | 3 p.m. | SERC 116 
 
Welcome to the neighborhood! 
What do civil rights, jazz and murals all have in common? They're all part of the rich history of North Philadelphia. This immersive civil rights tour will show you historical marvels and hidden gems, all within your new neighborhood. Meet in the student center atrium at 10 a.m. to join the tour. This is a perfect way to learn more about the area you'll be living in for the next few years and will give you a great perspective on Philly's culture. 
Civil Rights Tour | Saturday, Aug. 26 | HGSC atrium 
 
Play, snack, chill 
It's not the only celebration for our new students, but it might be the biggest! Join your new peers for this legendary campus carnival, complete with games, prizes, snacks and lots of fun. 
TUpalooza | Saturday, Aug. 26 | Bell Tower 
 
Get involved!  
TempleFest is THE student organization fair on campus, with literally hundreds of clubs, societies, Greek life organizations and more showing up to recruit new members. Looking for your new besties? You might just find them here! Not sure where you want to begin? Start collecting flyers, and you'll find your new niche in no time! 
TempleFest | Thursday, Aug. 31 | Center of campus 
 
Fight, fight, fight for the cherry and the white 
Get your Temple gear on and come out to the Bell Tower at noon for the first *official* pep rally of the year, featuring free cherry water ice for students showing off their Temple pride! 
Cherry ON | Friday, Sept. 1 | Bell Tower 
 
Let's GOOOOOO Owls! 
Y'all, it's finally here. Grab your free student ticket and board one of the free student shuttles to the Linc for the first football home game of the year!!! There is truly no better bonding experience, or a better way to get hyped to be an Owl. 
First home game | Saturday, Sept. 2 | Lincoln Financial Field 
Learn more about Weeks of Welcome.