Match Day delivers excitement
Congratulations to the Lewis Katz School of Medicine Class of 2021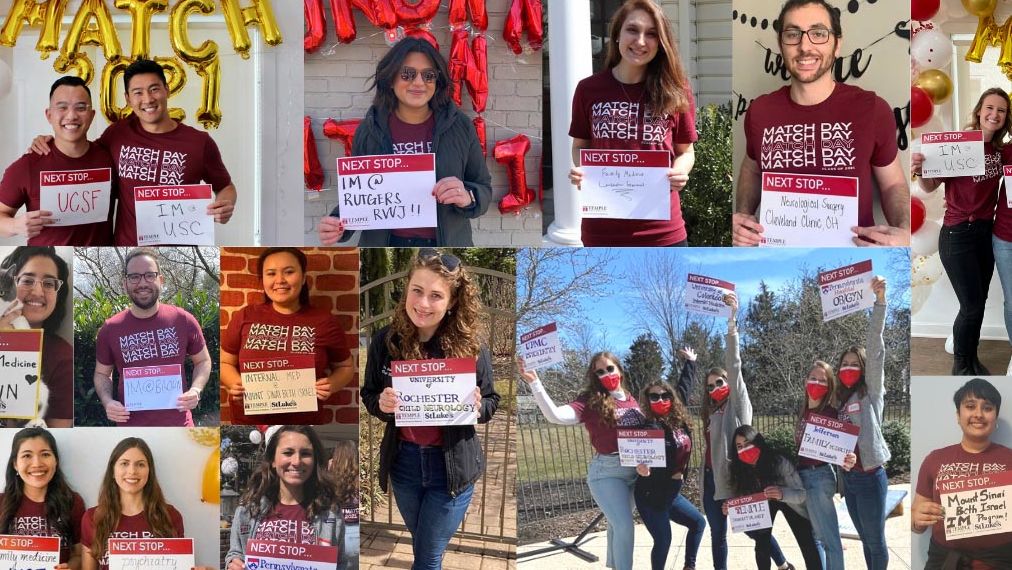 On Friday, March 19, fourth-year medical students across the country and around the world found out where they will be going for their residencies. It's called Match Day and the annual event brings heightened anticipation. For students at the Lewis Katz School of Medicine, Match Day 2021 was no exception.
Rebecca Loechli and John Pisan found the hours leading up to the noon reveal especially exciting. That's because the pair, who met in anatomy lab early in their first year, are getting married in June.
Jennifer Lee, who matched with Kaiser Permanente Los Angeles, a six-year residency for which just two applicants are selected each year, will be the first female School of Medicine graduate to pursue a urology residency in recent memory.
The 2021 Main Residency Match was the largest in the National Resident Matching Program's history. A record-high 48,700 applicants—an increase of 8.3% over 2020, and the largest single-year increase to date—submitted program choices for 38,106 positions, the most ever offered in the match. The number of available first-year positions rose to 35,194, an increase of 928 over 2020.