Shifting service: Temple Engineers Without Borders connected to a local project during COVID-19
Working with the Philadelphia chapter, the Temple Engineering students partnered with VietLead and Horace Furness High School to renovate a community garden in South Philadelphia.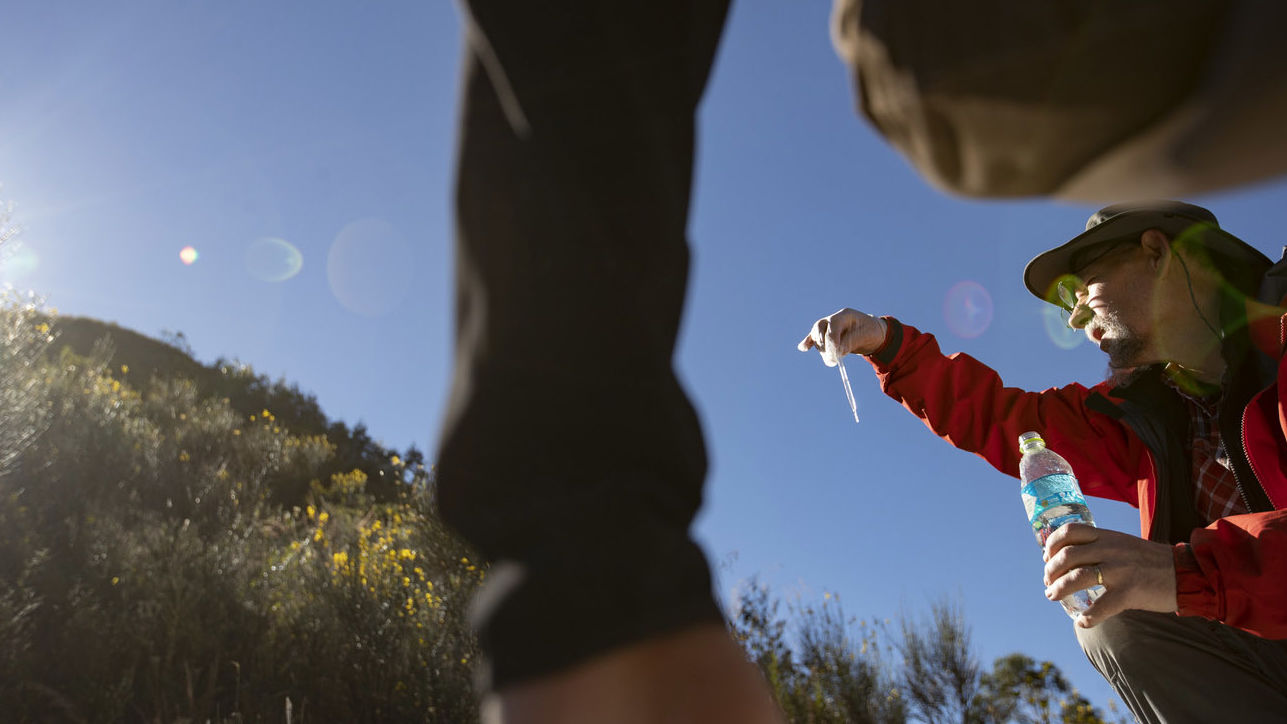 In a year where travel opportunities have largely been diminished by the pandemic, Temple's Engineers Without Borders shifted its focus to make an impact closer to home. 
In fall of 2020, the group finalized documentation of its most recent international trip, 3,200 or so miles away in Saccha, Peru, after completing a multi-year project to bring clean water to the village. Their next partnership brings them about just five miles from Main Campus, to South Philadelphia.
Philadelphia Engineers Without Borders worked with the Temple student chapter and VietLead, a South Philadelphia community group, to renovate an existing community garden at Horace Furness High School. The project consists of three main components: a greenhouse (led by the Temple students) along with compost bins and an irrigation system. 
"Early in the year we reached out to Torin Johnson, ENG '16, '21, a former Temple Engineers Without Borders president and the current president of the Philadelphia Engineers Without Borders chapter, to scout a local project to replace our typical international work. He has always been invested in our club and its members," said Carly Smith, mechanical engineering graduate student and current Temple Engineers Without Borders president. "The scope of this project and timing created a perfect opportunity for our club to get involved."
According to Smith, every one of the 15 Temple members is involved in the project, as is Chris Menna, ENG '94, who is advising the Temple group. "In a year where everyone has been so isolated, Engineers Without Borders has provided a place for students to find community and serve," Smith said. "Now, more than ever, we need to be joining clubs, giving back and focusing on others." 
The proposed greenhouse is aimed to optimize gardening capabilities and open the door to earlier garden schedules, with more crops being planted and produced. The greenhouse will also serve as a location for community workshops and engagement on nutrition and organic gardening. 
"Engineers Without Borders Philly is happy to provide mentorship to the Temple chapter," Johnson added. "They're a great team and have contributed a lot of work toward surveying and drafting. We're providing insight and experience for them to refine their CAD (computer-aided design)] work and to produce plans that will elevate our design work. This partnership between our chapters exemplifies what Engineers Without Borders teamwork and professionalism are all about."
 
Should restrictions on international travel relax—an assumption tied to the hopeful abatement of the pandemic—Temple Engineers Without Borders will re-examine a possible international project again this fall, something Smith hopes will help to drive interest in joining the group. The group has already begun sourcing its next location, potentially in Kenya, with an eye on making a selection by the end of the summer. 
"International projects typically take a couple years to complete. However, it's been refreshing to focus our efforts close to home. The local project has also allowed every member of the club to participate," Smith said. 
To learn more about Temple Engineers Without Borders, visit engineering.temple.edu. 
—Eric Horvath