Portion of Polett Walk to temporarily close due to landscape upgrades
Plan to use alternate routes through Main Campus during an approximate two week construction period.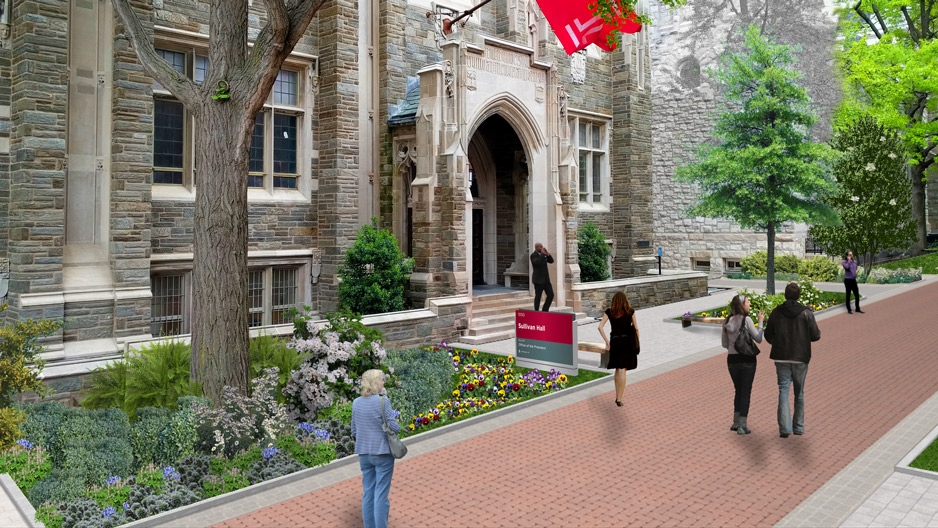 Due to construction activity related to the Verdant Temple landscape plan, Polett Walk will be closed from 13th Street to Broad Street effective Friday, July 22, for approximately two weeks.

The following streets and walkways will not have access to Polett Walk during that time:
Broad Street
Beasley Walk
Liacouras Walk
13th Street
Plan to use Broad and 13th streets for north-south travel and Norris Street and Montgomery Avenue for east-west travel.

The Polett Walk entrance to Sullivan Hall will be closed. Entry will be available from the side entrance on Beasley Walk from the south. The entrance ramp to Mitten Hall via Polett Walk will also be closed. A temporary ramp will be constructed at the Broad Street entrance to Mitten Hall.

Access through the Barrack and Wachman halls alleyway and Founder's Garden will remain open. The Department of Campus Safety Services station on Polett Walk will also remain open.

Upgrades in the area include permeable pavement to soak up rainfall and lessen the impact of stormwater on the city's drainage systems, more social spaces with new seating, new planters, LED lighting and a widening of the walkway.

The project is expected to be completed by the fall semester.
-Ben Palestino