Seeking refuge, Syria to Temple
Maryam Hallaj, Class of 2017, wins GSK Opportunity Scholarship for overcoming adversity.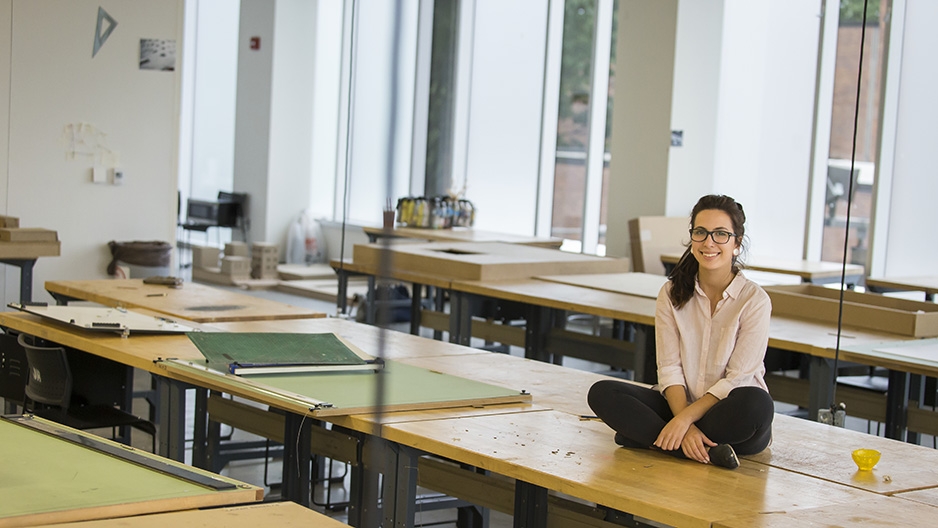 Seeing pictures of Syria sparks nostalgic excitement in Maryam Hallaj, Class of 2017. She knows the people, the smell, the feeling of the sun.

She tries not to think about how the places she used to go everyday don't exist anymore.

If you ask Hallaj, she will tell you that her family moved from the U.S. to Syria in 2005 only to flee in 2011 as civil unrest swept the country. That she lived in a basement, a car and a garage while her family worked to secure a house when they returned to the U.S. That she didn't know how much her heritage and culture meant to her until she was back on American soil.

What she won't tell you is she's had a difficult life, because she doesn't believe that's true. That's why being one of five Philadelphians to receive a GSK Opportunity Scholarship came as a surprise. The annual scholarship awards individuals who have pursued an education despite overcoming serious adversity.

"While I struggled, it was nothing like the struggle of refugees now, and I admire that struggle," said Hallaj. "Temple has given me opportunities to become someone I'm comfortable being, someone that I wouldn't be if I had gone [to college] overseas or somewhere else."

In Syria, Hallaj didn't think she would ever go to college. Homeschooled in the U.S. until sixth grade, she entered her first classroom in a country where the culture and the language were foreign.

"I really struggled with school there for a number of reasons, mostly language barrier and lack of motivation," said Hallaj. "I didn't think I would go to college or get into college."

With the abrupt move back to the U.S., Hallaj said that she grew up a little.

"I tried hard in school because I could do the work. I understood what was going on," said Hallaj. "Why not try really hard?"

It wasn't only the comfort of learning in your native language, it was finding teachers that cared about her education. Her persistence continued to impress those around her.

"Coming back here and working hard, I saw it pay off. Not just with grades but people's response to it," said Hallaj. "I had opportunities that I should take advantage of." 

Studying architecture at Temple is one of those opportunities that she never imagined in Syria.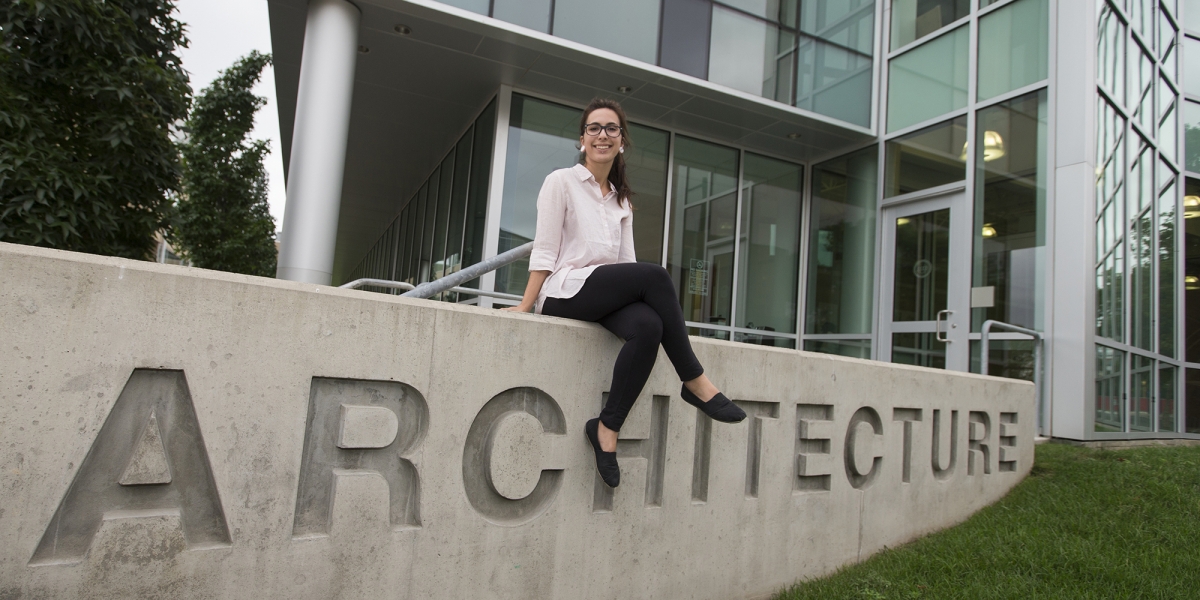 Photography by: Betsy Manning 

From Syria to Temple, Hallaj has always had an architectural view of the world. She thinks in terms of space and relation and is particularly inspired by temporary spaces. With an influx of pop-up beer gardens and empty lot projects in Philadelphia, Hallaj is interested in how to take those spaces further.

"It got me thinking—why not apply the idea of temporary structures on a more humanitarian level?"

No part of the world is left unaffected by the refugee crisis and Hallaj thinks architects have a responsibility: design and create spaces that can benefit and support people on a large scale. 

Hallaj's ideas, interests and future will shift and unfold during her last year at Temple, but her drive will remain unparalleled and her perspective will be constant: architecture for a greater good. 

"I think it's really important because I have all of this information that other people don't have—as far as training to be an architect as well as life experiences," said Hallaj. "It's important that I mesh those and bring my full self to the table."