Join the 21st century, Philly journalists
David Boardman, dean of the School of Media and Communication, encourages Philadelphia journalists to report what they learn at the Pen and Pencil press club.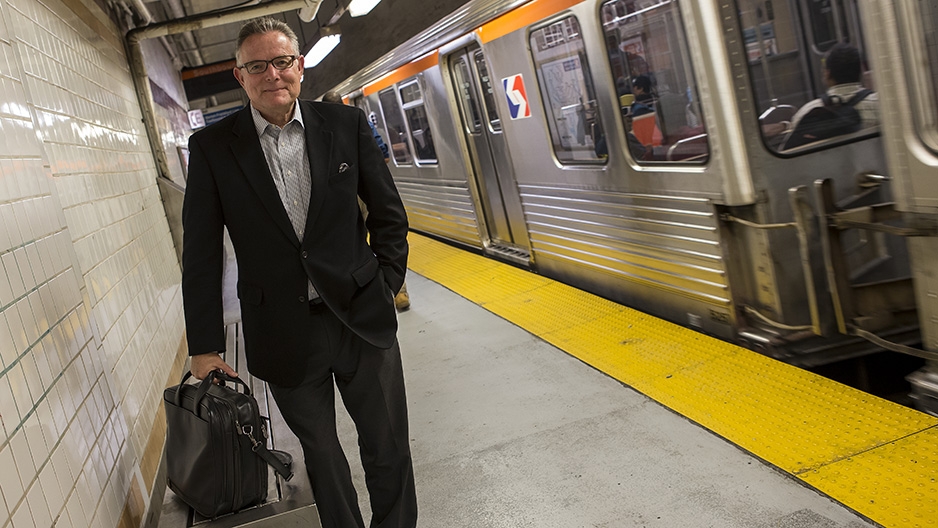 Most journalists have a notepad in their back pocket and a pen in hand at all times—especially when public figures speak at their local press club.

What a politician says during an appearance at a local press club is usually fair game for journalists. It's common to see newsworthy quotes on a journalist's Twitter feed for public consumption, especially as election day draws near.

But, in Philly, that's not the case, as David Boardman, dean of the School of Media and Communication, said in an op-ed for The Philadelphia Inquirer.

Philadelphia's infamous press club, The Pen and Pencil, routinely hosts—and encourages—off-the-record conversations between reporters and politicians. Since Boardman relocated to Philadelphia from Seattle, he has questioned this practice and is pushing for other journalists to do the same.

"The P&P's policy strikes me as a vestige from another era, where reporters and politicians routinely kept each other's secrets," Boardman wrote. "Philly journalists, it's time to enter the 21st century. Next time a politician speaks at your club, take out those pens and pencils and smartphones proudly and let the rest of us in on the conversation."

Read the full story.