Kevin Negandhi talks Temple and ESPN
With a freshly signed contract extension at ESPN, the former Owl reflects on how the opportunities he had at Temple propelled him into the big leagues.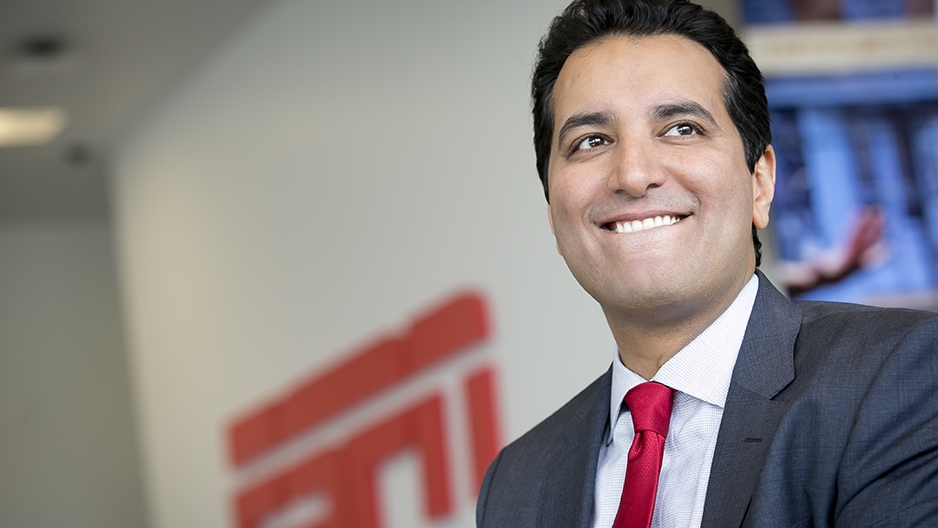 Kevin Negandhi, SMC '98, HON '15, one of Temple University's most recognizable alumni, recently signed a multi-year contract extension with sports network ESPN. He talked with Philly.com last month about his new deal and how Temple University prepared him for the role he's in today.

Negandhi is celebrating his tenth year at ESPN, where he anchors the 7 a.m. weekday edition of SportsCenter, the network's flagship program. For him, working at ESPN is similar to the journeys of the professional athletes he covers each day..

"When I first got here, for me it was a dream come true. But you get to a point where once you reach that dream, it's like, 'Okay, how do I stay here?'" he said. "I can only compare it to somebody trying to make it professionally in the NFL or the NBA, where the numbers shrink drastically on every level. And once you're there, you can have an average of a three-year shelf life, and then you're gone. So you had better figure it out."

While he never hesitates to mention Temple football during his broadcasts, many people don't know that he originally attended Syracuse University before transferring to Temple.

"I've said this before: the best decision I've ever made in my career was transferring to Temple, because it gave me opportunity. I've told this many times to kids when I've been down there. Temple will give you opportunity. It's up to you to take advantage of it. I'm the perfect example of taking advantage of that opportunity."

Read the full story.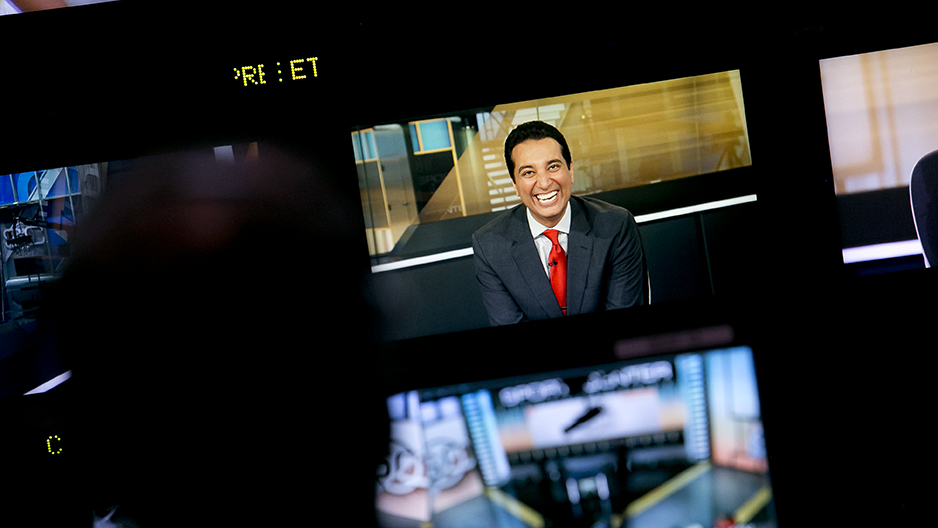 Photography by: Ryan Brandenberg