How undergrads get their research starts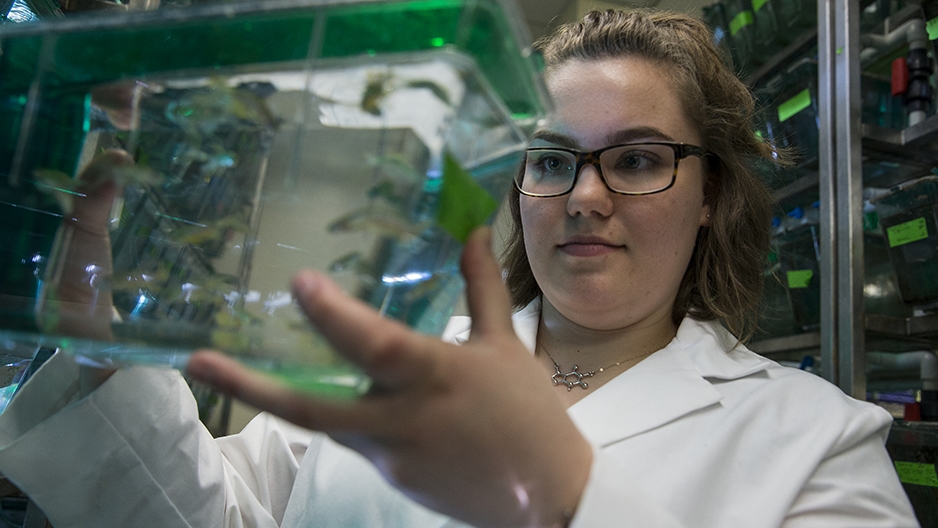 It's one thing to read about a new species of coral in a book; it's entirely different when you discover that new species yourself. This is the kind of real science students get to experience through the College of Science and Technology's Undergraduate Research Program.

Through URP, sophomores, juniors and seniors work as scientists in research labs alongside renowned Temple faculty. During the summer, students get paid, and during the fall and spring semesters, they earn credit.

More than 1,000 students have participated since the program started in 2009. As members of the research team, they plan their research projects, report on results and collaborate with graduate students and scientists. In the process, they learn how labs work.

Employers want "lab-hands," said Rose McGinnis, CST's career center director. They want Temple graduates who know how to navigate a lab, handle equipment properly and use the right tool for the right task.

For Lyanna Kessler and Rachel Paul, the URP awakened a love of science that led to stints in several labs during their time at Temple. We asked them what they're studying; what it's really like to work in a research lab; and what their plans are for the future.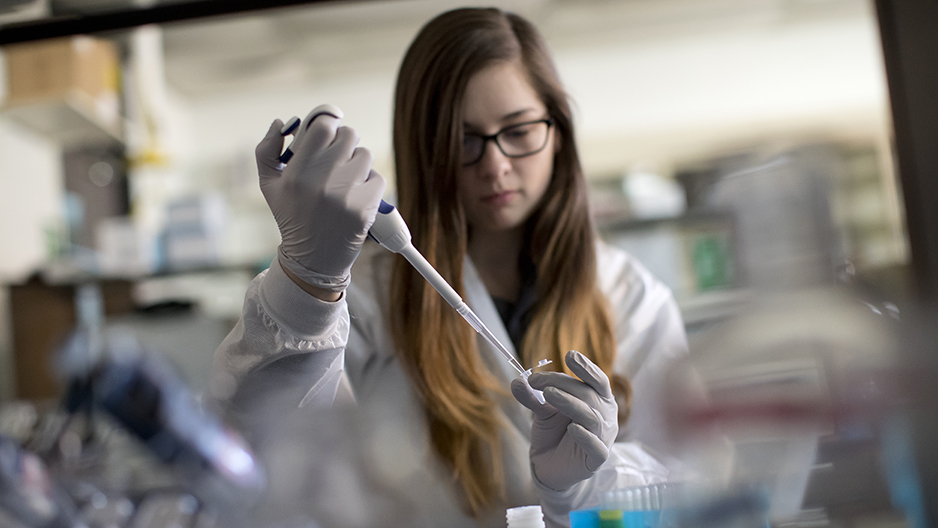 Photography by: Ryan Brandenberg
Lyanna Kessler is part of team examining the health of the seafloor.

Lyanna Kessler, Cellular and Molecular Neuroscience, Class of 2017
Hometown: Ringwood, New Jersey
Research projects: The molecular response of deep-sea corals to anthropogenic stressors and the control of neurons through light activated-channels.

Say what?  In Dr. Erik Cordes' lab we're studying unidentified species of coral to classify new species and understand the diversity of habitats on the seafloor.

In Dr. Andrew Spence's lab, we're using light to activate neurons and measure the effect on gait and behavior in flies.

End goal: The coral research is telling us about human impact on the ocean. We're looking at the effects of oil spills, global warming and ocean acidification on deep-sea communities. We also hope to characterize new species of corals. 

Optogenetics research (in Spence's lab) could someday be used to see how the central nervous system corrects itself when it's damaged or disrupted. It could be used therapeutically to restore function of lost neurons with light-mediated control.

The real deal: I came to Temple as a pre-med student thinking scientific research was very difficult, requiring years of experience to be a real scientist.

I came to learn that research is for me by using the URP program to start working in Dr. Rob Kulathinal's lab doing research in evolutionary genetics. I appreciated the independent nature of the work and seeing a project completed start to finish. I love explaining new discoveries at conferences through posters and presentations. It's important to me to communicate science in simple language.

Best part: You get to discover something new. It's pure scientific fun.

What's next? I'll be taking a year to work more thoroughly in neuroscience research and prepare my applications. I plan on going to graduate school to get my PhD, possibly doing a dual degree and getting a PhD-VMD. I hope to be a researcher with clinical skills to take care of animals.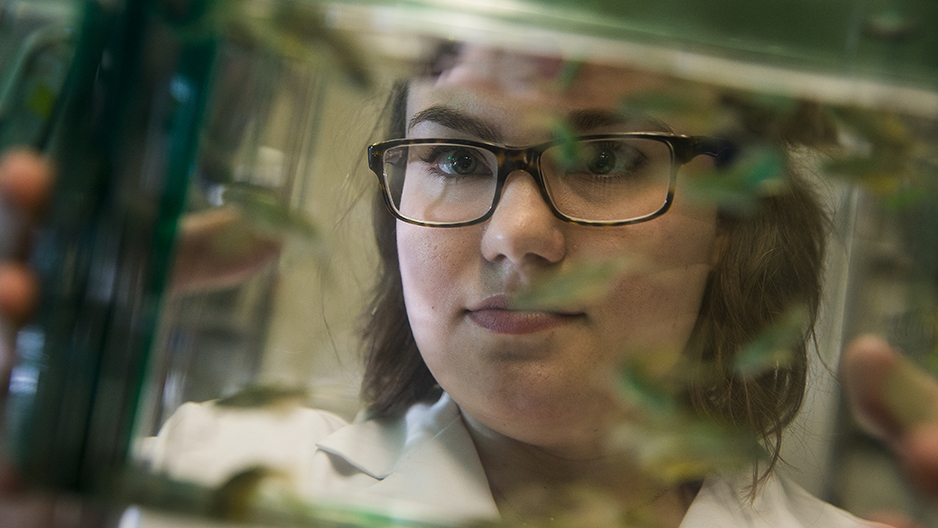 Photography by: Joseph V. Labolito
Rachel Paul studies the regenerative powers of zebrafish in hopes of one day helping people with heart disease.

Rachel Paul, Biology, Class of 2017
Hometown: Bayville, New Jersey
Research project: Redundant roles of Fli transcription factors in Zebrafish vascular regeneration

Say what? I'm working in Dr. Darius Balciunas' lab on the study of heart and blood vessel regeneration in Zebrafish to help determine which genes are involved.

End goal: Once we know which genes are involved in heart regeneration, we can see which proteins are involved and how they're working together. Someday, this might help humans with heart damage.

The real deal: I went to a high school where we did a lot of marine and environmental science fieldwork as a class, but I found at Temple that when you work in a lab, it's your project and it's a lot more independent. That was the most surprising thing. I plan what I'm going to do and have to organize all the details and understand the big picture. I meet weekly with my professor and the group as a whole and we take turns presenting our findings.

Best part: Presenting the research!

What's next? I'll be taking a gap year to gain work and counseling experience as I prepare for graduate school applications in the field of Genetic Counseling, so I'm always looking for chances to practice translating science into non-science language.