$1.5M grant to expand training in pediatric dental care
The five-year grant awarded to Temple's Maurice H. Kornberg School of Dentistry by the Health Resources and Services Administration will create new and enhanced pediatric and dental public health curricula and in-school and community-based clinical rotations.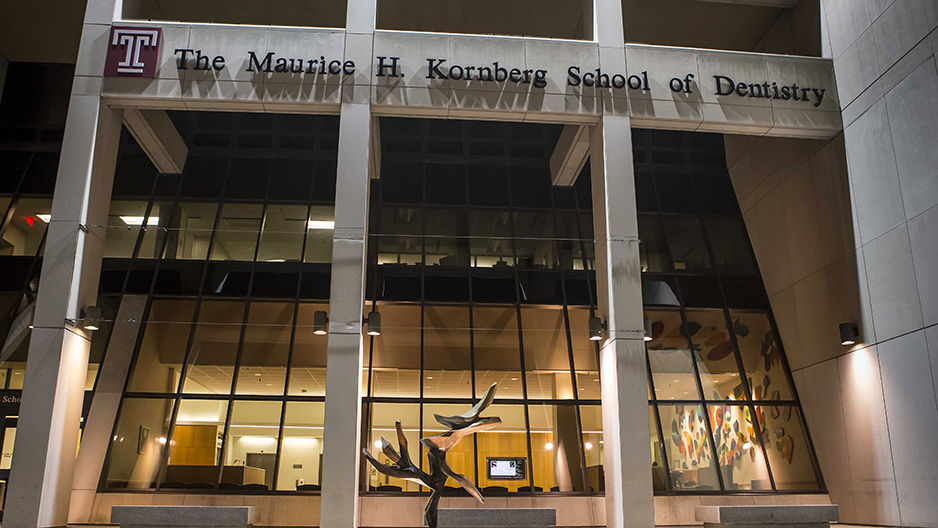 A $1.5 million, five-year grant recently awarded to Temple's Maurice H. Kornberg School of Dentistry will support training of students in pediatric dental care and expand access to care for children in need.
Through the Pediatric Patient Care, Population Health and Community Based Training (PPCT) Project for Dental Students, Kornberg will receive roughly $300,000 per year to use for development and implementation of new and enhanced curricula, new community-based clinical rotations for dental students, and other activities to improve proficiency in providing dental services to children younger than 5 and their families, and in advocating for improved oral health. The grant aims to equip students with an understanding of social determinants of health and teach them to apply population health principles while providing care to underserved children.
"When a child is aged from 0 to 5, it is a very crucial time in their growth to receive dental care," said Assistant Professor Vinodh Bhoopathi, who specializes in public health dentistry and will lead the grant. "If they don't get access to care or treatment services at this early age, their quality of life could be affected, and it may have long-term negative health consequences. With this grant, we estimate around 1,000 more children per year will have access to improved oral health care."
The grant will also enhance collaboration between Temple's Pediatric Dental Clinic and various community partners—including Greater Philadelphia Health Action, Doc Bresler's Cavity Busters, Brightside Academy Pre-K/Head Start programs and the Norris Square Community Alliance Early Head Start/Head Start programs—to develop new clinical rotations in which dental students will have ample opportunity to treat children. Dental students will also rotate with medical students in primary care training at the Philadelphia College of Osteopathic Medicine.
The award will also provide five dental students with scholarships for the Advanced Public Health Certificate Training offered by Temple's College of Public Health. One minority student with financial need will also benefit from a dental school tuition scholarship.
"There is a shortage of pediatric dentists in Pennsylvania," Bhoopathi explained, adding that the project will equip general dentists graduating from Kornberg to treat young children, helping to alleviate that shortage. "This grant has immediate and long-term local and statewide impact in improving access to care for underserved and vulnerable children."