The latest developments on campus development
With many construction projects coming or going, here's what's happening—and how to get around.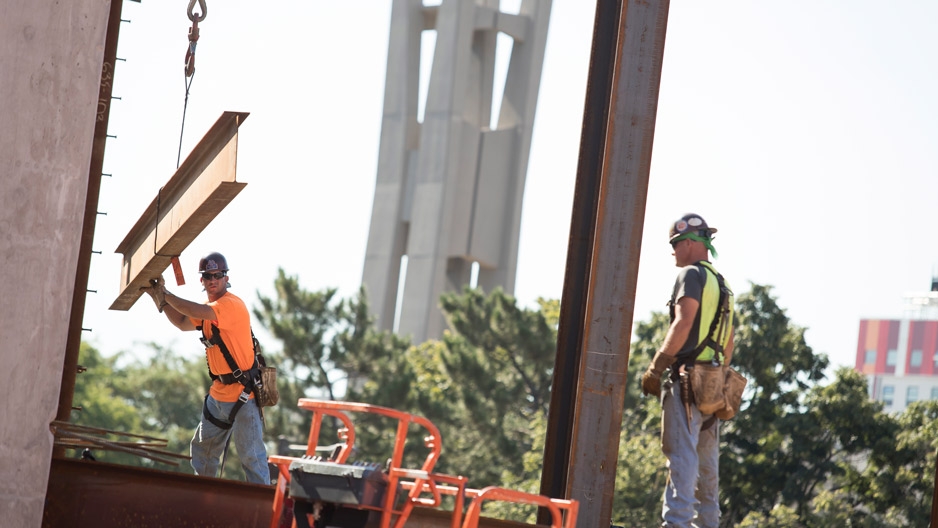 What a difference a summer makes.
Shortly after Temple graduates turned their tassels in May, construction crews got to work on a variety of projects during the summer sweet spot for campus improvements. Now that the academic calendar is turning to fall, many projects have finished or are nearing completion. Others will remain active for the next weeks or months.
Here are the latest developments on all the Main Campus development, as well as an interactive map to help students, faculty, staff and visitors navigate the construction.
Where you'll see hardhats
The biggest ongoing construction areas are along Polett and Liacouras walks, where Temple's new library is rising. This project will remain under construction beyond the 2017-18 academic year.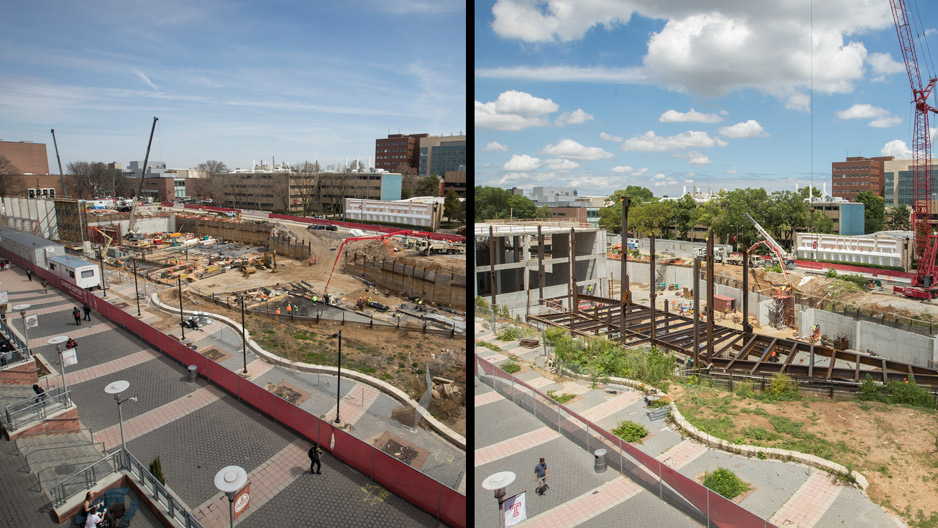 Left:
The library construction site on April 3, 2017; Right: The library construction site on July 26, 2017
The portion of Polett Walk between the new library and Founder's Garden had been closed for the summer as landscaping improvements were installed. Although Polett Walk is expected to reopen to pedestrians by the start of fall classes (Monday, Aug. 28), some finishing touches at Founder's Garden will continue into September.
The paved walkway between 1810 Liacouras Walk and the adjacent Shusterman Hall will be enclosed as part of the 1810 construction site effective Aug. 14. Access from Liacouras to Beasley walks (to enter Wachman and Barrack halls) will be maintained via a wooden walkway near Shusterman. This path will be in place for approximately a year. Wachman and Barrack halls can also be accessed via Broad Street.
Effective Aug. 21,
Tuttleman Counseling Services
will move from 1810 Liacouras to 1700 N. Broad St. Student Health Services will remain open and accessible in 1810 Liacouras until it also moves to 1700 North Broad in January.
Read more about important student service relocations.
The area around Temple's
Bell Tower, which is being refurbished
, will remain partially closed to foot traffic until October. The south side of the Bell Tower area is expected to open to pedestrians by the start of fall classes, but the north side (by
Beury Hall
) will remain closed until the project is finished. Primary access to Beury is on 13th Street.
What's finishing up
The new Student Training and Recreation (STAR) Complex will be substantially completed and open by the start of the fall semester. This academic, athletics and recreation space at 15th Street and Montgomery Avenue serves the College of Public Health, as well as intercollegiate, club and intramural sports. Also check out the weight-training area, an indoor climbing wall, a Jamba Juice bar and a public outdoor track.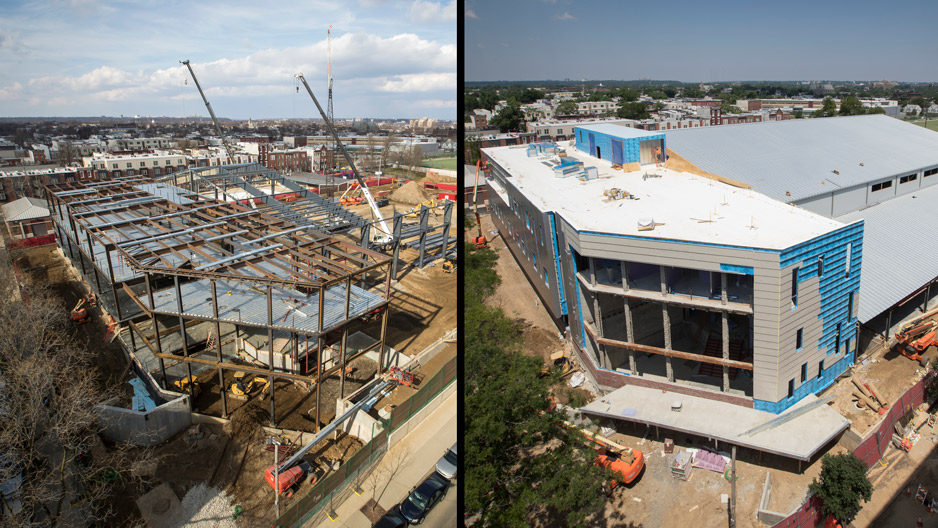 Left: The STAR Complex site on Feb. 2, 2017; Right: The STAR Complex on June 12, 2017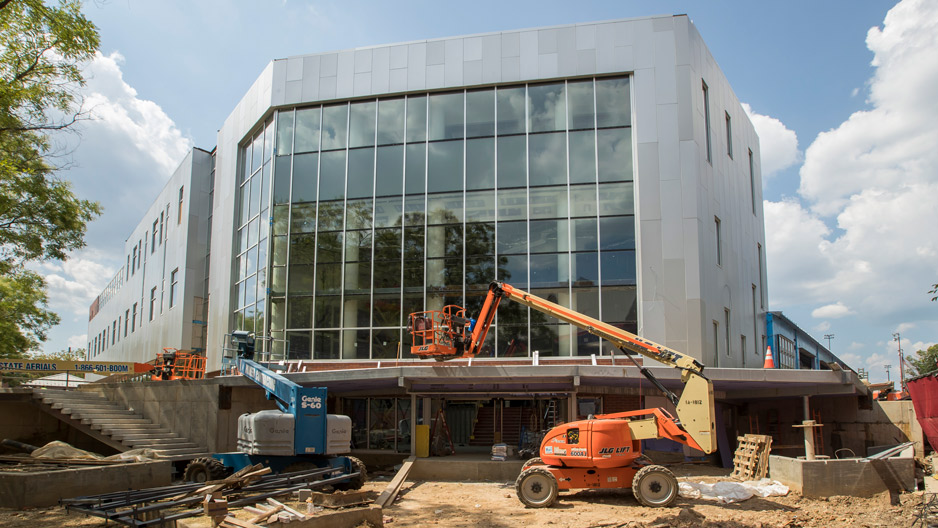 The STAR Complex nearing completion Aug. 1, 2017 as the fall semester, when classes will begin being held there, approaches.
Interior and exterior renovations to Johnson and Hardwick residence halls are to be finished by mid-August. The same goes for a utility project and site improvements at Temple Towers, Weiss Hall's plaza renovation and a window-replacement project at Conwell Hall.
A utility line project that temporarily rerouted pedestrian traffic near the Biology-Life Sciences Building on 12th Street has reopened, although the next stage of the project involves the temporary closure of the walkway between the TECH Center and Anderson Hall.