Temple generates $7.5 billion in economic impact throughout Pennsylvania
Temple is a significant economic engine for both Philadelphia and Pennsylvania.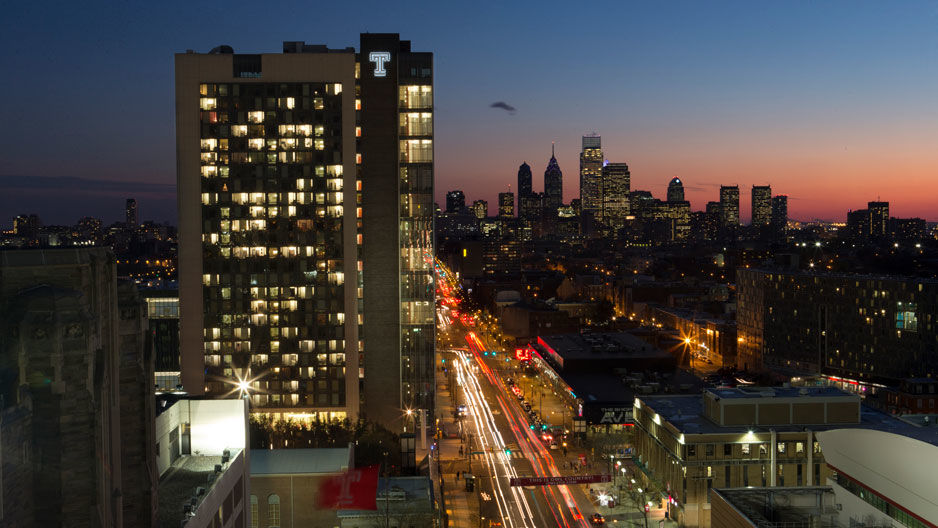 Temple is a significant economic engine for both the City of Philadelphia and the Commonwealth of Pennsylvania. Combined, Temple and Temple University Health System's impact on the state's economy exceeded $7.5 billion in 2017, supporting more than 43,000 jobs statewide and generating $205 million in tax revenue for the state, according to an economic impact study the university recently commissioned.
Combined, Temple University and Temple Health generate more than $4.7 billion in operations revenue throughout Pennsylvania, with $4 billion specifically in the Philadelphia region. Wage premium, which estimates the impact from additional household income and spending in the economy, totals $2.1 billion in Pennsylvania, of which $419 million is in Philadelphia. Ancillary spending equates to $443 million in Pennsylvania and $359 million in Philadelphia, and capital spending equals $175 million in Pennsylvania and $153 million in Philadelphia. 
"We are certainly proud of the economic impact Temple has on our city and state, but the true value of our university is in the nearly 28,000 students we educate who are Pennsylvania residents and the 175,000 alumni who live and work in the state," President Richard M. Englert said. "Add to that our transformative research, health care and community engagement initiatives, and it's evident how much Temple contributes to our region and beyond."
Offering more than 400 degree programs, Temple is a vital institution in Philadelphia and throughout the region. The university sets the standard for urban research universities in accessibility, affordability, diversity, engagement and excellence. Beyond its academic and research offerings, Temple makes a significant impact fiscally by generating substantial revenue that has a spillover impact on the city, region and state in the form of employment, expenditures and taxes. 
Temple's impact is not just economic. The university also provides significant social benefits to the surrounding community, making it an important asset in North Philadelphia and throughout the city. In 2015, students completed more than 178,000 hours of volunteer service, providing more than $4 million in value to the community. 
Beyond service, the university creates job opportunities, employing nearly 4,000 local residents on its Main and Health Sciences campuses in North Philadelphia, and providing job training and educational opportunities through more than two dozen workforce development programs, including the recently opened
Workforce Connections Hub
. In addition, Temple University Hospital last year provided about $68 million in charity and under-reimbursed care to the patients it serves. Temple University Health System's hospitals together provided about $82 million.
"Temple is Philadelphia's public university, and we take great pride in having a substantial educational, social and economic impact that cares for our communities and helps drive our city and state forward," Englert said.