Temple to host fruit tree adoption for North Philadelphia neighbors
Neighbors, community organizations, local businesses and schools can adopt fruit trees during the event April 13.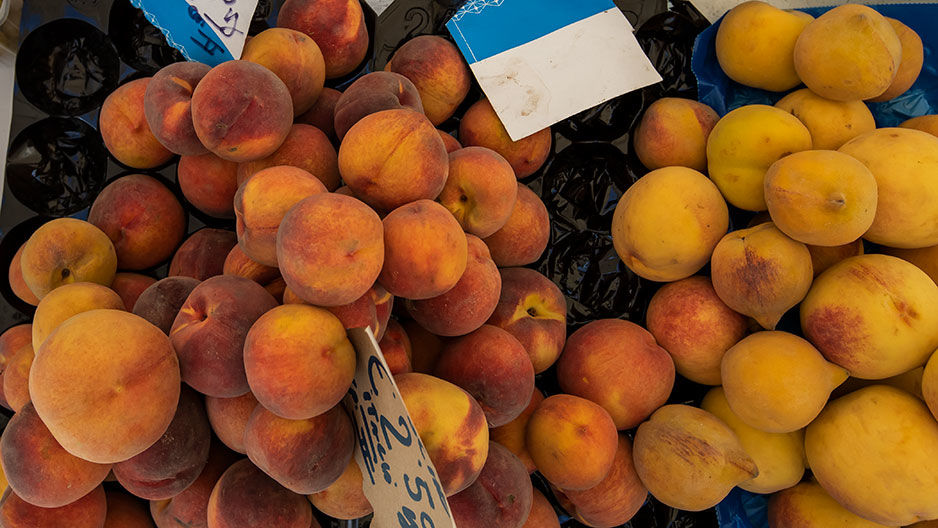 Temple and the Pennsylvania Horticultural Society are teaming up—and looking for help from the university's neighbors—to make North Philadelphia greener and provide food through the adoption of five dozen fruit trees in April.
Residents, community organizations, schools and local businesses are invited to "adopt" one of 60 fruit trees to plant on their property. Fruit trees available at the event include apple, fig, peach, pear and plum. 
"It's amazing to walk down the street and just grab a peach on your way from the subway," said Kathleen Grady, Temple's director of sustainability, who helped to organize the adoption event taking place on Main Campus April 13. She said Temple held a successful tree adoption a few years ago, providing fruit trees to several local schools and community organizations. 
Besides providing fruit for their owners and surrounding communities, Grady said the trees also serve an environmental need in the area. "North Philadelphia has the lowest percentage of shade tree coverage in the city, so this will help with that," Grady said. "Stormwater management is also an issue that the trees can help address." 
Anne Brennan, a horticulturist and gardens manager of Temple's Ambler Arboretum, will be on hand during the tree adoption event to provide tips and pointers on tree planting and care. She said raising fruit trees is easier than it may sound.
"I'm looking forward to chatting with people who get the trees and helping them if they have questions about where to plant and how to plant," Brennan said. "It's easy to do, so people shouldn't feel intimidated at all."
Brennan added that the trees will have particular benefits to North Philadelphia neighborhoods beyond providing food.
"In the city, a big issue is the urban heat island effect. With so many paved surfaces in urban areas, the temperature gets a lot higher in the summertime, so really any shade is good shade in the city," she explained. "Any kind of shade-producing plant that also has other benefits for people, like fruit, that's a bonus."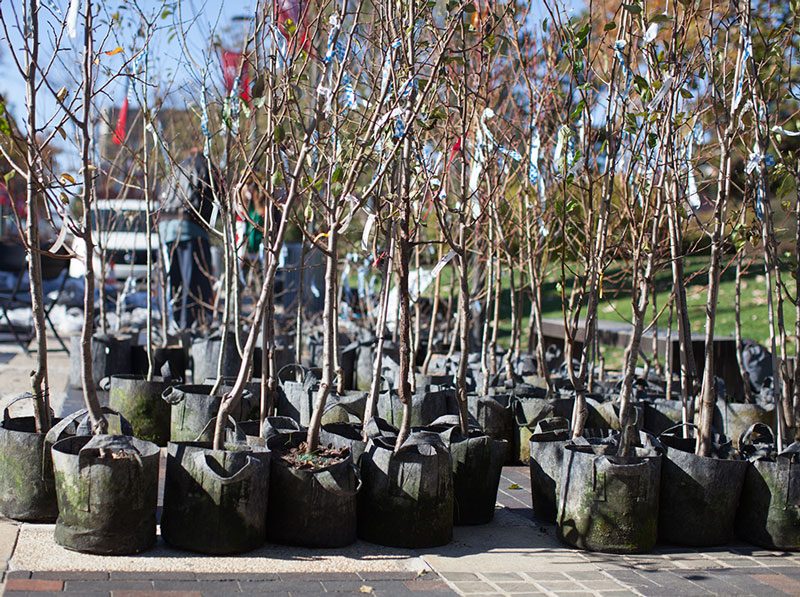 Young trees await adoption at a fruit tree adoption event on Temple's Main Campus in 2016. (PHOTO: Brae Howard)
Brennan and other experts, including Temple alumnus Hasan Malik, ENG '12, an arborist who oversees tree care groups and will be delivering the adoptable trees, will work with tree adopters to determine which variety of fruit tree is best for the space where they plan to plant it. 
Grady said she and other adoption organizers are excited to provide fruit trees to North Philadelphia neighbors and organizations, citing successful programs the Philadelphia Orchard Project and Tree Philly, which have provided community fruit trees that have become something of neighborhood centerpieces that also provide nourishment across the city. 
"Growing something edible is a great way to get people, especially kids, interested in plants and where food comes from," Brennan said. "Just that process of watching a fruit ripening is something not everybody experiences."

—Morgan Zalot