Posted
September 16, 2020
Matthew Wilson's TUJ deanship is a homecoming 25 years in the making
New leader at Temple's pioneering Japan Campus has returned to the Tokyo institution where he studied abroad in the '90s and served as a senior administrator in the '00s.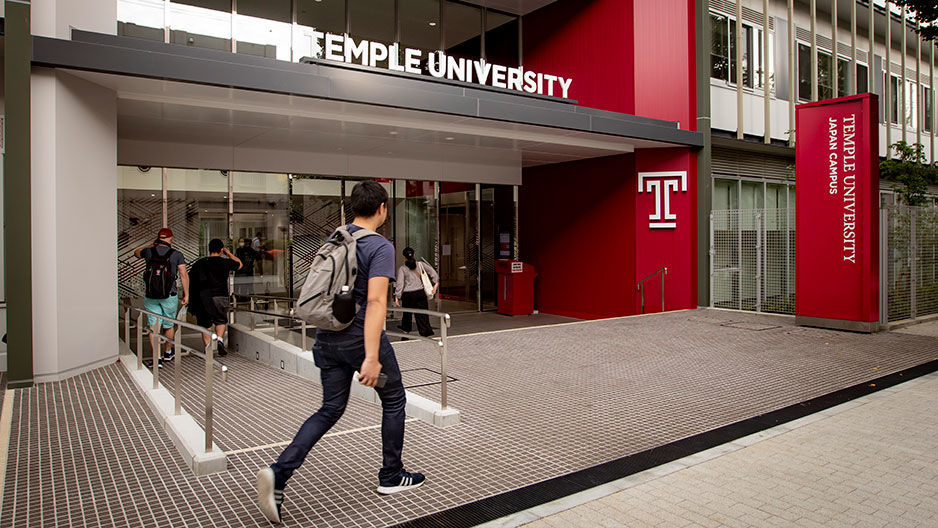 Matthew Wilson, LAW '99, the new dean of Temple University, Japan Campus (TUJ), is home at last.
On September 14, a quarter century after first setting foot on campus as a study abroad student, Wilson took the helm at TUJ, Japan's oldest and largest foreign university. 
"You hear people talking about dream jobs, but this is literally my greatest hope come true. Temple University Japan helped shape me and my career, and I feel like I'm going home," said Wilson, who takes over at TUJ after serving as president of Missouri Western State University and the University of Akron.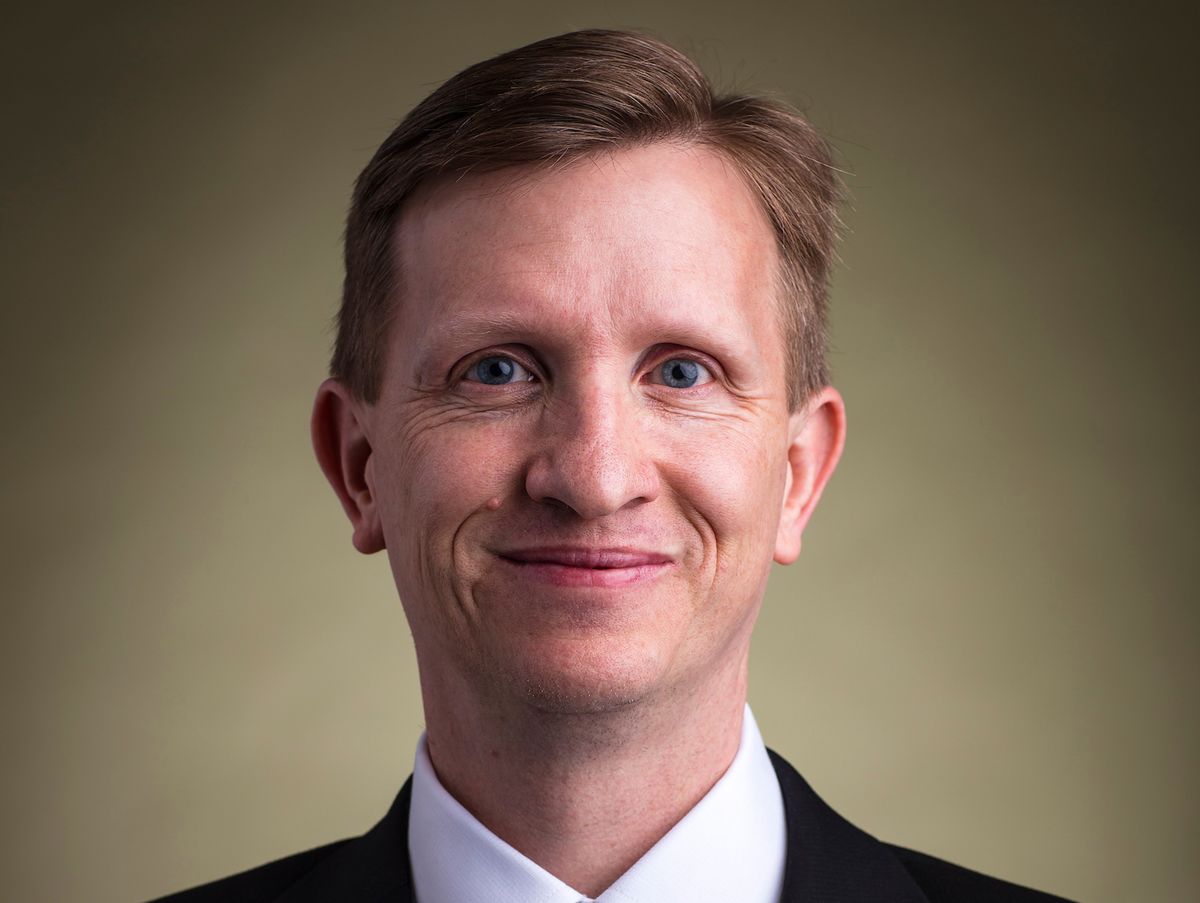 "It's been exciting to reconnect with previous colleagues, become acquainted with new colleagues and, most of all, connect with students here on campus," he said.
Wilson's relationship with TUJ began in the '90s when he came to Tokyo as a student at Temple's Beasley School of Law to participate in TUJ's new JD study abroad program. In 2003, he returned to direct TUJ's Law Program and later served as TUJ's associate dean and general counsel.
"Twenty-five years ago I selected Temple University as a destination to study law because of its Japan Campus," Wilson said. "I was not disappointed in my Temple education. It opened up doors and opportunities for me, and the education that is provided by Temple Japan's top professors, our caring staff and many people across the ocean in Philadelphia continues to open doors for Temple Japan students today."
Temple Executive Vice President and Provost JoAnne A. Epps said that Wilson's background, including his fluency in Japanese and familiarity with Japanese culture, makes him a good fit.
"Matt knows both Temple and TUJ—a very valuable perspective. His vision for the campus is to capitalize on its unique strengths for all of its students, whether they're from the U.S., Japan or around the world," Epps said.
Prior to his presidencies at Missouri Western State and Akron, Wilson served as dean of the University of Akron School of Law and associate dean of the University of Wyoming School of Law (he also held faculty positions at both schools). As a legal scholar, his primary areas of expertise are in international law, including Japanese law, international business law and international dispute resolution.
Wilson also has worked as an attorney in the U.S. and Japan, and in business for manufacturing companies in Japan. He has served as an interviewer and external reviewer for the Japan-U.S. Fulbright Program, and is currently a presidential representative on the NCAA e-sports working group. 
Wilson received bachelor's degrees in political science and Asian studies with a Japanese minor from the University of Utah before earning his JD at Temple.
Although TUJ's position as a leader in higher education in Japan hasn't changed since Wilson left in 2009, TUJ's enrollment has grown since then. Significantly, the institution recently completed a transformative move to a new location. After 23 years in Toyko's Minami-Azabu District, TUJ relocated to the campus of Showa Women's University in the city's Sangen-jaya area, providing students with a more traditional campus experience, including green spaces and access to a broader range of facilities.
"It's remarkable to see the growth in the student body and the beautiful new campus designed to enhance the student experience in the center of Tokyo," Wilson said. "We have some amazing student spaces in our new facilities. I even enjoyed playing basketball last night with 15 TUJ students in the brand new gym and look forward to using the pool soon as well."
A pioneer in international education, TUJ was established in 1982 as the first educational institution in Japan to be recognized as a Foreign University, Japan Campus by Japan's Ministry of Education, Culture, Sports, Science and Technology. This status allows TUJ to sponsor student visas, enabling international students to study at the university for a semester or two or to complete a full, multiyear degree program.
Today's TUJ enrolls about 3,000 students, including more than 1,300 undergraduates from approximately 60 countries. In addition to its English-speaking undergraduate program, TUJ has strengths in law, business and education and an English-language preparation program as well as continuing education and corporate education classes.
"For anyone interested in an international experience, there is no better place than Japan," Wilson said. "The stability, hospitality and safety of the country are amazing. Even if you've never traveled, Japan can be easily navigated. Tokyo is dynamic, energetic and vibrant. I anticipate that Japan's ability to navigate the current crisis combined with its infrastructure and all of the benefits it offers will spark even more people to consider Japan as a place to study, research, work and explore."
Wilson replaced Bruce Stronach, who led campus through several critical changes—including the move to Sangen-jaya—in his 12 years as dean.
—Hillel Hoffmann