MCCC's youngest 2020 graduate comes to Temple
Delila Matara, 18, is on track to have her master's by the time she's 21.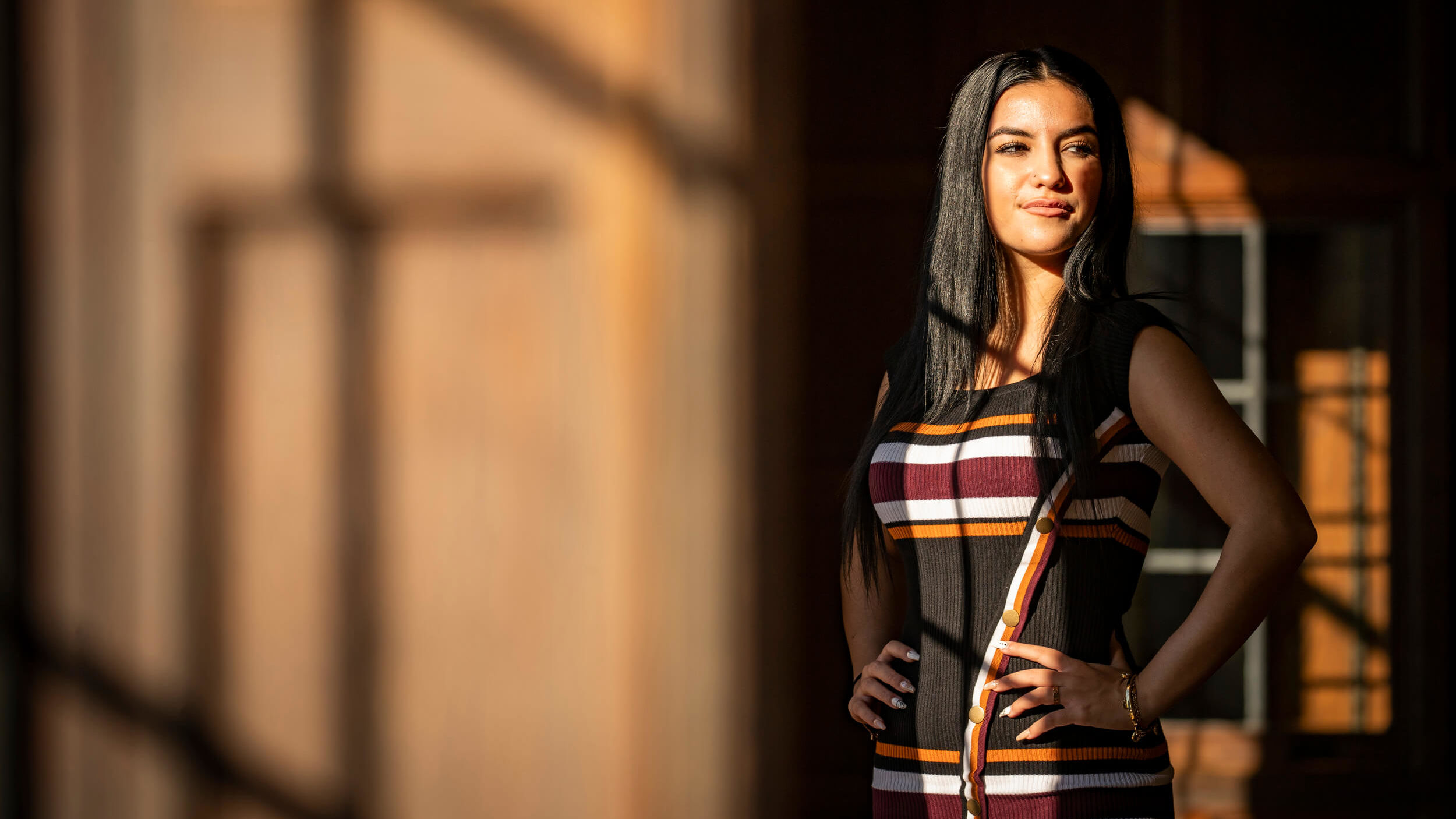 Earlier this year, 18-year-old Delila Matara was a high school senior. Now, she's a third-year Temple student with an associate's degree from Montgomery County Community College (MCCC), where she just became the school's youngest graduate of 2020.
Matara, Class of 2022, was already taking classes online at Temple when she found out she would be the youngest graduate at MCCC's Oct. 2 Commencement ceremony: "I wasn't even aware until about two weeks before the ceremony. It's amazing!"
A comparatively young Temple junior, Matara fast-tracked her education by taking advantage of MCCC's dual enrollment program, which allowed her to complete college-credit courses while pursuing her diploma at Lower Moreland High School.
In fact, she began the dual enrollment program during her first year at Lower Moreland, which, she said, was unusual for a freshman: "It's not really meant for students that young." Keeping that in mind, she started out slowly with a single summer course. "I really liked it, so I just continued to take more and more classes," Matara said. 
Eventually, she was set to accept a high school diploma and an associate's degree in secondary education in the same year—during a pandemic, no less.
"It was quite a difficult task," she acknowledged.
The daughter of Romanian immigrants, one of whom graduated from Temple with a degree in business management, Matara's academic success is a point of pride for her parents. "Both of my parents are ecstatic about it," said Matara. "My mom is very outgoing about showing my achievements. She is adamant about sharing the news on Facebook."
Unlike her gushing mother, Matara isn't very vocal about her accomplishments. "I've never been like, 'Oh, I'm so proud of myself.' So it's weird for me to talk about my achievements," she said. "I just love school and try to do the best I can."
Her drive to succeed isn't slowing down now that Matara is at Temple. An English major at the College of LIberal Arts, she's pursuing a 4+1 academic program that would earn her a bachelor's degree by 2022 and a master's in secondary education the following year. 
If everything goes as planned, Matara will have turned 21 around the time she completes her graduate program. 
A lover of poetry and literature—especially the works of William Shakespeare—Matara's professional goal is to teach high school English. Eventually, she wants to get her PhD and teach at the college level. 
"I've just always really liked English. I love interpreting literature. I love modern poetry. I want to share that with others," she said.
Matara attributes her unique work ethic to her parents: "I know that sounds cliche. But since they came to the U.S., it was hard for them. My mom came here when she was 18 and couldn't even speak English. She's always saying she wants my life to be easier."
"So I just honestly want to make my parents proud," added Matara. "That's my biggest motivation at the moment."
Learn more about Temple's accelerated 4+1 degree programs.
-Dutch Godshalk