Exposing more African Americans to ballet
Chanel Holland, BYR '12, founded Chocolate Ballerina Company to tap into the talents of both youth and adult ballet dancers of color in Philadelphia's underserved communities
Chanel Holland, BYR '12, has been instinctively defying gravity with the graceful body movements of ballet since she was 11 years old. Growing up in the West Oak Lane neighborhood in Philadelphia, her mind was captured by the soft subtlety of dance style. She studied several dance tapes that she rented from local libraries to hone her craft. 
At 16, she was accepted to the Alvin Ailey School, a world-class training program for aspiring dancers in New York City. Holland also studied dance at the Koresh Dance Company, the University of the Arts, Wissahickon Dance Academy in Philadelphia, and the National Dance Institute in New York City.
"I worked hard every day and night at ballet, and even after dance school I would lock myself in my room to practice more dancing steps and stretching exercises," said Holland. "I would do stretching exercises with my feet underneath the chair to better my pointe technique and would stand on the stairs, pushing my achilles against the next step to improve my extension. I wanted to do everything I could to meet my own expectations and be successful."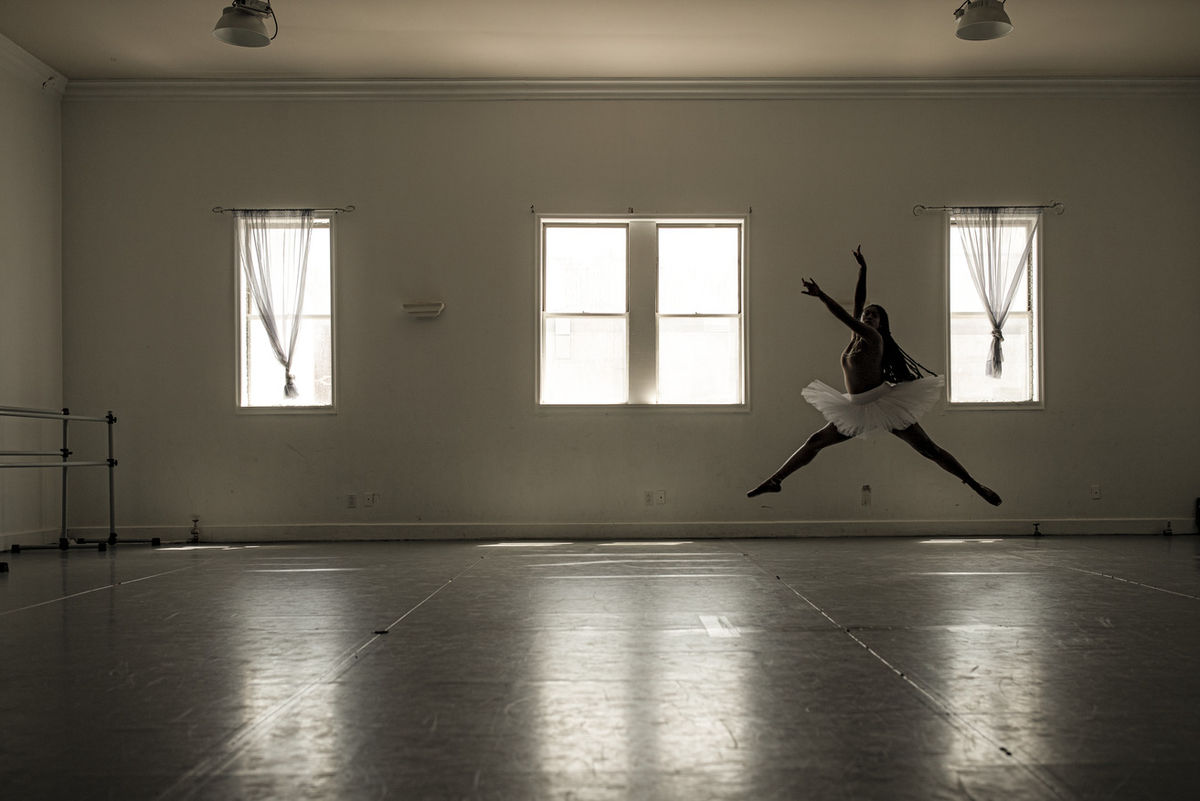 (Photo by Ryan S. Brandenberg) 
Holland's passion for dance motivated her to earn a bachelor of fine arts degree in dance from Temple University's Boyer College of Music and Dance in 2012. While at Temple she was mentored by Jillian Harris, an associate professor at Boyer who Holland said once described her dance movement as a Lamborghini, a high performance vehicle with great speed and power. 
"She said, do you want to race past people in life or do you want to drive slow, so everybody in the world can see you," Holland laughed. "She never gave up on me, showed me resilience, and the ability to keep going, so I cannot thank her enough for the time she invested in me." 
After graduating from Temple, she became a traditional ballet, modern, jazz, and hip-hop choreographer and a dance teacher for inner-city youth. Holland wanted to use her passion for dance to tap into the talents of both youth and adult dancers of color in the underserved communities of Philadelphia, so she founded the Chocolate Ballerina Company in 2017.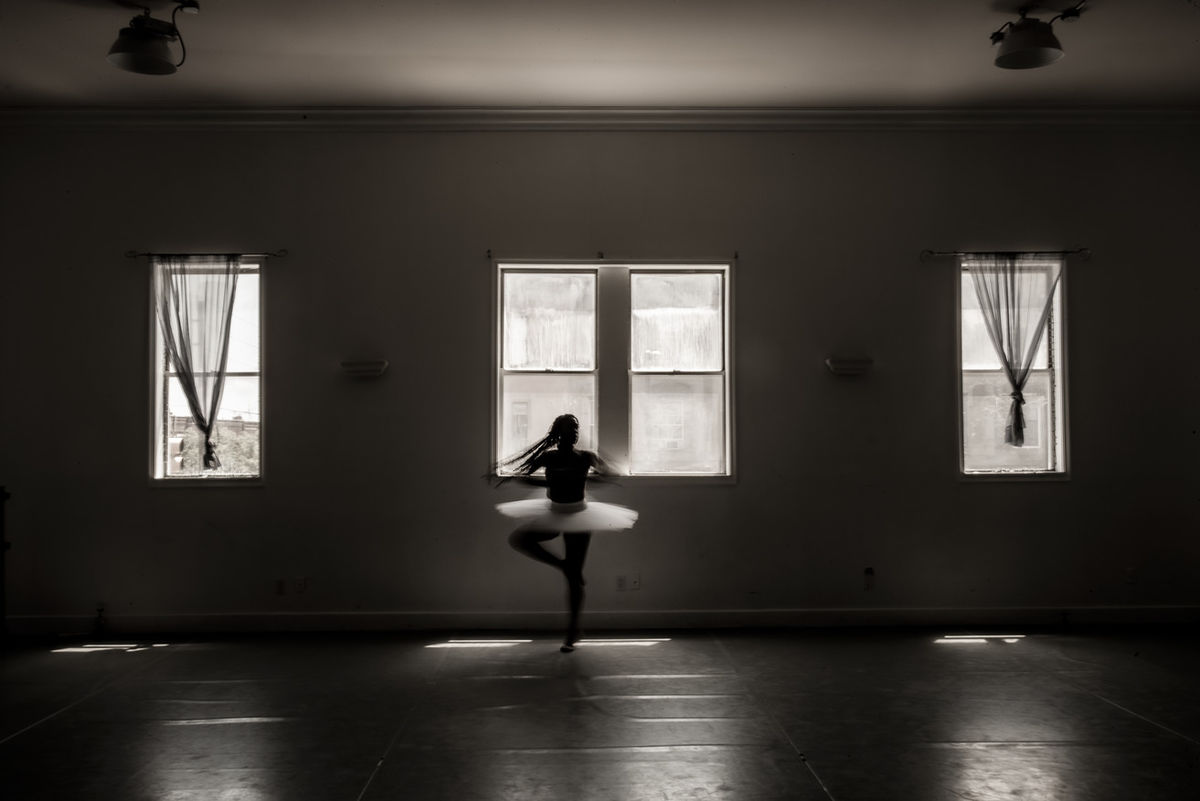 (Photo by Ryan S. Brandenberg) 
She said the Chocolate Ballerina Company was created with the mission to illustrate the struggles and successes of African American culture through dance and to inspire a change in society's perception of what it means to be a traditional ballet dancer.
According to Holland, there are many challenges that contribute to ballet's lack of diversity, including ballet training expenses, the lack of representation of African Americans in ballet within both mass media and dance institutions, and the racial stereotypes in the appearance of what a traditional ballet dancer looks like.
"I felt as though Black people in my community did not have the financial means or the exposure to get ballet dancing experience," she said. "Ballet creates character and discipline, and it broke my heart to not see Black people as exposed to it at the different recreation centers and other dance institutions that I visited." 
She remembers an experience that left her crushed after feeling racially stereotyped for being the only African American dancer once she arrived at a ballet institution. 
"I was told that I was in the wrong place even though I received an acceptance letter," said Holland. "I was the only African American dancer there, so they assumed I didn't belong and I felt counted out before I even showcased my skills."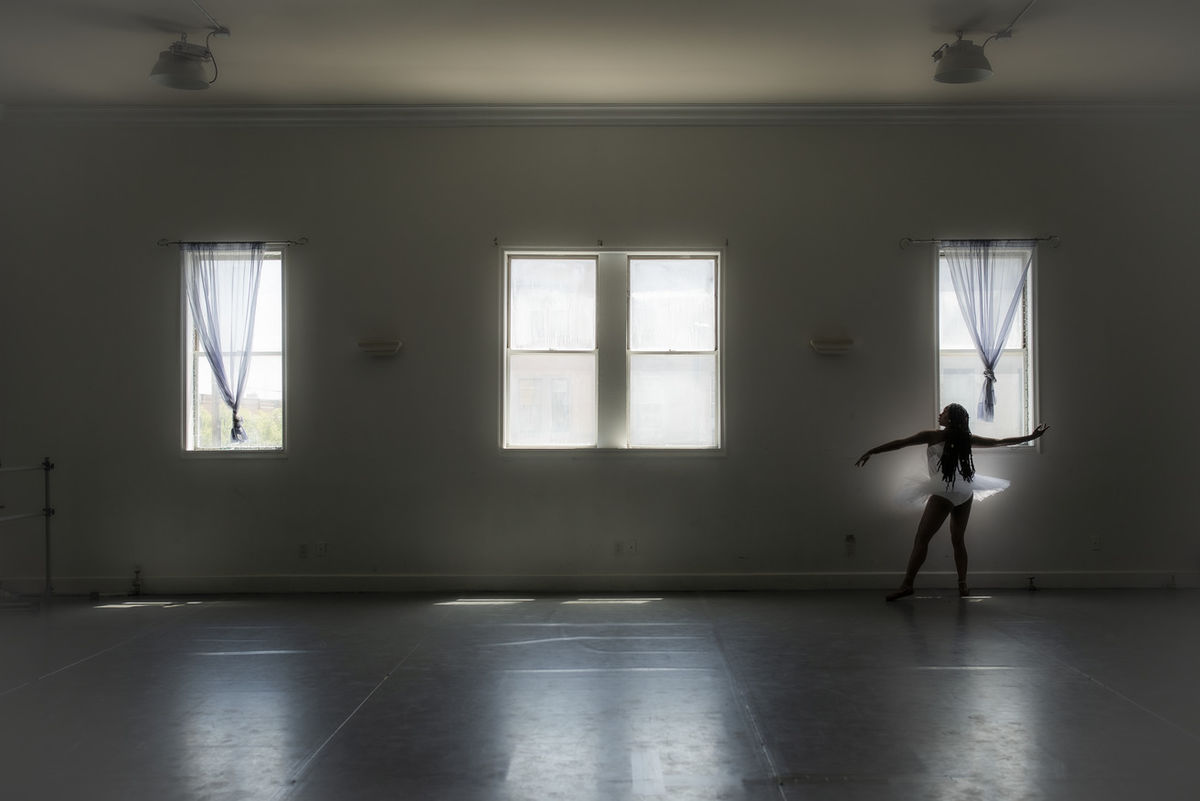 (Photo by Ryan S. Brandenberg) 
For Holland, creating an avenue for more representation of African Americans in ballet is essential to creating more of an inclusive environment in dance. She emphasized that Chocolate Ballerina Company offers free opportunities for Black dancers to get involved and learn from professional choreographers. 
"I have had Black youth say I never did ballet because that's for white people. However, I want to show them that ballet was developed for all people to be successful," said Holland. "Chocolate Ballerina provides an avenue for adult professional artists to get paid as professional ballerinas, and for the youth to see ballerinas who look like them, live in the same neighborhoods and share a similar story."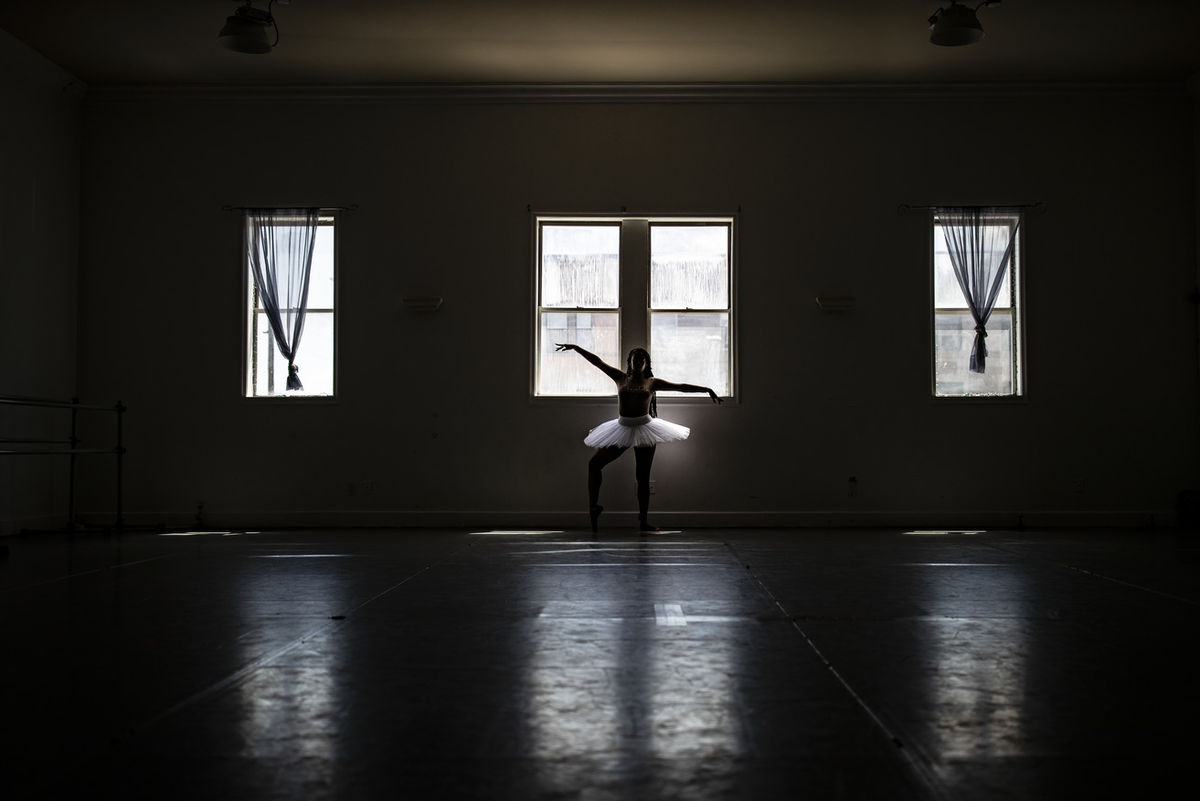 (Photo by Ryan S. Brandenberg)
Among Holland's proudest accomplishments is when Chocolate Ballerina Company was featured in several of the largest media outlets in Philadelphia, including 6ABC, NBC10, and Metro Philadelphia. 
"It brought me to tears because I had worked so hard for this," said Holland. "My kids and young adult students were finally seen and they worked hard to earn it."
In the future, Holland strives for her company to have a franchise that is available in other cities across the U.S. where people can take free or financially supported classes in ballet. She wants to continue building safe facilities that provide more opportunities for both youth and adults of color to learn the history of and how to perform the graceful art of ballet.
The Chocolate Ballerina Company classes in Philadelphia are currently being held virtually. Visit the company's website on how to get involved.