More highlights from a conversation with President Wingard
In this excerpt from his conversation with Klein student Niccolas Uff, President Wingard offers some words of wisdom for current students.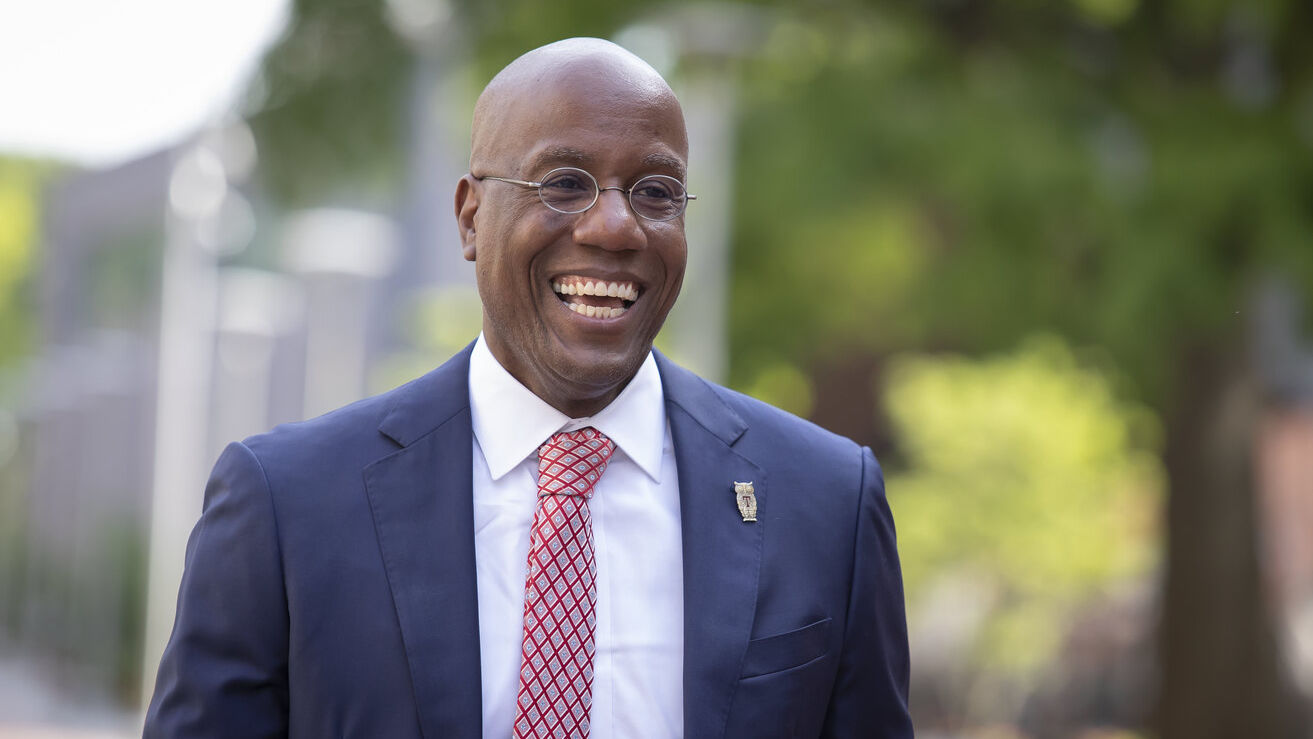 President Jason Wingard recently sat down with Niccolas Uff, Class of 2022, to talk about all things Temple. 
In this Q&A—the second in a series of highlights from their conversation—he offers some advice for students and shares what he is looking forward to most this academic year. 
Niccolas Uff: What has been your favorite part of being here so far?
Jason Wingard: That's easy: the students. I have been on campus since I started and I've been able to meet with prospective students, existing undergraduates and graduate students. I'm [also] talking with the faculty [and] the Board of Trustees. I have met the community. The alumni as well. And I have enjoyed the enthusiasm that each one of these stakeholders has for Temple University. I'm proud to be Temple's president. They are proud to be an alum, a student, a faculty member, a trustee with tremendous passion and that's what I'm excited about. I wanted to be a leader of a school where all of the stakeholders felt very, very strongly about the excellence that is embodied by the university. 
NU: What are you looking forward to most about this upcoming school year?
JW: I'm looking forward to our students and our faculty being able to come together again and fully appreciate what this learning experience really has to offer.
This is an exciting opportunity. It's a privilege to be able to study at a school like Temple University. And if you took it for granted before, you're not going to take it for granted now. The experiences that you will have in the dorm room, in the library, in the classroom, with your friends, with your faculty members, networking with previous alumni, that experience is so precious and it should be cherished. I'm looking forward to this whole community being able to come back together with that appreciative mindset and take it to the next level in terms of how you can utilize it to advance yourself and your career for the future.
NU: Do you have any advice for current students? How about three tips of advice for a successful semester?
JW: A successful semester means you are optimally engaged in the whole experience. Take full advantage [of everything]. Don't take it for granted. Socialize. Network. These are the friends and the people you will be engaged with for a lifetime. Take advantage of the faculty. We have world-class researchers, world-class teachers. Use them. Don't just go to class or not go to class and try to get by with a grade and move on. That's not the purpose of being here. The purpose of being here is to learn how to learn, to learn the competencies and the lessons that are being taught, to select your major, to be able to be a world-class thought leader in whatever area that you're focused in, so that you can dominate the world and you can represent Temple University at the highest level.
So whether it's the sports program, whether it's your classroom, whether it's your dorm, whether it's the network that's available to you, take full advantage of it and optimize it at the highest level. We're all about being the best at Temple. My encouragement to you all, the students, is to be the best that you can be and to take full advantage of this opportunity.
Watch the full interview and follow President Wingard on Instagram.
—Edirin Oputu