Fundraising reaches record levels for third straight year
Donations to Temple University totaled nearly $115 million in fiscal year 2022, marking the third straight year that Temple surpassed $100 million.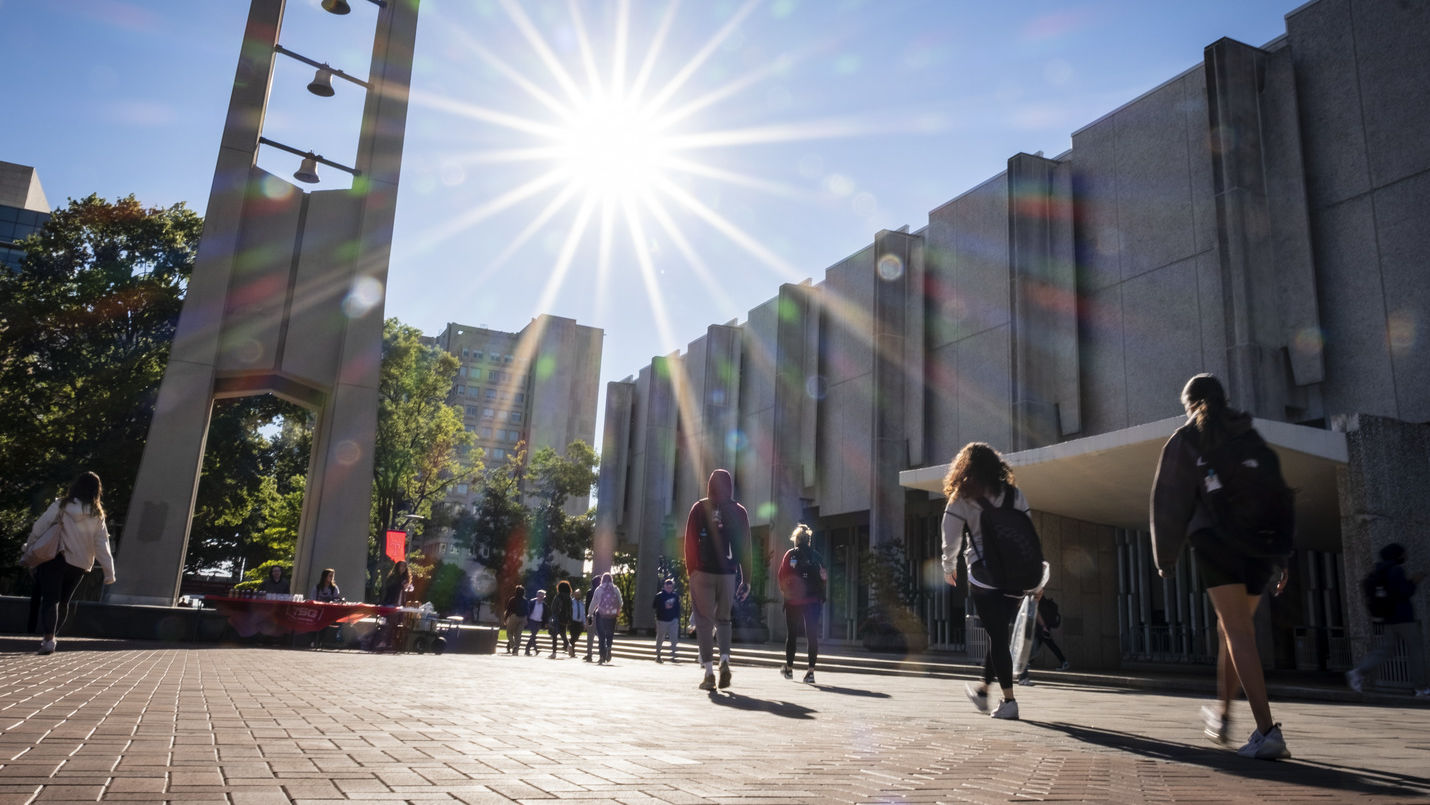 On Sept. 16, the floor of Philadelphia's famed Metropolitan Opera House transformed into a festive banquet area. Temple University alumni, friends and trustees gathered to watch performances from some of the institution's most talented performing and visual artists. That was followed by a live performance from Grammy Award-winning R&B and jazz artist Ledisi.
The backdrop for the gathering was the Cherry & White Access Gala, an inaugural event designed to help raise money for the newly launched Temple Access Fund.
"One of our five strategic priorities is boundless access, as we must do everything we can to continue providing life-changing opportunities for all students to soar. That is where fundraising can be so key," Temple University President Jason Wingard said. "We need to be bold with our fundraising initiatives and that is one reason why we recently launched the Temple Access Fund, which will specifically improve scholarship support for our students."
The Temple Access Fund was one of the many new initiatives announced in September during President Wingard's inauguration ceremony. The fund is unique as it has been designed to provide critical support to incoming students who have demonstrated financial need, regardless of their chosen area of study.
The launch of the access fund could not come at a more ideal time as fundraising at the university recently soared to new heights. In terms of giving back, Temple alumni and friends engaged with the institution at an unprecedented level during fiscal year 2022. This was the case despite inflationary challenges as well as challenges related to the persistent COVID-19 global health pandemic.
Gifts made to the university during FY22 totaled $114,579,981, marking the third consecutive year donations to Temple exceeded $100 million. It is also the most gifts ever raised by the university during one single fiscal year.
Support for students was where the largest area of support from donations came during the fiscal year ending June 30, 2022, with almost $29 million being raised in this area alone.
Temple's recent fundraising success comes on the heels of the university welcoming a new vice president for institutional advancement. Mary E. Burke began in this role in April and boasts more than 25 years of experience building advancement organizations that close multimillion dollar gifts and lead comprehensive campaigns.
"Optimism for Temple's future was evident from the support we received during FY22," said Burke. "During a milestone year for Temple, alumni and friends stepped forward to support scholarships, faculty and research, campus life, and capital projects. We are so grateful for their generosity and commitment to advancing Temple's mission."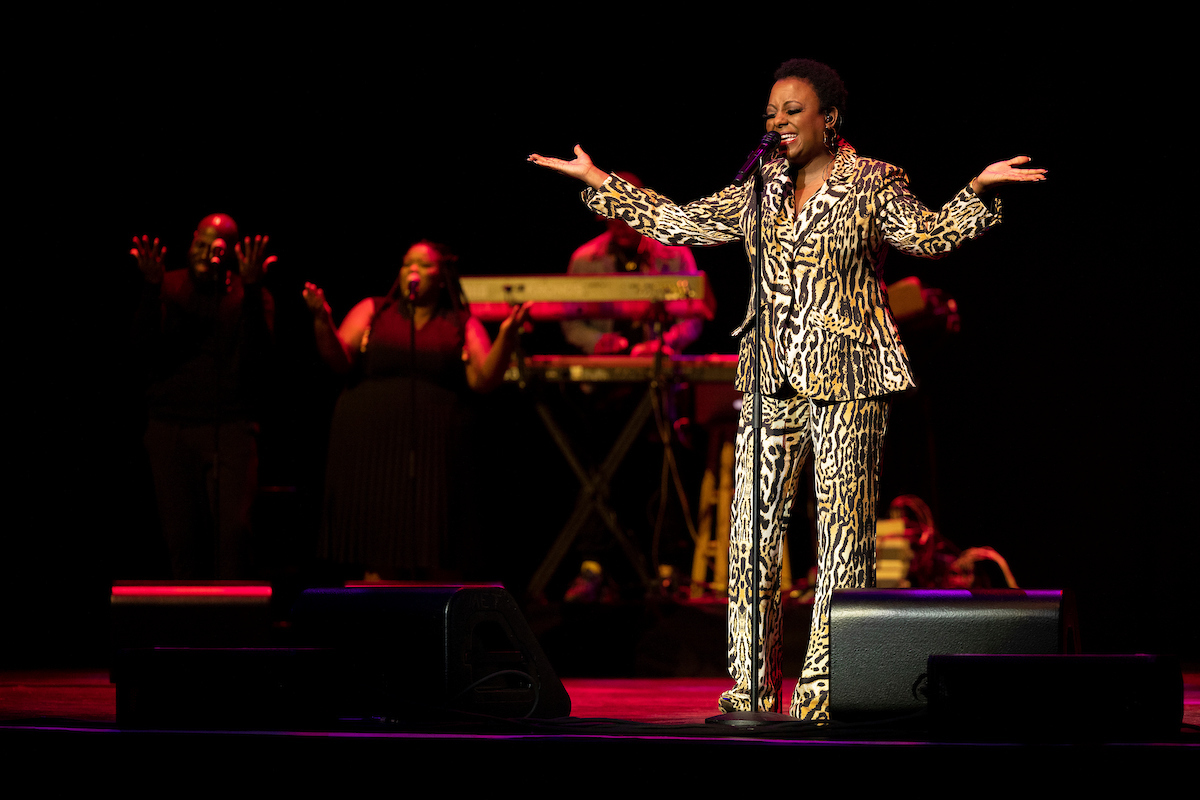 Held in September as part of the inauguration festivities for President Jason Wingard, the Cherry & White Access Gala helped raise money for the newly launched Temple Access Fund. This event also featured a performance by Grammy Award-winning R&B and jazz artist Ledisi. (Photo by Dan Z. Johnson) 
Other fundraising highlights
Among the fundraising highlights of the past year was the launch of Temple Made Days, which were held April 25–30, 2022. This weeklong series of events honored what it means to be an Owl and thousands of donors, alumni and friends came together for the celebration of Temple pride.
The week also included Temple Toast, which saw more than 1,300 donors join forces to create a better tomorrow, raising more than $500,000 for initiatives across the university. The next Temple Toast will be held Wednesday, Feb. 15, 2023.
A total of $1 million was raised to name the new Center for Sports Media for Claire Smith, KLN '79. The center will prepare Temple students for the fast-changing world of sports media, giving them a solid foundation in the values personified by Smith: ethics, integrity and excellence. 
The Temple University General Scholarship Fund also remains a popular source for donor giving. Donors contributed over $169,000 to the fund, which supports scholarships for deserving Temple students.
Large gifts and grants
A $5 million gift from alumnus Leonard Mazur, CLA '68, FOX '75, and his wife, Helena, marks the largest gift in the history of the College of Liberal Arts. It will be used to provide scholarships and professional development opportunities to students in the college and in recognition of this transformational gift, Anderson Hall has been renamed to Leonard and Helena Mazur Hall.
This spring, Temple also launched its Digital Equity Center thanks to a $145,000 gift from Dell Technologies. The center, located within the Opportunities for Workforce Leadership (OWL) Hub, provides North Philadelphia residents with access to technology, help desk support, and free education in the areas of digital navigation and digital literacy.
A $750,000-plus award from the Independence Blue Cross Foundation will be used to support nursing students from disadvantaged communities. The IBC Foundation Healthcare Scholars Pipeline Program will provide full four-year scholarships, which cover tuition and educational expenses, for students from underprivileged communities pursuing a bachelor of science in nursing degree at Temple University.
Margaret Foti, KLN '85, '95, made a generous pledge of $500,000 to establish The Margaret Foti Scholarship Fund. This will be the first fully funded graduate scholarship in the history of the Klein College of Media and Communication.
Gifts also played a key role in the recovery of Temple Ambler, which was damaged considerably on Sept. 1, 2021, due to a tornado that spawned from Hurricane Ida. The Ambler Arboretum received a $50,000 grant from the Stratton Foundation and a $25,000 grant from the Allerton Foundation toward its recovery efforts.
Temple Health
Temple Health raised more than $65 million to support the Lewis Katz School of Medicine, Temple University Hospital and Fox Chase Cancer Center. This groundbreaking philanthropy will fuel innovation in medical education, provide exceptional patient care, pioneer new research leading to medical advances, and support initiatives to address health disparities in North Philadelphia and beyond.
The Lewis Katz School of Medicine also enjoyed its best fundraising year ever. More than $36 million in gifts will expand scholarship support and help enrich excellence and innovation in medical education, teaching and discovery.
An additional $7 million will directly benefit Temple University Hospital campuses, support patient care and invest in expanding facilities.
More than 11,000 donors contributed a total of $21.3 million to support Fox Chase. Almost one-third (3,901) of the Fox Chase donors were first-time gift givers.
Other Temple Health giving highlights include an $11.25 million gift to establish an Endowed Chair in Urology, and a five-year, $5.99 million award from the Patient-centered Outcomes Research Institute that researchers at the Lewis Katz School of Medicine received in partnership with community-based providers from Maternal Wellness Village. The goal of the study is to eliminate disturbing disparities in heart disease among Black women and birthing people during and after pregnancy. 
The Percival Roberts Trust has also committed $1.3 million to name the NICU at the new Temple Women's Hospital Campus, funding the development of a facility devoted to the care of the most vulnerable pediatric population in Philadelphia.
Temple Japan offers a helping hand
Temple University Japan, the oldest and largest foreign university in Japan, created a new scholarship program to benefit Ukrainian undergraduate students who have fled the country since the Russian invasion. The program will cover tuition, fees, housing, airfare to Japan, a monthly stipend and other logistical assistance. 
In memoriam
Over 2,000 donors gave more than $3.5 million in honor of, in memory of, or in recognition of a person or event in this past fiscal year.
With the university having now reached record levels of fundraising for three straight years, it is clear the future is bright. Fundraising is also key in ensuring that Temple continues to satisfy all of President WIngard's five strategic priorities, which will guide the university moving forward.
For a full recap of Temple's record-breaking fundraising year and to learn how you can participate in Temple's efforts this year, visit FY22 Year in Review.