Temple alumni and President Wingard get into the holiday spirit at alumni events across the country
Regional chapters of Temple alumni groups around the United States are coming together for festive holiday gatherings.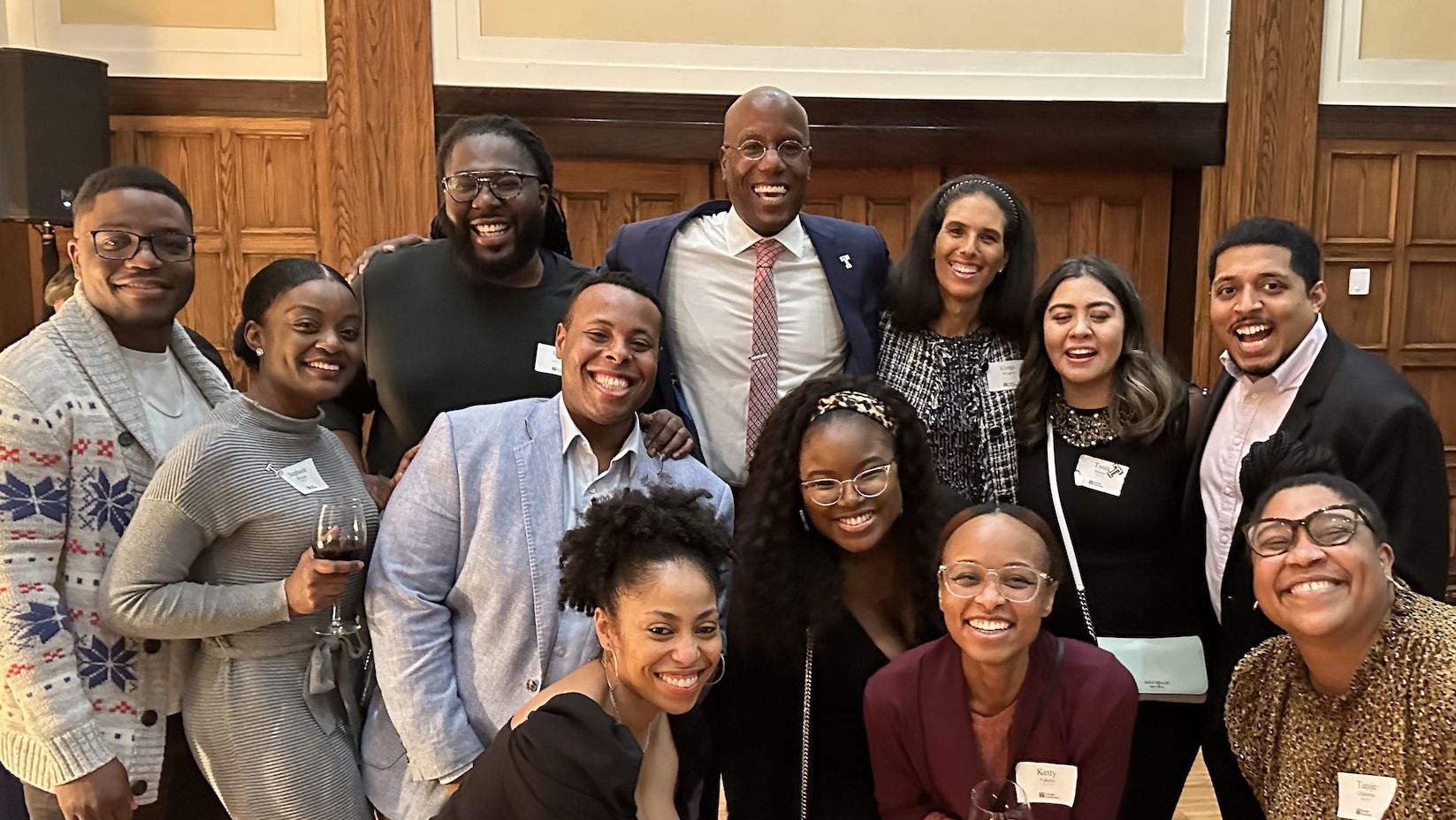 'Tis the season for joyously reconnecting with your family, which means your Temple family, too. 
During December, Temple alumni made merry at holiday celebrations coast to coast—from the Dream Downtown Hotel in New York City to the Viceroy in Santa Monica, CA. 
"Many of our regional chapters host holiday gatherings every year, and they really give our alumni a chance to connect and network in a social setting," says Eliza Stasi, assistant vice president advancement engagement. "This is especially helpful after so many people moved to new regions during and after the COVID-19 pandemic. Getting involved with your local alumni network is a great way to stay connected to Temple, engage with fellow alumni and discover new career opportunities."

Eric Kovalkoski, FOX '09, agrees. As chair of the Northern California chapter of the Temple University Alumni Association (TUAA), he helped plan the group's Dec. 1 event at Palm House in San Francisco. Kovalkoski says the annual holiday party stands out as the "tentpole moment" to bring together the region's diverse group. 

"We had a number of new people attend!" says Kovalkoski. "Some have recently moved from across the country, and others just wanted to reconnect with the university. It was great to be able to meet them and facilitate introductions to others over some holiday cheer."

Temple University President Jason Wingard and his wife, Gingi, joined in on the festivities in the nation's capital. On Dec. 9, the Wingards mixed and mingled with nearly 100 Temple alumni from the D.C. region who attended a party at the iconic National Press Club.

"It's always a good time seeing familiar faces every year and catching up, but being able to engage new alumni and get them excited to connect with the Temple community is something super special," says Robin Thomas, CLA '12, co-chair of the Metropolitan New York TUAA chapter. "You might end up talking to your next boss, coworker or friend."

To find out more about upcoming alumni events in your area, check the alumni events calendar. 

- Wendy Ramunno