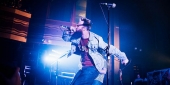 Alumnus rocks the stage
Dan Campbell, EDU '11, frontman of the band The Wonder Years, shaped his perspective at Temple.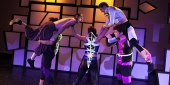 Temple alumna designs for Fringe Festival
Natalia de la Torre, TFM '06, designed beautiful costumes—and clothing that can withstand being thrown across stage—for three different shows at this year's Fringe Festival.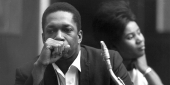 John Coltrane exhibit honors musical legacy
Temple will partner the Philadelphia Jazz Project to present a series of events celebrating John Coltrane.
Featured Temple Expert
Jason Del Gandio
As an assistant professor of rhetoric and public advocacy in Temple's Department of Strategic Communication, Del Gandio's research focuses on the practice and philosophy of social justice and the...