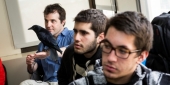 Wildlife attends writing class
Inhabitants of the Schuylkill Wildlife Rehabilitation Clinic made guest appearances in Assistant Professor Dan Featherston's 'First-Year Writing' class.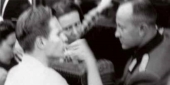 Expansive legacy of Holocaust scholar now available at Temple
The life's work of Emeritus Professor of Religion Franklin Littell, one of the world's foremost authorities on Holocaust studies, is now available in Temple University Libraries' Special Collections Research Center. The collection opens Wednesday, April 9, with a discussion and a reception in Paley Library.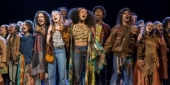 Photo slideshow: Scenes from 'Hair'
Temple Theaters' production of "Hair" is currently showing in Tomlinson Theater. The popular musical offers a countercultural commentary on love, war and youthful rebellion in the 1960s.