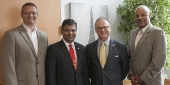 Alumnus endows $100K scholarship for sustainable tourism
A Temple University alumnus endowed a scholarship to allow students to pursue sustainable tourism internships in the U.S. Virgin Islands.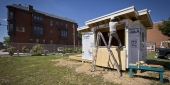 Tiny house at Temple's community garden
Temple University's Office of Sustainability partnered with a number of academic disciplines to design a sustainable tiny house for the student-run Temple Community Garden.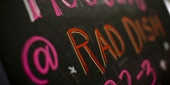 Local champions
Rad Dish Co-op café, Temple's student-run cooperative café, wins SustainPHL Award.
Featured Temple Expert

Psychologist Frank Farley
A Laura H. Carnell Professor at Temple, psychologist Frank Farley is a former president of the American Psychological Association. He has done numerous interviews with local, national and...