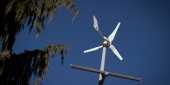 EPA ranks Temple among top colleges for green power use
The university's use of more than 55 million kilowatt-hours of green power each year and participation in the Green Power Partnership put Temple on the list.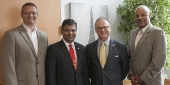 Alumnus endows $100K scholarship for sustainable tourism
A Temple University alumnus endowed a scholarship to allow students to pursue sustainable tourism internships in the U.S. Virgin Islands.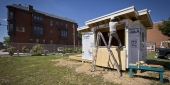 Tiny house at Temple's community garden
Temple University's Office of Sustainability partnered with a number of academic disciplines to design a sustainable tiny house for the student-run Temple Community Garden.
Featured Temple Expert

Aubrey Kent
Aubrey Kent is chair of Temple's School of Tourism and Hospitality Management and founding director of the Sport Industry Research Center (SIRC). Kent has focused his sport research in the areas of...