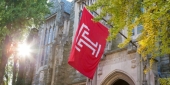 Two Temple professors named among world's most highly cited scholars
Paul A. Pavlou, associate dean at the Fox School of Business, and Laurence Steinberg, professor of psychology, have been named among the most important researchers of the past decade.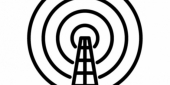 Highlights from recent stories about Temple in the media
Highlights from this week's roundup of Temple media appearances include blowout coverage of the Diamond Marching Band (with photos and video) in 'The Philadelphia Inquirer,' a 'Metropolis' feature story on Morgan Hall, and Temple psychology researchers in 'U.S. News' and 'The New York Times.'
Temple creates new commuter lounge
A new commuter lounge opening in spring 2015 will offer student, faculty and staff commuters a retreat while they wait for shuttles and public transportation.