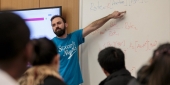 Flipping the classroom
The newly formed Center for the Advancement of Teaching offers resources to improve teaching and amplify student success.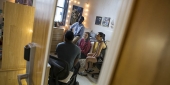 Temple offers gender-inclusive housing option
Gender-inclusive housing options will allow students to share a suite or apartment regardless of gender identity, biological sex or sexual orientation.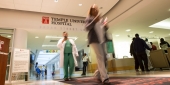 TUHS practices join federal program to improve primary care
Temple University Health System joins 3,000 health systems nationwide in a pilot of the Comprehensive Primary Care Plus initiative.
Featured Temple Expert

Aubrey Kent
Aubrey Kent is chair of Temple's School of Tourism and Hospitality Management and founding director of the Sport Industry Research Center (SIRC). Kent has focused his sport research in the areas of...