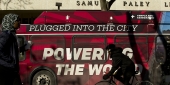 Temple in the top 10
'The Princeton Review' and 'Entrepreneur' magazine ranked Temple's entrepreneurship programs among the best in the country.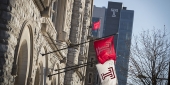 Temple endowment exceeds $500 million
Temple University's endowment has surpassed $500 million, a significant milestone.
"One-of-a-kind" Gerard Sweeney honored as Musser Award recipient
The Fox School of Business awarded the commercial real estate titan for his role in elevating Philadelphia's global reputation.
Featured Temple Expert

Derek Avery
Derek Avery is an expert in workplace discrimination and diversity, including how gender, race and ethnicity affect employee recruitment, retention, engagement, performance and absenteeism, among...