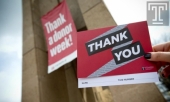 Winning Thank-a-Donor videos show Temple pride
During Thank-a-Donor Week, Temple students were challenged to create a video to express what philanthropy means to them. View the winning video, along with the other winning entries.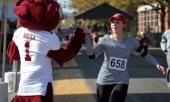 Something for everyone at Alumni Weekend 2015
On April 24–26, Owls from around the world will return to Philadelphia for Alumni Weekend 2015. This year's schedule has something for everyone, including a first-time all-alumni party.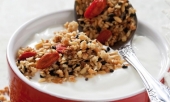 10 foods to carry you through finals week
Lori Lorditch, a registered dietitian in Temple's Office of Student Health, suggests 10 healthy foods that students can keep on hand to promote high energy and concentration levels as the semester winds down.