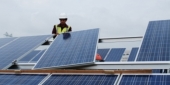 Temple named one of the Princeton Review's 'Green Colleges'
The Princeton Review has named Temple University one of the 332 most environmentally responsible colleges in the U.S. and Canada.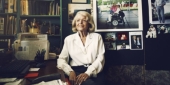 Edie Windsor, CLA '50, returns to Temple
Edie Windsor, CLA '50, is coming back to Philadelphia for a historic celebration Saturday, April 26, during Alumni Weekend 2014. She will be receiving an alumni fellowship award from Temple before a screening of "Edie & Thea: A Very Long Engagement" and a question-and-answer session.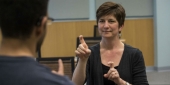 Sign-language interpreter connects with Commencement
For more than a decade, Brandice Mazick has been signing for Temple students, faculty, and events. Commencement is an event that holds a special place in her heart. In this video, she shares her experiences as a sign-language interpreter.