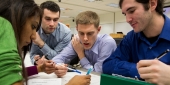 Entrepreneurship on the rise
The newly launched Temple University Entrepreneurship Academy will strengthen Temple's universitywide commitment to entrepreneurship education.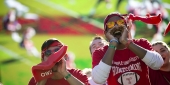 Together we soar
From peanut butter and jelly to Temple Football facing the 49ers, Homecoming 2016 offers a variety of events for Owls to come together.
It's peanut butter jelly time!
The goal? 40,000 sandwiches made by the Temple Community... and a world record.
Featured Temple Expert

Pharmaceutical Industry Expert Albert Wertheimer
A professor in Temple's School of Pharmacy, Wertheimer is an internationally recognized expert in pharmaco-economics, with experience in both industry and academia. The author of more than 400...