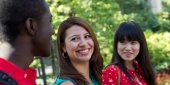 Temple awarded for innovation in international education
Temple was one of nine universities to be recognized for an outstanding international initiative.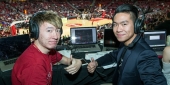 Mandarin broadcasters get to work
James Yuan and Javi Yuan make Temple men's basketball accessible for Chinese audiences by providing commentary in Mandarin.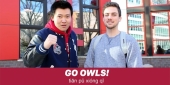 Battle of the broadcasters
On January 31, five finalists will compete to become the first-ever Mandarin broadcasters at Temple University men's basketball games.
Featured Temple Expert

Hai-Lung Dai
Hai-Lung Dai is provost and senior vice president for academic affairs, Laura H. Carnell Professor of Chemistry, and senior vice provost for international affairs at Temple. A graduate of National...