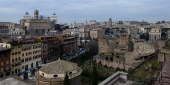 A guide to 48 hours in Rome
To help navigate Rome during Temple University Rome's 50th anniversary celebration, a Rome alumna offers her expertise on how to best enjoy the Eternal City.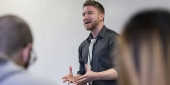 Temple alumnus, now with Homeland Security, discusses Syrian refugee crisis
College of Liberal Arts alumnus Robert Berry said the crisis in Syria presents unique challenges because of scale.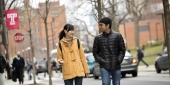 Cross-cultural connections
Meet two international students who had the chance to reconnect with the alumna who hosted them for their first Thanksgiving dinner last year.
Featured Temple Expert
Jason Del Gandio
As an assistant professor of rhetoric and public advocacy in Temple's Department of Strategic Communication, Del Gandio's research focuses on the practice and philosophy of social justice and the...