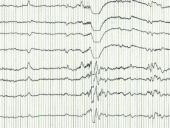 Temple researchers receive grants to develop ALS therapy, EEG software
The University City Science Center in Philadelphia has awarded Temple two proof-of-concept grants: one for the development of a novel therapy for the treatment of amyotrophic lateral sclerosis (ALS) and another for the creation of a software program that will hone physicians' ability to read and diagnose electroencephalography, or EEGs.
Recreating pediatric brain on a chip could enhance the study of diseases
Temple engineers and neuroscientists are developing a pediatric blood-brain barrier system on a chip, which offers great potential for studying the role of the blood-brain barrier in pediatric neurological diseases and testing the blood-brain barrier permeability of various therapeutic drugs.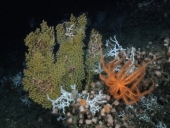 Research cruise to explore ocean acidification; film to document the rising problem
Erik Cordes, marine biologist and assistant professor of biology at Temple, will lead an NSF-funded, three-week research cruise in the Gulf of Mexico to explore the effects of rising ocean acidification on deepwater corals. The cruise will take place next spring aboard the state-of-the-art research vessel Atlantis, operated by the Woods Hole Oceanographic Institute. The researchers on the cruise will dive from the ship in the newly refurbished submersible Alvin.