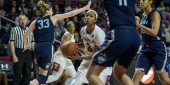 Queens of the court
Basketball and healthy competition is a recipe for friendship for women's basketball players Alliya Butts and Feyonda Fitzgerald.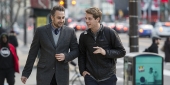 Student-athletes score highest GPAs ever
Meet one student-athlete who's become a pro at juggling soccer, academics and internships over the course of his career at Temple, and learn about how he stays on track.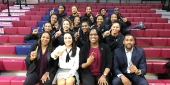 Owls win Big 5 Championship
Temple's women's basketball team continued its dominance Wednesday, winning the 2017 Big 5 Championship by beating Penn 63-53.
Featured Temple Expert
Jason Del Gandio
As an assistant professor of rhetoric and public advocacy in Temple's Department of Strategic Communication, Del Gandio's research focuses on the practice and philosophy of social justice and the...