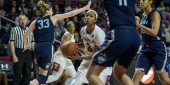 Queens of the court
Basketball and healthy competition is a recipe for friendship for women's basketball players Alliya Butts and Feyonda Fitzgerald.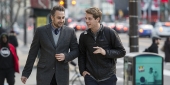 Student-athletes score highest GPAs ever
Meet one student-athlete who's become a pro at juggling soccer, academics and internships over the course of his career at Temple, and learn about how he stays on track.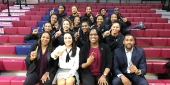 Owls win Big 5 Championship
Temple's women's basketball team continued its dominance Wednesday, winning the 2017 Big 5 Championship by beating Penn 63-53.
Featured Temple Expert

Steven L. Johnson
Steven L. Johnson is an assistant professor of Management Information Systems and an expert in large-scale social media networks and social media innovation. Johnson's research interests include...