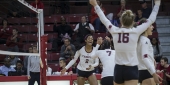 Friday night spikes
The Temple women's volleyball team keeps winning, and their raucous theme nights make McMonigle Hall the place to be on Fridays.
Cherry On
This weekend marks an epic weekend for Temple sports—football vs. USF, two soccer games and Temple lacrosse will host the 10th annual Philly 5 Tournament.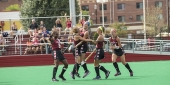 Gold for the goal
The teams are raising money for the Go4TheGoal Foundation's Lace Up 4 Pediatric Cancer initiative.
Featured Temple Expert

Aubrey Kent
Aubrey Kent is chair of Temple's School of Tourism and Hospitality Management and founding director of the Sport Industry Research Center (SIRC). Kent has focused his sport research in the areas of...