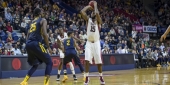 Temple men's basketball is on fire
Boasting marquee victories against Kansas (then ranked No. 10) and defending NCAA champion UConn, the Temple men's basketball team has begun to garner national attention. Celebrate your Temple pride by rallying behind the Owls as they take on SMU at the first home game of the semester Wednesday, Jan. 14 at 7 p.m.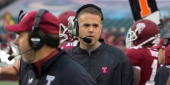 Football Coach Matt Rhule reflects on Temple's appeal
With the Owls' final game at Tulane on Dec. 6, Temple football head coach Matt Rhule reflects on the season and what it means to play for Temple University.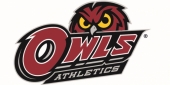 Cherry and White Night and Football Watch Parties bring Owls fans together
Cherry and White Night offers Owls fans a preview of the upcoming basketball season. Following the event, fans can stick around to watch Temple football team take on the Houston Cougars.