Spirit HooTorial
Hooter and company give a crash-course on the Temple cheer.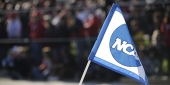 Temple study examines penalty consistency of NCAA infractions
An independent study by Temple University's Sport Industry Research Center analyzed all major NCAA infractions cases over a 61-year period.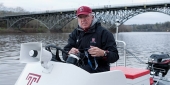 Longtime men's crew coach to retire
Gavin White, EDU '73, CPH '86, will become coach emeritus for the crew team he has led since 1979.
Featured Temple Expert

Aubrey Kent
Aubrey Kent is chair of Temple's School of Tourism and Hospitality Management and founding director of the Sport Industry Research Center (SIRC). Kent has focused his sport research in the areas of...