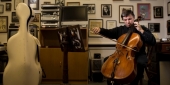 Cellist Jeffrey Solow helps students find their own voices
Jeffrey Solow, a cellist and professor of instrumental studies at Temple, brings an abundance of experience in performing, recording, writing and publishing to his role as teacher and mentor.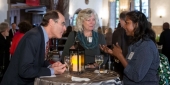 New faculty hires accelerate Temple's momentum
Temple University's rise as one of the nation's premier urban public research universities has taken another leap forward with the arrival of 57 outstanding new tenured and tenure-track faculty members for the 2014-2015 academic year.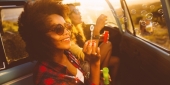 Temple psychologist redefines adolescence as an 'Age of Opportunity'
In his new book, 'Age of Opportunity,' Psychology Professor Laurence Steinberg challenges the stereotypes regarding adolescence. Drawing on the latest scientific findings on brain development, Steinberg calls adolescence an opportunity to help young people be happier, healthier and more successful.