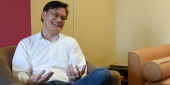 Inclusive arts, inclusive communities
Roger Ideishi of Temple's College of Public Health is helping arts organizations rethink inclusion. Some of his recent work occurred in Flint, Michigan.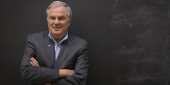 Supporting autism in the workplace
Engineering professor explores with his students how to best manage individuals on the autism spectrum in the workplace.
Epps joins first 'Philadelphia Inquirer' Business Hall of Fame class
Temple Provost and Executive Vice President JoAnne A. Epps is among local leaders honored with the first 'Philadelphia Inquirer' Industry Icon Awards.
Featured Temple Expert

Aubrey Kent
Aubrey Kent is chair of Temple's School of Tourism and Hospitality Management and founding director of the Sport Industry Research Center (SIRC). Kent has focused his sport research in the areas of...