Giving new meaning to an education degree
Gregory Anderson is leading the College of Education on a new path to train educators equipped to succeed in all fields and industries.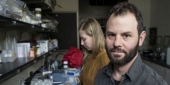 Faculty Focus: Marine biologist Erik Cordes
Associate Professor of Biology Erik Cordes has been investigating deep-water coral communities in the Gulf of Mexico for 15 years, but his research attracted an international spotlight after the 2010 Deepwater Horizon oil spill.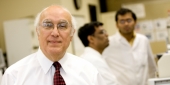 Magid Abou-Gharbia receives international award
Magid Abou-Gharbia, director of the Moulder Center for Drug Discovery Research in Temple's School of Pharmacy, has received the Grand Hamdan International Award in Drug Discovery.