Temple experts can discuss DNC, RNC and presidential election
Many Temple University faculty are experts on issues related to the 2016 presidential candidates and election, the DNC and the RNC.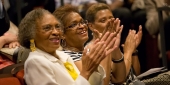 Temple staff recognized for decades of service
Doris Clowney, EDU '94, '97, along with 48 other Temple University employees, were honored for continuous, full-time employment at the university.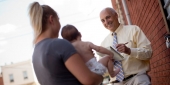 At Lewis Katz School of Medicine, a focus on storytelling
The initiative, through elective courses and outreach, will help doctors, students and patients reflect on their experiences and those of others.
Featured Temple Expert

Pharmaceutical Industry Expert Albert Wertheimer
A professor in Temple's School of Pharmacy, Wertheimer is an internationally recognized expert in pharmaco-economics, with experience in both industry and academia. The author of more than 400...