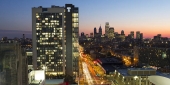 Temple faculty on how to spend 36 hours in Philadelphia
Two professors from the School of Sport, Tourism and Hospitality Management give their insider tips for the ultimate short visit.
SMC professor talks food, photo-ops and politicians
When politicians pose with food, they're attempting to connect with local communities.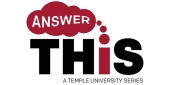 Answer This: What happens at a political convention?
Conventions aren't all pomp and circumstance, Kolodny explains in the first installment of Temple's "Answer This" series.
Featured Temple Expert

Stuart Schmidt, professor of human resource management
Stuart Schmidt, PhD, is a human resource management professor at the Fox School of Business. His research focuses on leadership, organizational politics, dynamics of virtual authority relationships,...