Temple receives EPA grant to clean up industrial contamination
Funding from the U.S. Environmental Protection Agency to Temple University will help plan health, environmental and economic improvements in Philadelphia's Kensington neighborhood. The $200,000 grant will target the cleanup and reuse of former industrial sites.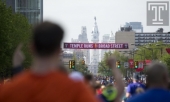 Temple runs Broad Street
On Sunday, May 3, more than 40,000 participants in the 36th annual Broad Street Run will pass through Temple's Main Campus.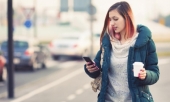 Temple supports citywide pedestrian safety campaign
To raise awareness about pedestrian safety, the state Department of Transportation and Philadelphia officials last week launched a new campaign, with a press conference Thursday, April 9, on Temple's Main Campus.