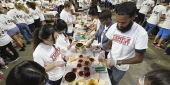 Broken record
The Temple community came together to shatter the Guinness World Record for most sandwiches made in one hour—and all for a good cause.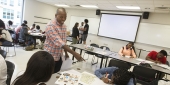 Creative change for community development
Students from across the city develop leadership skills and creative solutions to community blight during a six-week internship with Temple's Apps and Maps Studio.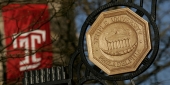 New guide connects neighbors with Temple facilities, resources and services
A 32-page guide offers details and contact information for many of Temple's community programs and resources.
Featured Temple Expert

Steven L. Johnson
Steven L. Johnson is an assistant professor of Management Information Systems and an expert in large-scale social media networks and social media innovation. Johnson's research interests include...