Next stop: Fox School of Business
Nicole Bonghi, with the support of Temple facutly, has made her next stop graduate school at Temple.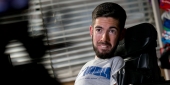 Disabling stigmas
Through his [dis]ABLE brand, Jimmy Curran, FOX '11, is changing the dialogue about disabilities.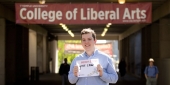 Next stop: Yale Law School
Internships with the Pennsylvania Innocence Project and the Defender's Association of Philadelphia prepared philosophy major Bill Kelly for his next stop—Yale Law School.
Featured Temple Expert

Hai-Lung Dai
Hai-Lung Dai is provost and senior vice president for academic affairs, Laura H. Carnell Professor of Chemistry, and senior vice provost for international affairs at Temple. A graduate of National...