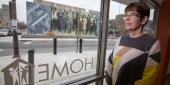 A vow of service
Sister Mary Scullion, SSW '87, is the force behind Project HOME, which provides housing, employment opportunities, medical care and education for the homeless in Philadelphia.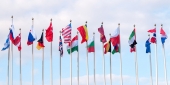 Owls win Fulbrights
The winners will travel abroad to pursue research projects or English Teaching Assistant Programs.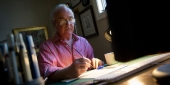 Bringing newsprint to life
Kevin Sprouls, TYL '77, credits a Temple connection with helping him get his start at "The Wall Street Journal."
Featured Temple Expert

Steven L. Johnson
Steven L. Johnson is an assistant professor of Management Information Systems and an expert in large-scale social media networks and social media innovation. Johnson's research interests include...