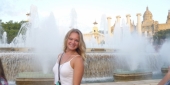 Temple Study Abroad: Brianna Prime
Brianna Prime, a senior strategic communication major who is set to graduate within just 3½ years, has lived in three different countries, thanks to Temple's study away and study abroad programs.
Matt Rhule TV show coming to Temple Television
TUTV-Temple Television will air Coach Matt Rhule's Tuesday press conferences live starting Sept. 2. "The Matt Rhule Weekly on OwlSports Update" is hosted by Zach Gelb, Class of 2016, and Chase Senior, Class of 2015.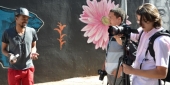 SMC students recount South Africa experiences in 'Daily News' articles
The students of the School of Media and Communication Study Away program in South Africa shared stories of their experiences this summer through a special edition of the "Philadelphia Daily News."