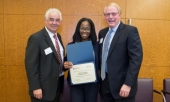 PECO scholarships help STEM students achieve success
On April 15, PECO awarded scholarships to 14 Temple students studying STEM-related disciplines this year. The individual grants are presented to students who demonstrate a high degree of academic achievement and potential.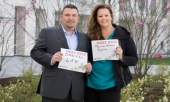 Meet the 2015 graduates
In the weeks leading up to Temple's 128th annual Commencement exercises, Temple Today has been profiling select degree candidates from across the university and featuring their stories on the Temple website. View a complete list of the 2015 Commencement profiles.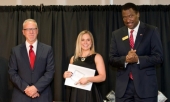 Diamond Awards honor exceptional undergraduates
Temple University's Office of Student Affairs presented its annual Diamond Awards to 24 graduating students last month.