When more is more
A new focus on student philanthropy resulted in strong returns for the 2016 Senior Class Gift.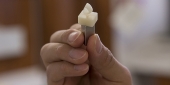 When art and dentistry collide
A recent graduate from Tyler School of Art participated in a pilot program to train art students to become dental lab technicians at Maurice H. Kornberg School of Dentistry.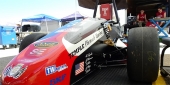 Student made race car at Society of Automotive Engineers event
For the first time ever, Temple joined the ranks of 80 other schools and displayed a car at the Society of Automotive Engineers event in Lincoln, Nebraska.
Featured Temple Expert

Aubrey Kent
Aubrey Kent is chair of Temple's School of Tourism and Hospitality Management and founding director of the Sport Industry Research Center (SIRC). Kent has focused his sport research in the areas of...