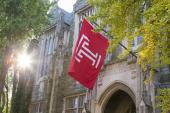 13 answers to the $35,000 question
We asked incoming freshmen how they'd spend $35,000, the cost of attending school for a fifth year and the amount they'd save by graduating on time. Here are some of their responses.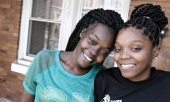 Incoming student receives Temple's first Katz Scholarship
Camden native Indonesia Young, Class of 2019, is the first student to receive the Katz Scholarship, which covers the costs of tuition, room and board, and books for four years.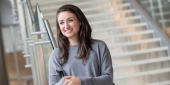 Hire an Owl: Katey Steinberg, Class of 2016
Combining Spanish studies with a major in biology is giving Katey Steinberg, Class of 2016, the skills she needs to one day improve the health of those living in underserved communities, locally and abroad.