Temple artists design donkeys
As delegates flock to Philadelphia for the 2016 DNC, they'll be greeted by a drove of Temple Made donkeys.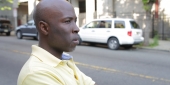 Alumnus' film screened at prestigious film festivals
Derrick Williams, TFM '98, produced "Ugly," a coming of age story set in Newark, New Jersey.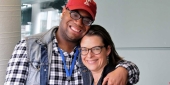 Institute on Disabilities' 'Fierce' play, exhibit in spotlight
Temple's Institute on Disabilities' A Fierce Kind of Love initiative explores the story of the intellectual disability rights movement in Pennsylvania.
Featured Temple Expert

Derek Avery
Derek Avery is an expert in workplace discrimination and diversity, including how gender, race and ethnicity affect employee recruitment, retention, engagement, performance and absenteeism, among...