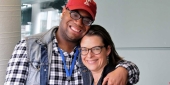 Institute on Disabilities' 'Fierce' play, exhibit in spotlight
Temple's Institute on Disabilities' A Fierce Kind of Love initiative explores the story of the intellectual disability rights movement in Pennsylvania.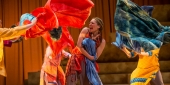 The road to opening night
Take a behind-the-scenes look at the road to opening night for Temple Theaters' production of a timeless Greek classic.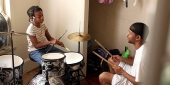 Alumnus' film follows North Philadelphia family
Jonathan Olshefski, SMC '04, TFM '11, spent nearly a decade documenting the happiness and hardship faced by the Rainey family.
Featured Temple Expert

Steven L. Johnson
Steven L. Johnson is an assistant professor of Management Information Systems and an expert in large-scale social media networks and social media innovation. Johnson's research interests include...