Temple Opera in the spotlight: 'The Impresario' and 'La Canterina' photos
Temple presented two wildly bold and funny operas rolled into one: 'The Impresario' and 'La Canterina.'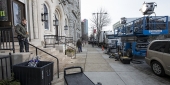 Owls want more silver screen time for Philly
Two alumni are working toward the creation of a Philadelphia-based union for film and television crews to continue luring productions to the city.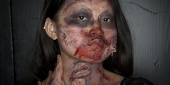 Zombies take Temple
Through a theater makeup class, students get hands-on experience in applying different kinds of makeup for different settings—including a zombie apocalypse.
Featured Temple Expert

Derek Avery
Derek Avery is an expert in workplace discrimination and diversity, including how gender, race and ethnicity affect employee recruitment, retention, engagement, performance and absenteeism, among...