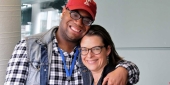 Institute on Disabilities' 'Fierce' play, exhibit in spotlight
Temple's Institute on Disabilities' A Fierce Kind of Love initiative explores the story of the intellectual disability rights movement in Pennsylvania.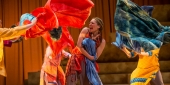 The road to opening night
Take a behind-the-scenes look at the road to opening night for Temple Theaters' production of a timeless Greek classic.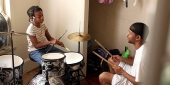 Alumnus' film follows North Philadelphia family
Jonathan Olshefski, SMC '04, TFM '11, spent nearly a decade documenting the happiness and hardship faced by the Rainey family.
Featured Temple Expert

Stuart Schmidt, professor of human resource management
Stuart Schmidt, PhD, is a human resource management professor at the Fox School of Business. His research focuses on leadership, organizational politics, dynamics of virtual authority relationships,...