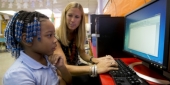 Temple University outfits Tanner Duckrey School with recycled computers
Temple's Computer Recycling Center collects and refurbishes computers and electronic equipment from across the university and distributes much-needed desktops, monitors, laptops, digital displays and servers at no cost to more than 50 Philadelphia-area schools and nonprofit organizations.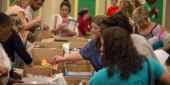 CLA supply drive helps elementary school in North Philadelphia
After a summer of collecting donated school supplies, representatives from the College of Liberal Arts and its alumni association delivered more than 4,200 items to Philadelphia's Tanner Duckrey School.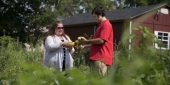 Temple planning students assess food security in Norristown, Pa.
Over the summer, a group of Temple students studied transportation, urban agriculture and emergency food services in Norristown, Pa., to better understand the community's access to nutritious, safe, affordable food.