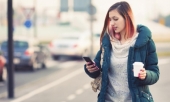 Temple supports citywide pedestrian safety campaign
To raise awareness about pedestrian safety, the state Department of Transportation and Philadelphia officials last week launched a new campaign, with a press conference Thursday, April 9, on Temple's Main Campus.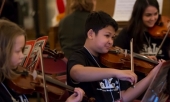 Community kids learn music at Boyer
Temple's Community Music Scholars Program provides an affordable way for children in the community to learn music. Follow one student as he attends a Saturday-morning violin class.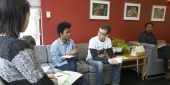 IDEAL fosters diversity and inclusion among students
At Temple's Office of Institutional Diversity, Equity, Advocacy and Leadership, Carmen Phelps advocates for and advises students who identify as a minority and works to form a community of students interested in fostering diversity at Temple.