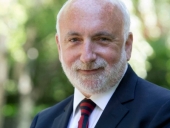 When it comes to peer pressure, teens are not alone
It is well known that teenagers take risks—and when they do, they like to have company. Teens are five times likelier to be in a car accident when in a group than when driving alone, and likelier to commit a crime or drink alcohol when with a group of peers. Now, a new study from Temple psychologists Laurence Steinberg and Jason Chein, CLA '97, has found that an inclination toward risky behavior in groups also holds true for another teen mammal—namely, mice.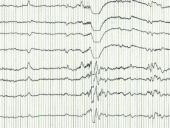 Temple researchers receive grants to develop ALS therapy, EEG software
The University City Science Center in Philadelphia has awarded Temple two proof-of-concept grants: one for the development of a novel therapy for the treatment of amyotrophic lateral sclerosis (ALS) and another for the creation of a software program that will hone physicians' ability to read and diagnose electroencephalography, or EEGs.
Recreating pediatric brain on a chip could enhance the study of diseases
Temple engineers and neuroscientists are developing a pediatric blood-brain barrier system on a chip, which offers great potential for studying the role of the blood-brain barrier in pediatric neurological diseases and testing the blood-brain barrier permeability of various therapeutic drugs.