Smellizing—imagining a product's smell—increases consumer desire, study finds
In a recent study, Professor of Marketing Maureen Morrin in the Fox School of Business at Temple examined the impact that imagining what a food smells like would have on consumer behavior.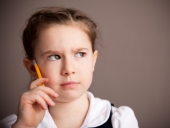 Understanding how children make memories
Young children are great at remembering facts, but not as good at remembering experiences. That's because the ability to recall details about autobiographical moments is not fully developed until age five. Temple psychologist Nora Newcombe has designed a way to test this kind of memory in children.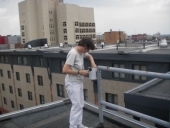 Temple to evaluate urban stormwater-management controls
Thanks to a four-year $1-million grant from the U.S. Environmental Protection Agency, Temple's Main Campus will become a living laboratory for the study and evaluation of stormwater management controls and practices in urban environments.